Requirements
Basic Computer Skills
Operating System: Windows / OS X / Linux
Course Description
Welcome to my comprehensive course on Video Editing! In this course, you will start as a beginner with no previous knowledge about Video Editing. The first thing you will learn is some basic information about Video Editing and how to install needed softwares.
In this course we will use two softwares to edit.First we will learn how to edit an video by using flimora after that we will use adobe premiere pro to edit an video.
You will learn various of topics liks vfx,animations,transitions and many more!! The course will start for basics level so any one who need to learn video editing can use this course to learn and also you can check the above video to check what we are going to teach and you can also watch the demo videos in this page to see the way of our teaching
The course is divided into 2 main sections:
Who this course is for:
You are a video creator (or want to make videos), and are wanting to edit videos with THE BEST video editing application today.
You have played around with Premiere Pro or Flimora, but need some help becoming a more efficient editor.
What You Will Learn From This Course:
Edit an entire video from beginning to end, using professional and efficient techniques.
Edit your videos, and make them more dynamic with cutaway footage and photos.
Add motion to your titles, photos, and videos... making them more visually interesting.
Add a feeling to your video with color grading.
Edit green screen footage and, add backgrounds that actually look good.
Apply visual effects such as stabilizing shaky video, removing grain, and making video more cinematic with overlays.
Export and save your videos for HD playback.
Design clean and professional titles for you videos.
Color correct your video to fix issues with white balance and exposure.

Curriculum For This Course
Student's Feedback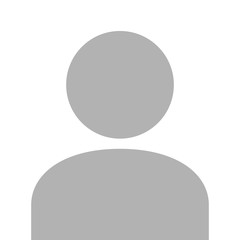 Saif
3 months ago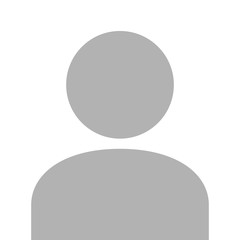 Saif
3 months ago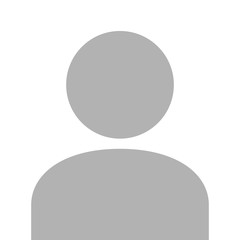 Saif
3 months ago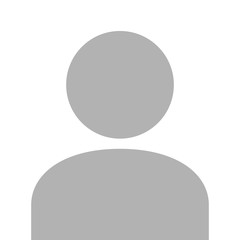 Saif
3 months ago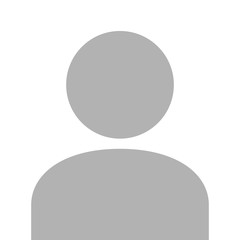 Saif
3 months ago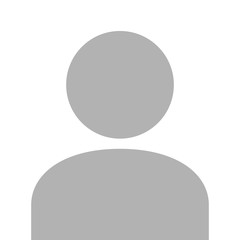 Saif
3 months ago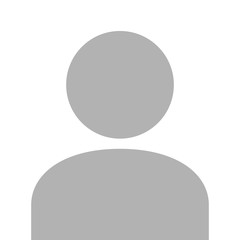 Saif
3 months ago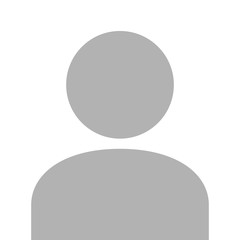 Saif
3 months ago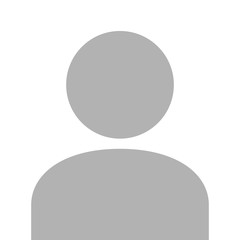 Saif
3 months ago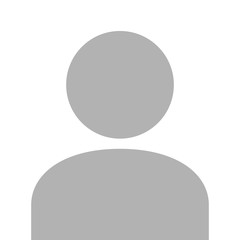 Saif
3 months ago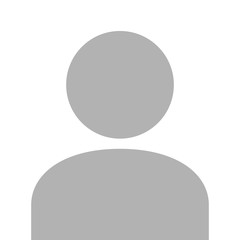 Saif
3 months ago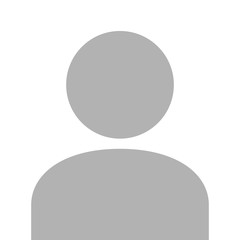 Saif
3 months ago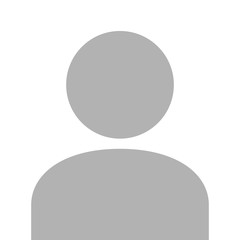 Saif
3 months ago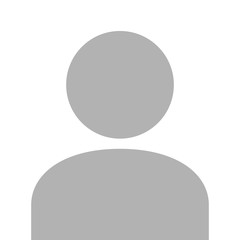 Saif
3 months ago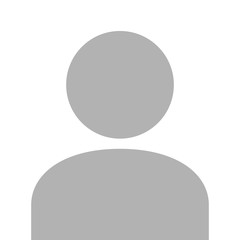 Saif
3 months ago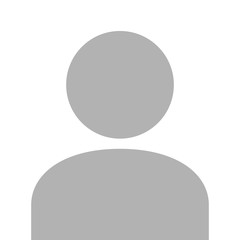 Saif
3 months ago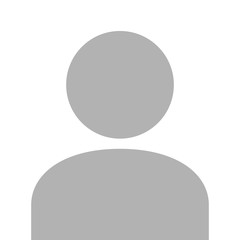 Saif
3 months ago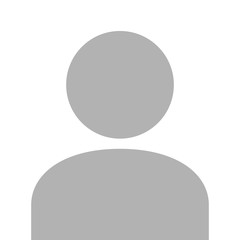 Saif
3 months ago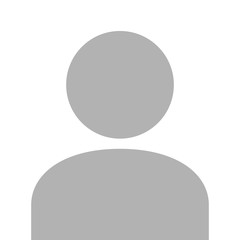 Saif
3 months ago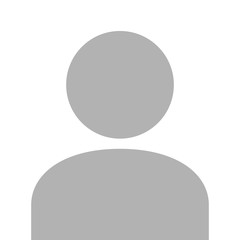 Saif
3 months ago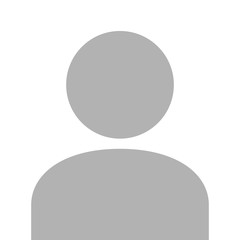 Saif
3 months ago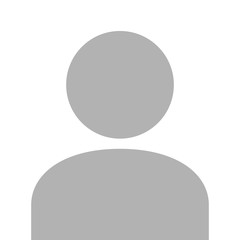 Saif
3 months ago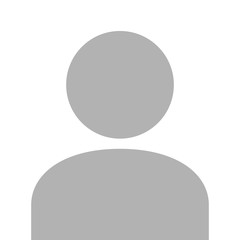 Saif
3 months ago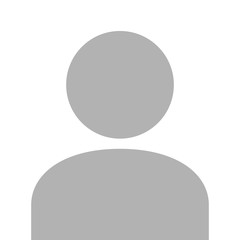 Saif
3 months ago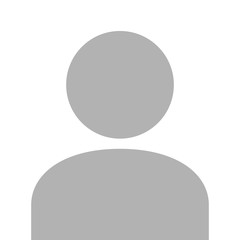 Saif
3 months ago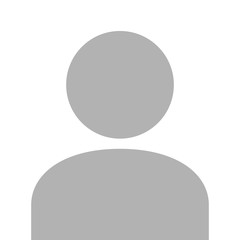 Saif
3 months ago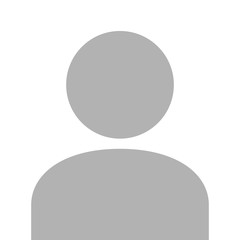 Saif
3 months ago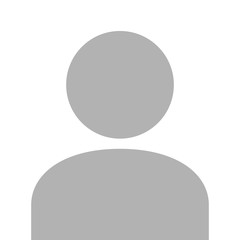 Saif
3 months ago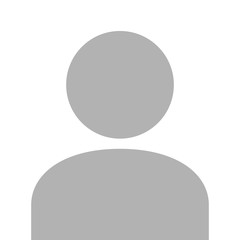 Saif
3 months ago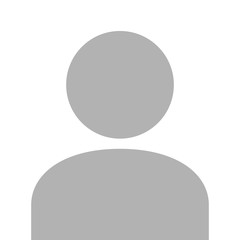 Saif
3 months ago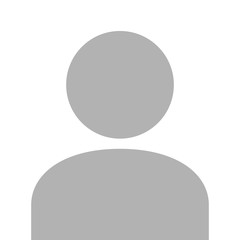 Saif
3 months ago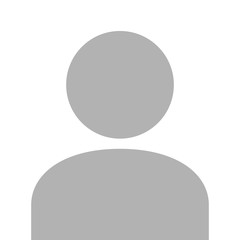 Saif
3 months ago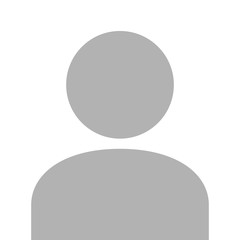 Saif
3 months ago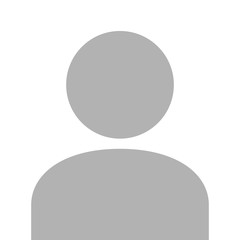 Saif
3 months ago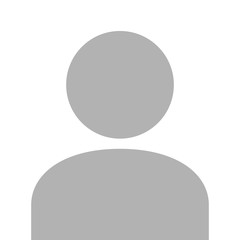 Saif
3 months ago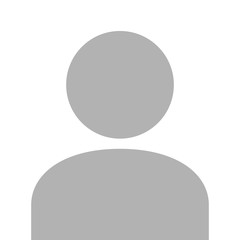 Saif
3 months ago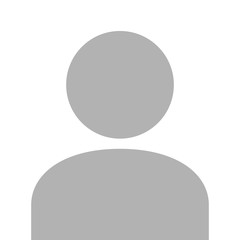 Saif
3 months ago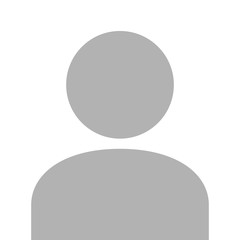 Saif
3 months ago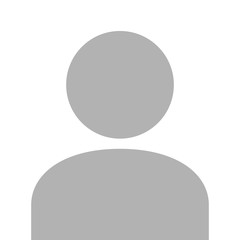 Saif
3 months ago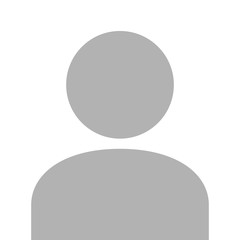 Saif
3 months ago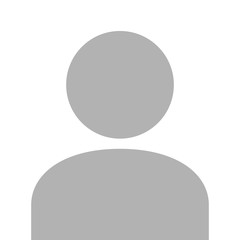 Saif
3 months ago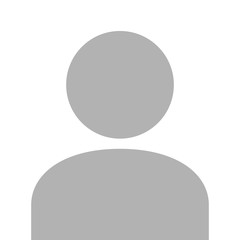 Saif
3 months ago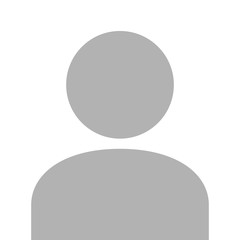 Saif
3 months ago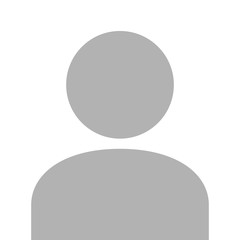 Saif
3 months ago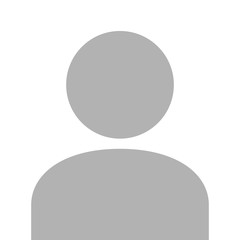 Saif
3 months ago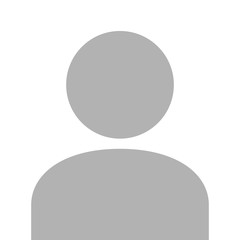 Saif
3 months ago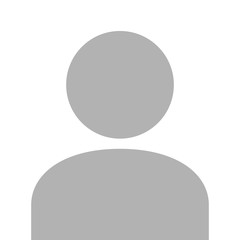 Saif
3 months ago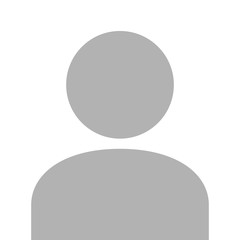 Saif
3 months ago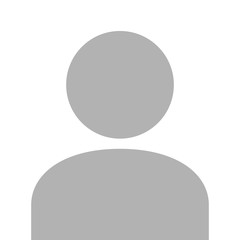 Saif
3 months ago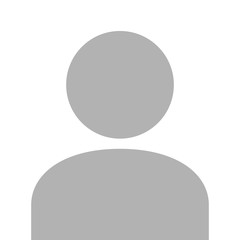 Saif
3 months ago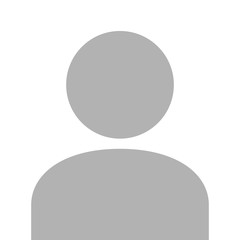 Saif
3 months ago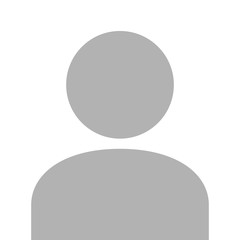 Saif
3 months ago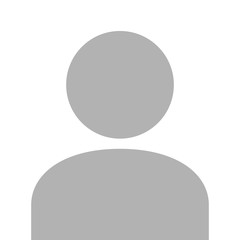 Saif
3 months ago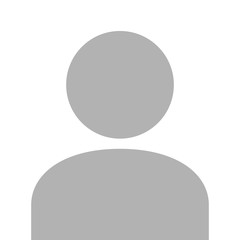 Saif
3 months ago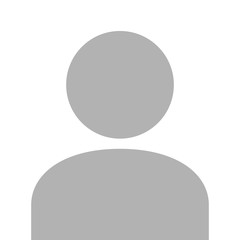 Saif
3 months ago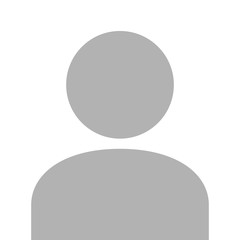 Saif
3 months ago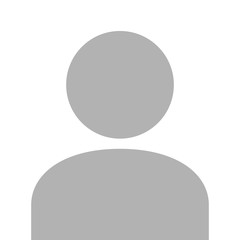 Saif
3 months ago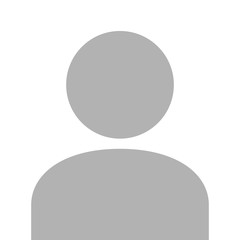 Saif
3 months ago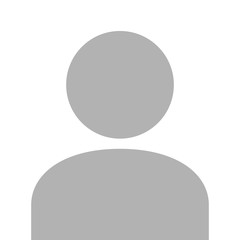 Saif
3 months ago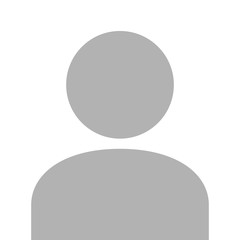 Saif
3 months ago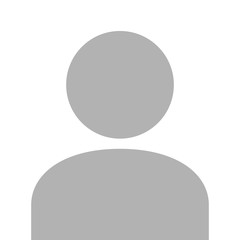 Saif
3 months ago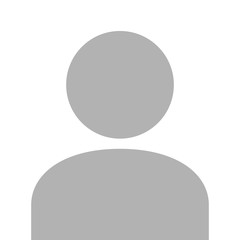 Saif
3 months ago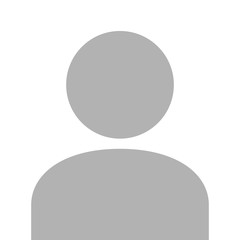 Saif
3 months ago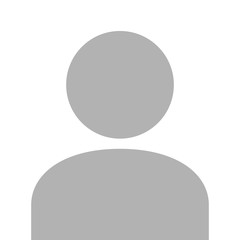 Saif
3 months ago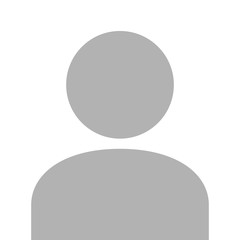 Saif
3 months ago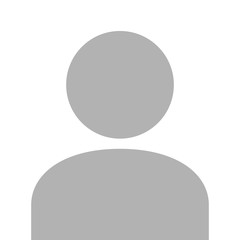 Saif
3 months ago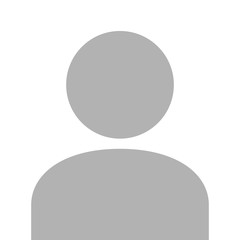 Saif
3 months ago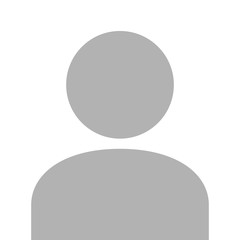 Saif
3 months ago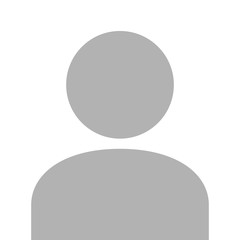 Saif
3 months ago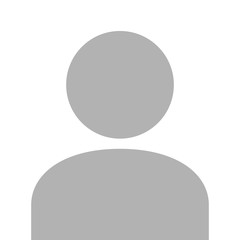 Saif
3 months ago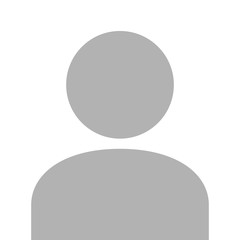 Saif
3 months ago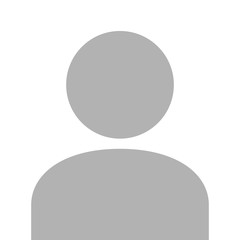 Saif
3 months ago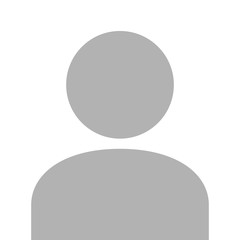 Saif
3 months ago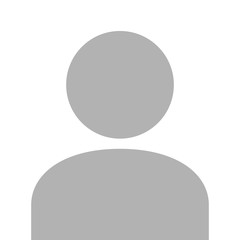 Saif
3 months ago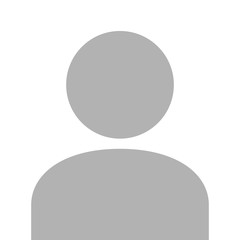 Saif
3 months ago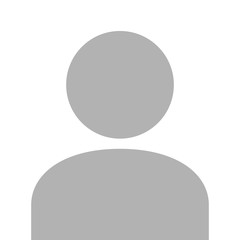 Saif
3 months ago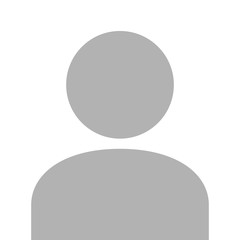 Saif
3 months ago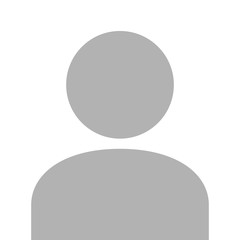 Saif
3 months ago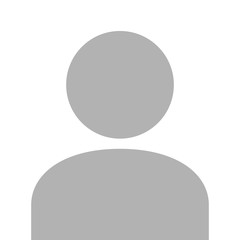 Saif
3 months ago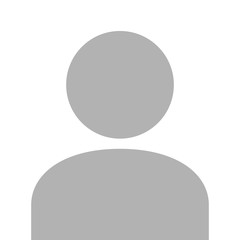 Saif
3 months ago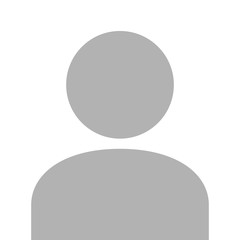 Saif
3 months ago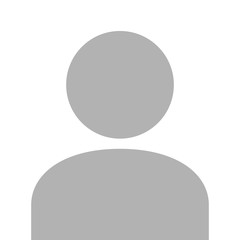 Saif
3 months ago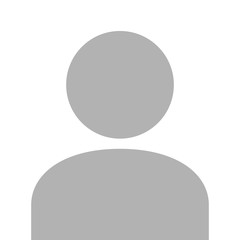 Saif
3 months ago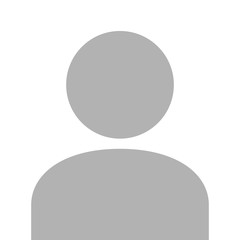 Saif
3 months ago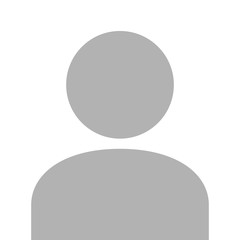 Saif
3 months ago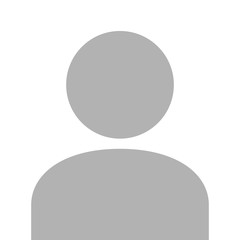 Saif
3 months ago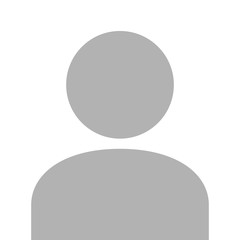 Saif
3 months ago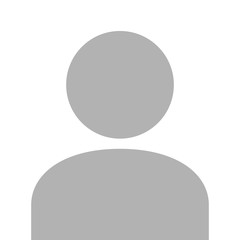 Saif
3 months ago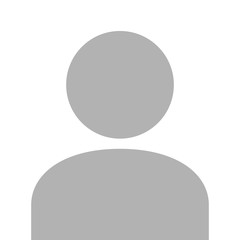 Saif
3 months ago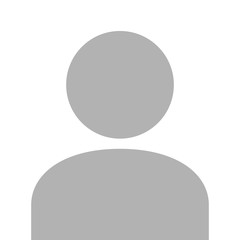 Saif
3 months ago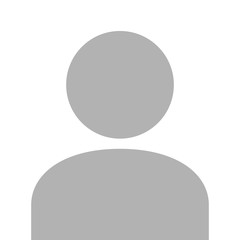 Saif
3 months ago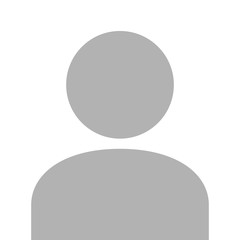 Saif
3 months ago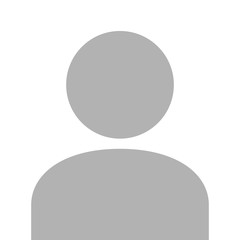 Saif
3 months ago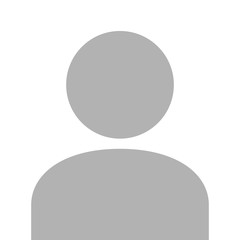 Saif
3 months ago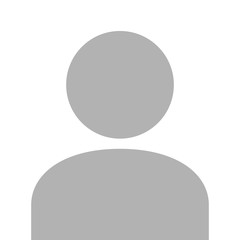 Saif
3 months ago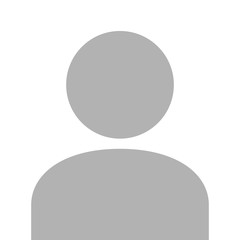 Saif
3 months ago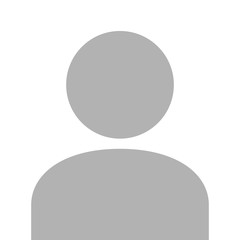 Saif
3 months ago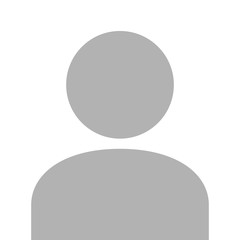 Saif
3 months ago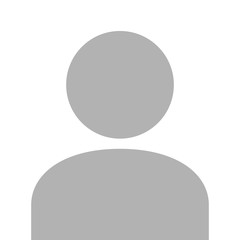 Saif
3 months ago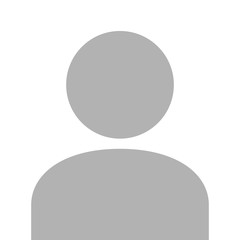 Saif
3 months ago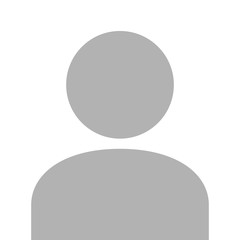 Saif
3 months ago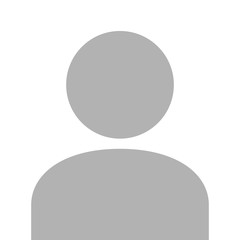 Saif
3 months ago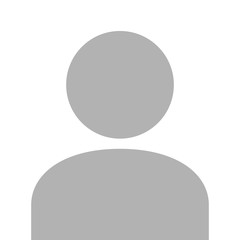 Saif
3 months ago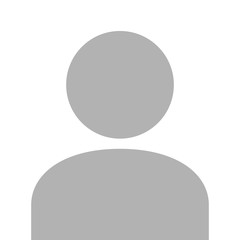 Saif
3 months ago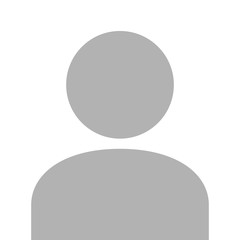 Saif
3 months ago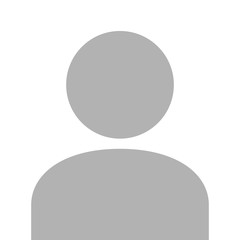 Saif
3 months ago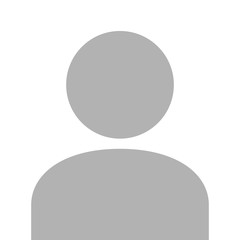 Saif
3 months ago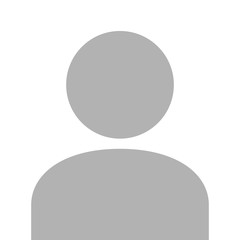 Saif
3 months ago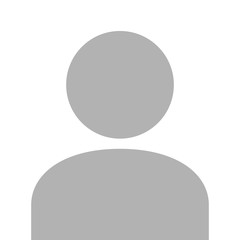 Saif
3 months ago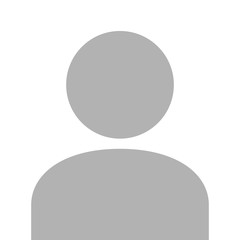 Saif
3 months ago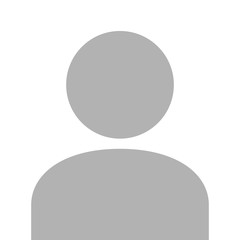 Saif
3 months ago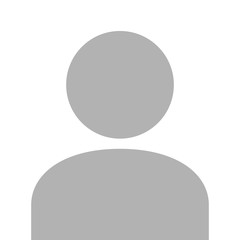 Saif
3 months ago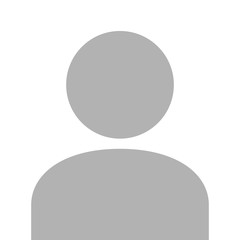 Saif
3 months ago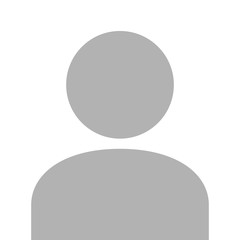 Saif
3 months ago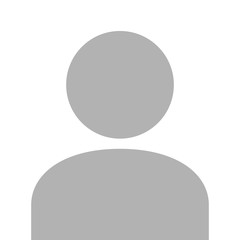 Saif
3 months ago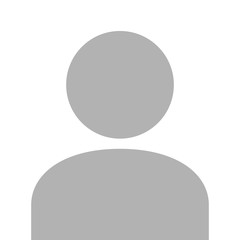 Saif
3 months ago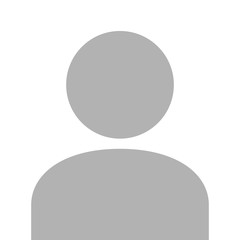 Saif
3 months ago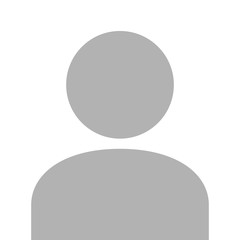 Saif
3 months ago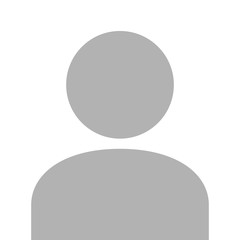 Saif
3 months ago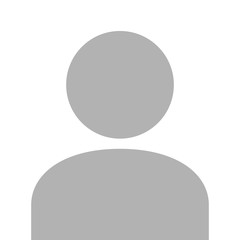 Saif
3 months ago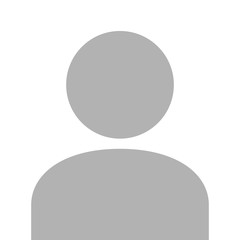 Saif
3 months ago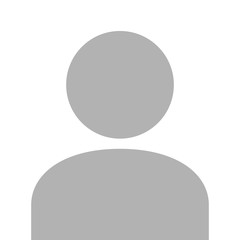 Saif
3 months ago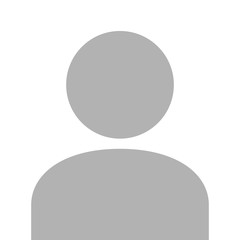 Saif
3 months ago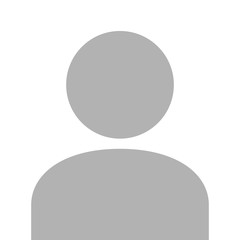 Saif
3 months ago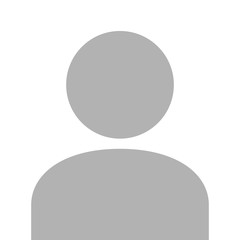 Saif
3 months ago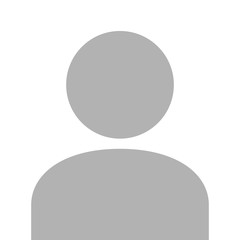 Saif
3 months ago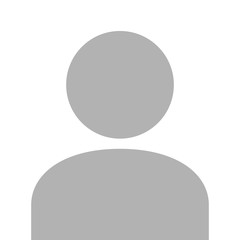 Saif
3 months ago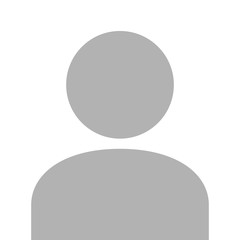 Saif
3 months ago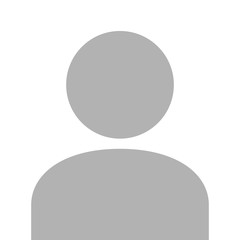 Saif
3 months ago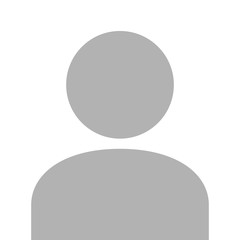 Saif
3 months ago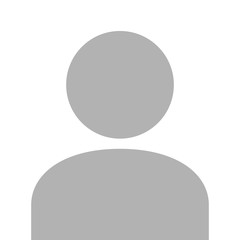 Saif
3 months ago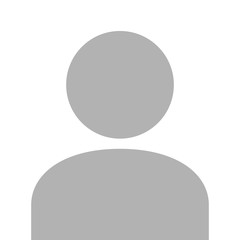 Saif
3 months ago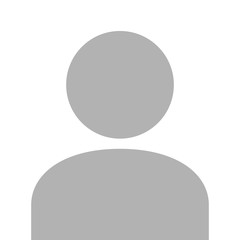 Saif
3 months ago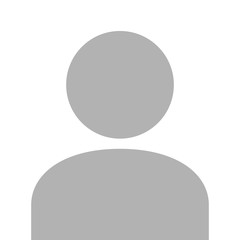 Saif
3 months ago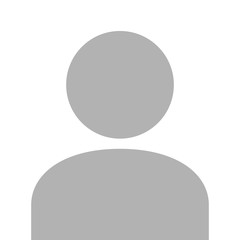 Saif
3 months ago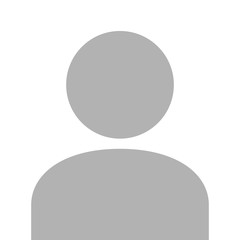 Saif
3 months ago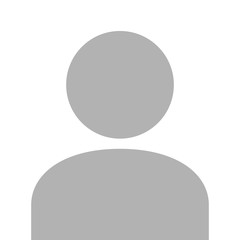 Saif
3 months ago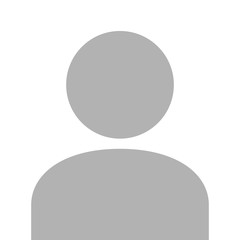 Saif
3 months ago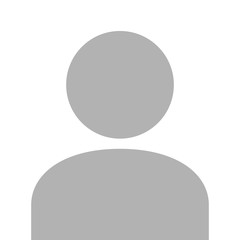 Saif
3 months ago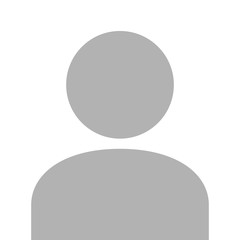 Saif
3 months ago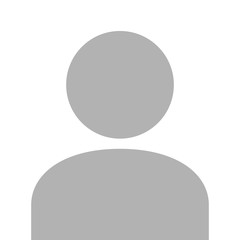 Saif
3 months ago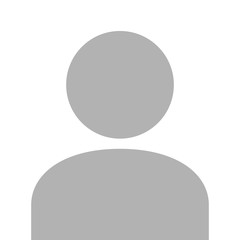 Saif
3 months ago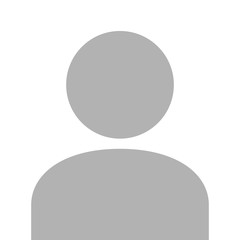 Saif
3 months ago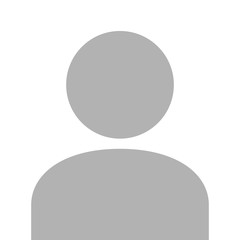 Saif
3 months ago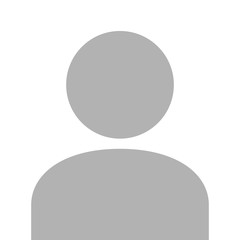 Saif
3 months ago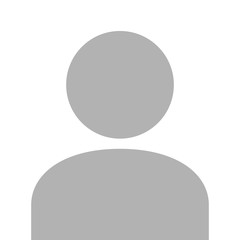 Saif
3 months ago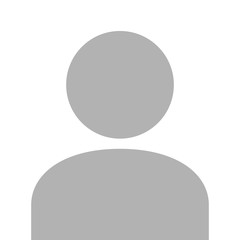 Saif
3 months ago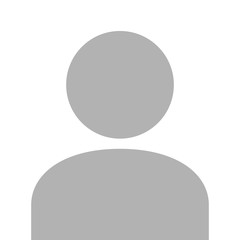 Saif
3 months ago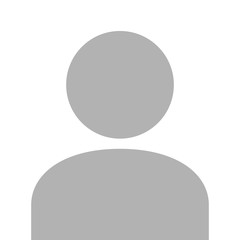 Saif
3 months ago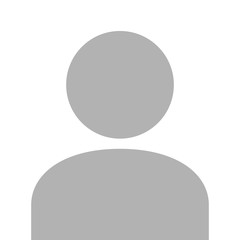 Saif
3 months ago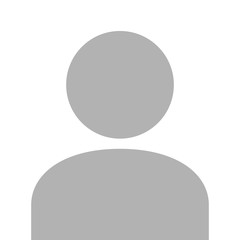 Saif
3 months ago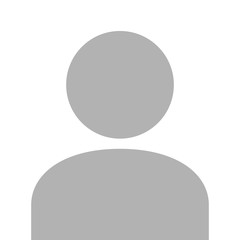 Saif
3 months ago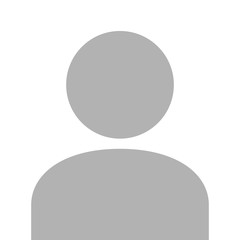 Saif
3 months ago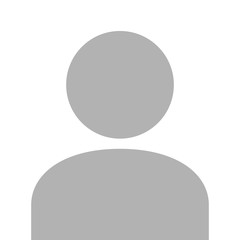 Saif
3 months ago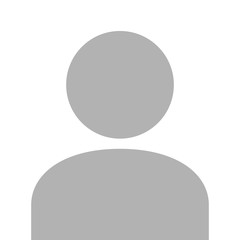 Saif
3 months ago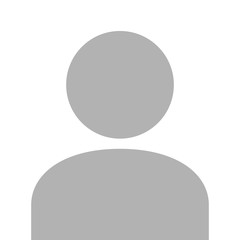 Saif
3 months ago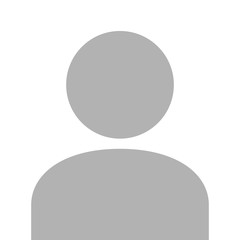 Saif
3 months ago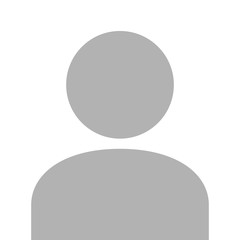 Saif
3 months ago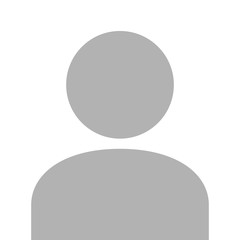 Saif
3 months ago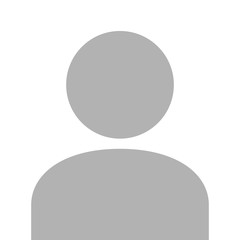 Saif
3 months ago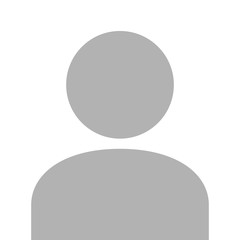 Saif
3 months ago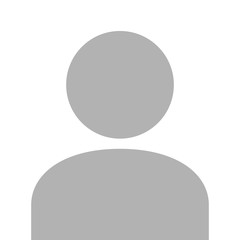 Saif
3 months ago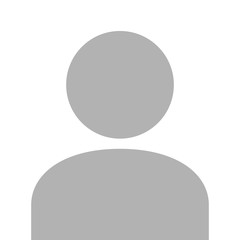 Saif
3 months ago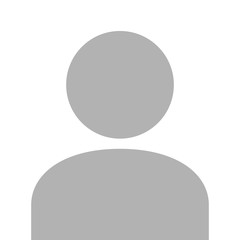 Saif
3 months ago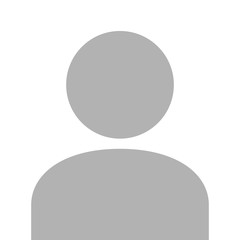 Saif
3 months ago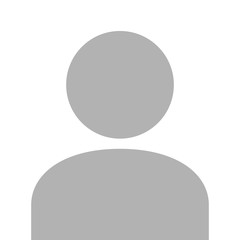 Saif
3 months ago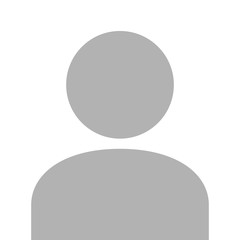 Saif
3 months ago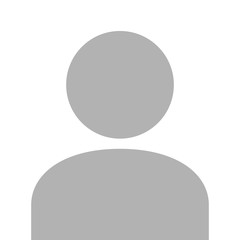 Saif
3 months ago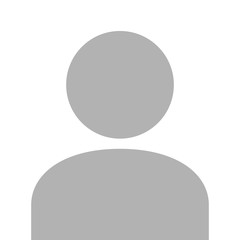 Saif
3 months ago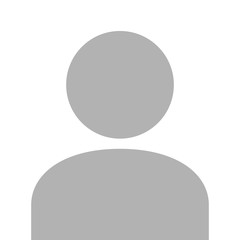 Saif
3 months ago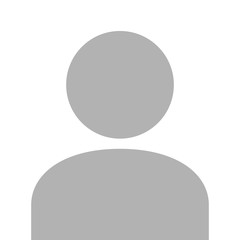 Saif
3 months ago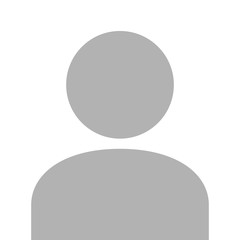 Saif
3 months ago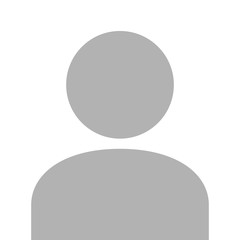 Saif
3 months ago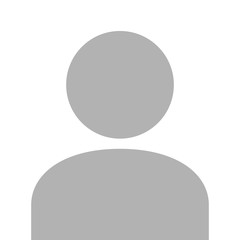 Saif
3 months ago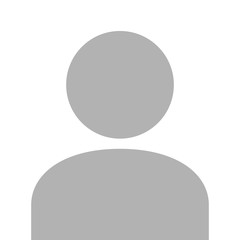 Saif
3 months ago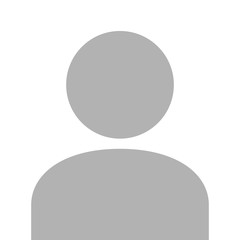 Saif
3 months ago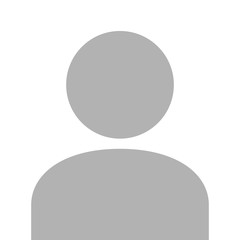 Saif
3 months ago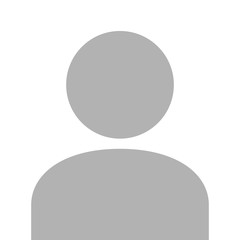 Saif
3 months ago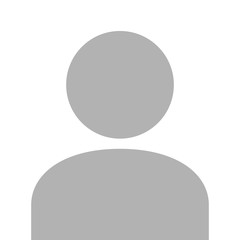 Saif
3 months ago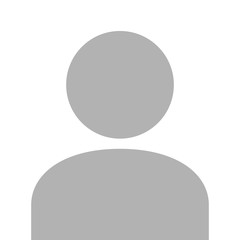 Saif
3 months ago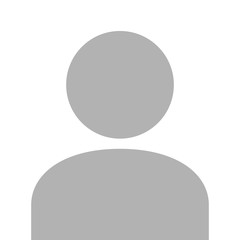 Saif
3 months ago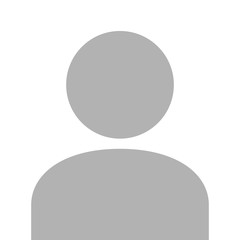 Saif
3 months ago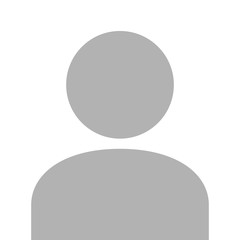 Saif
3 months ago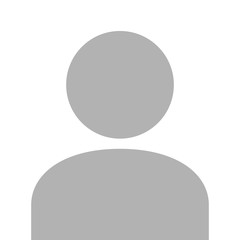 Saif
3 months ago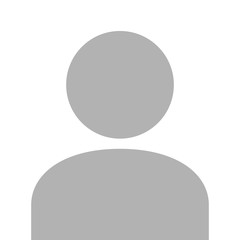 Saif
3 months ago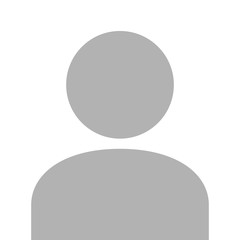 Saif
3 months ago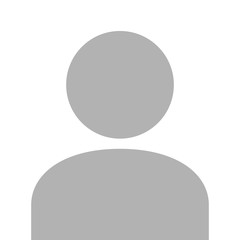 Saif
3 months ago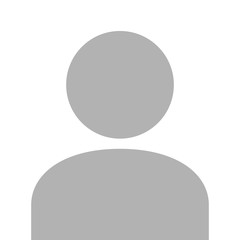 Saif
3 months ago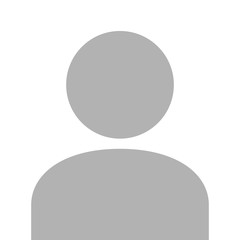 Saif
3 months ago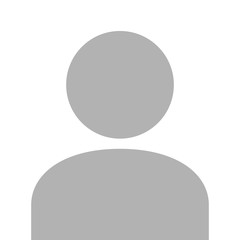 Saif
3 months ago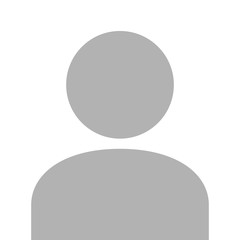 Saif
3 months ago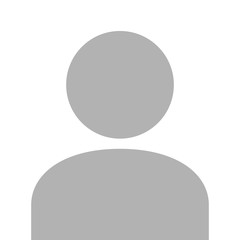 Saif
3 months ago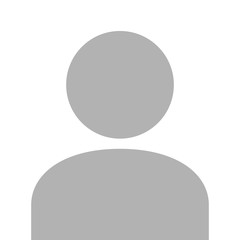 Saif
3 months ago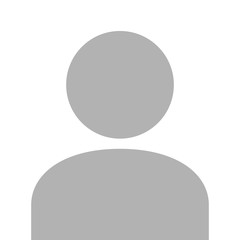 Saif
3 months ago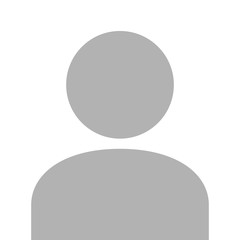 Saif
3 months ago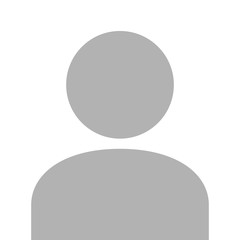 Saif
3 months ago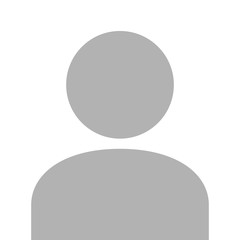 Saif
3 months ago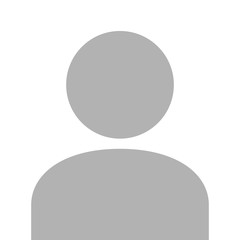 Saif
3 months ago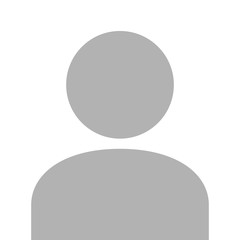 Saif
3 months ago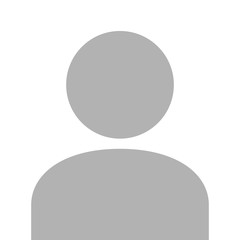 Saif
3 months ago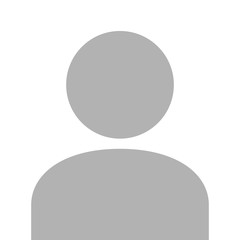 Saif
3 months ago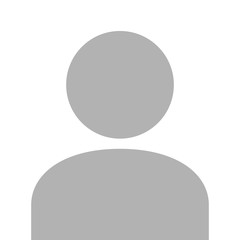 Saif
3 months ago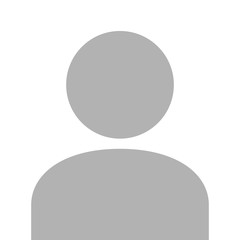 Saif
3 months ago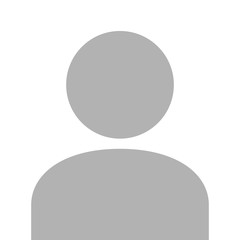 Saif
3 months ago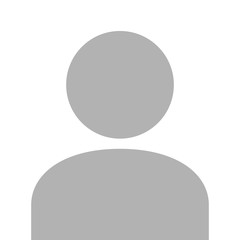 Saif
3 months ago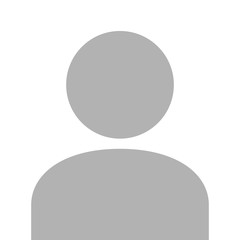 Saif
3 months ago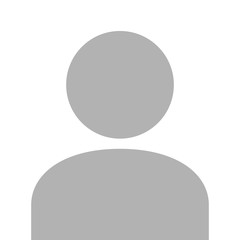 Saif
3 months ago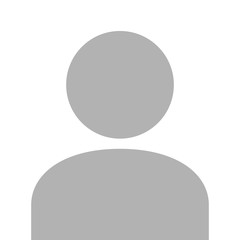 Saif
3 months ago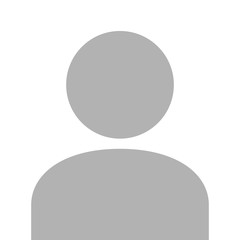 Saif
3 months ago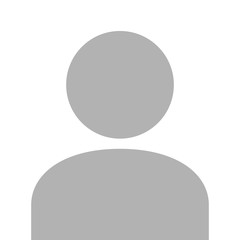 Saif
3 months ago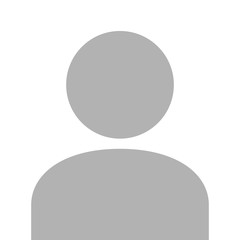 Saif
3 months ago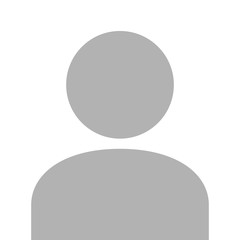 Saif
3 months ago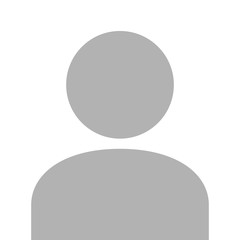 Saif
3 months ago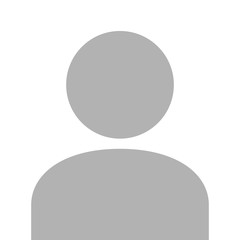 Saif
3 months ago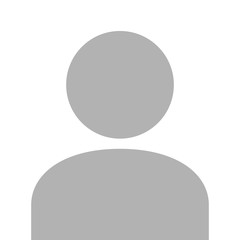 Saif
3 months ago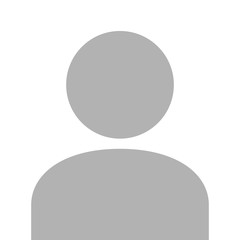 Saif
3 months ago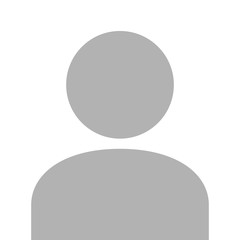 Saif
3 months ago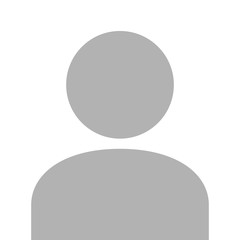 Saif
3 months ago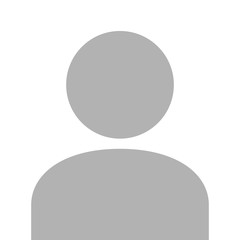 Saif
3 months ago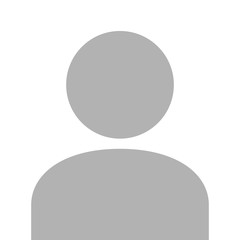 Saif
3 months ago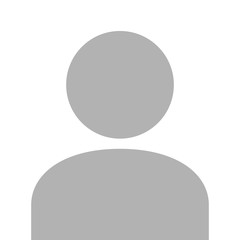 Saif
3 months ago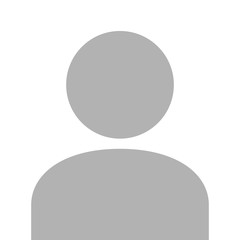 Saif
3 months ago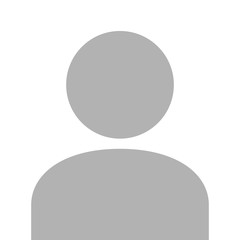 Saif
3 months ago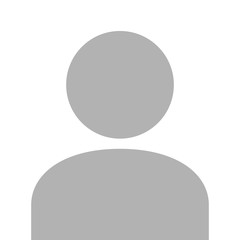 Saif
3 months ago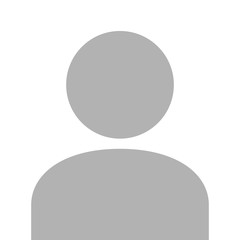 Saif
3 months ago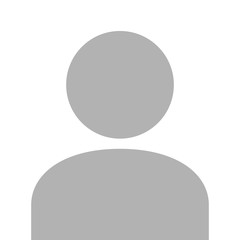 Saif
3 months ago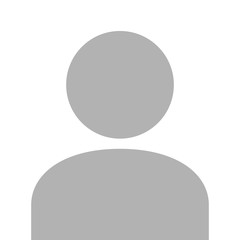 Saif
3 months ago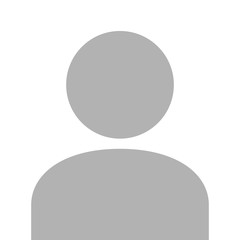 Saif
3 months ago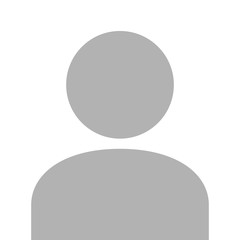 Saif
3 months ago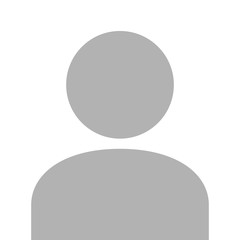 Saif
3 months ago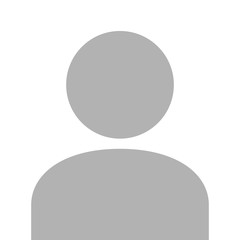 Saif
3 months ago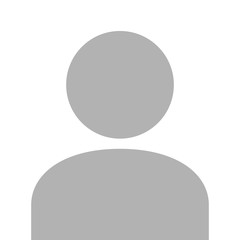 Saif
3 months ago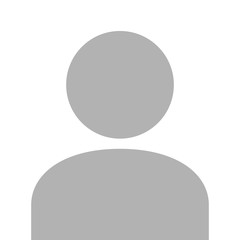 Saif
3 months ago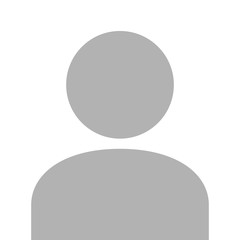 Saif
3 months ago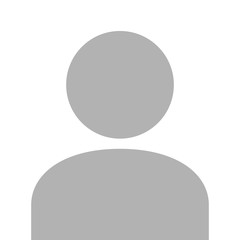 Saif
3 months ago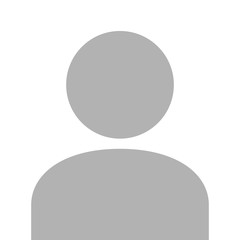 Saif
3 months ago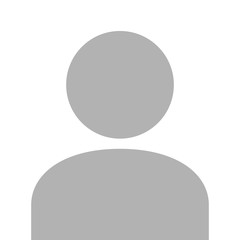 Saif
3 months ago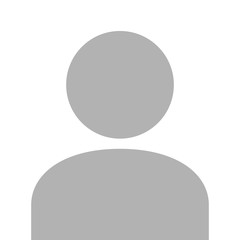 Saif
3 months ago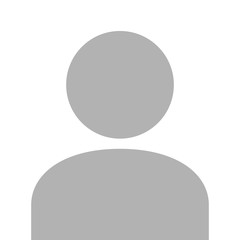 Saif
3 months ago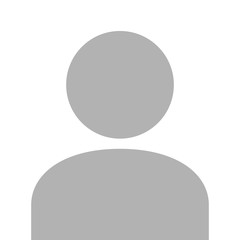 Saif
3 months ago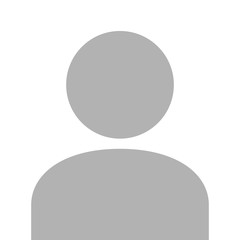 Saif
3 months ago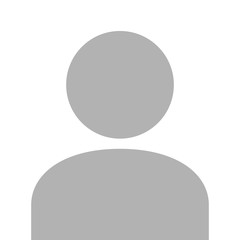 Saif
3 months ago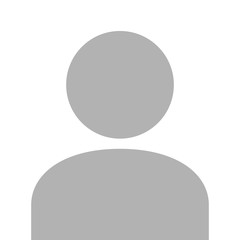 Saif
3 months ago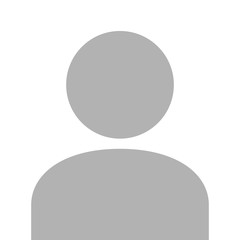 Saif
3 months ago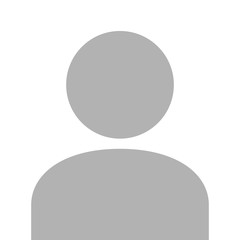 Saif
3 months ago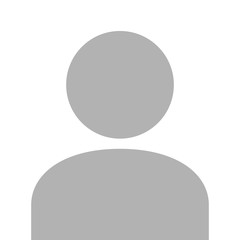 Saif
3 months ago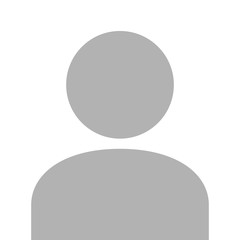 Saif
3 months ago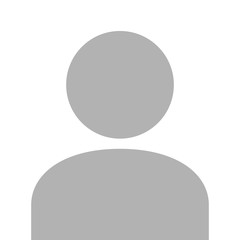 Saif
3 months ago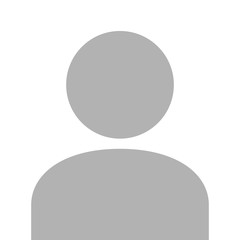 Saif
3 months ago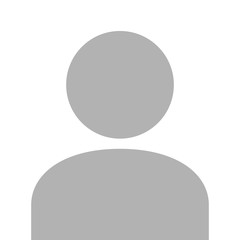 Saif
3 months ago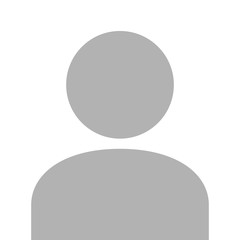 Saif
3 months ago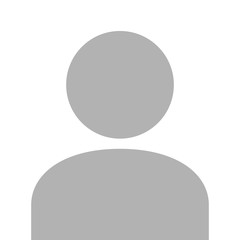 Saif
3 months ago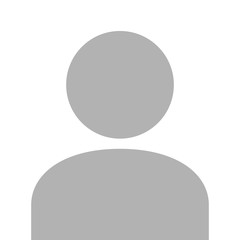 Saif
3 months ago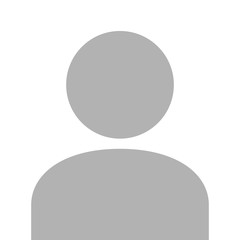 Saif
3 months ago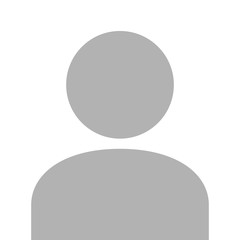 Saif
3 months ago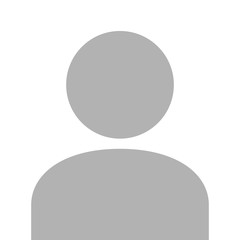 Saif
3 months ago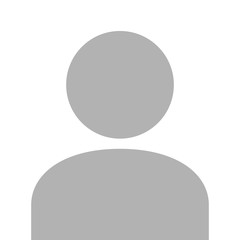 Saif
3 months ago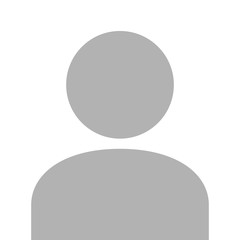 Saif
3 months ago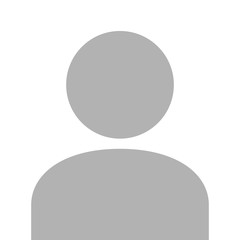 Saif
3 months ago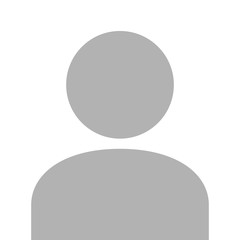 Saif
3 months ago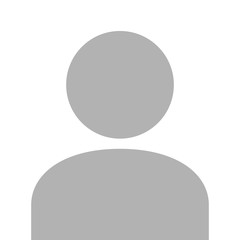 Saif
3 months ago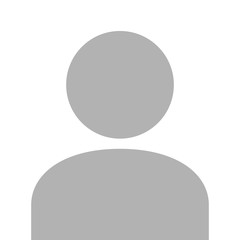 Saif
3 months ago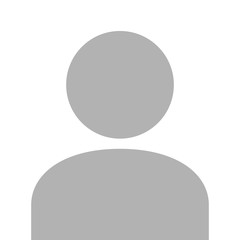 Saif
3 months ago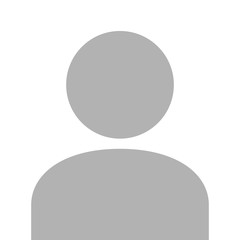 Saif
3 months ago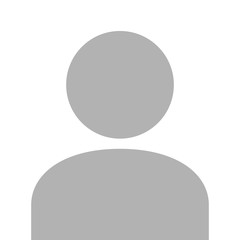 Saif
3 months ago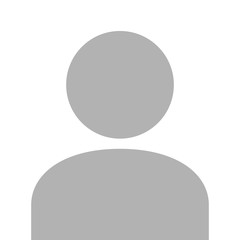 Saif
3 months ago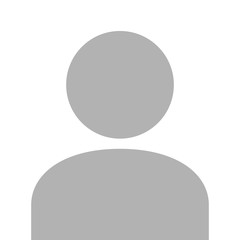 Saif
3 months ago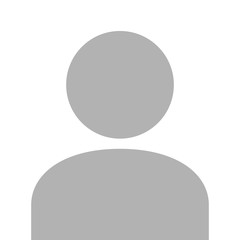 Saif
3 months ago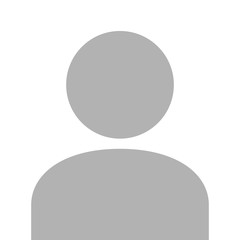 Saif
3 months ago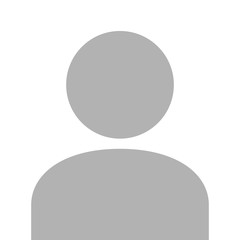 Saif
3 months ago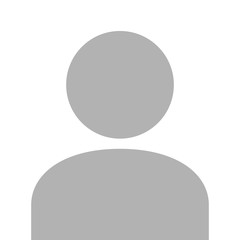 Saif
3 months ago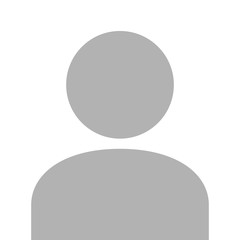 Saif
3 months ago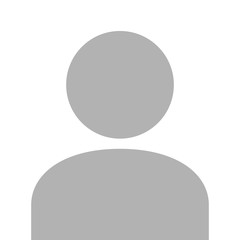 Saif
3 months ago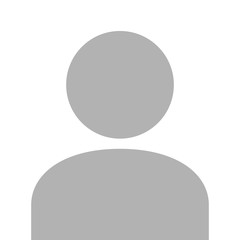 Saif
3 months ago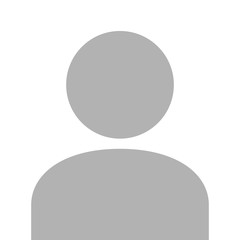 Saif
3 months ago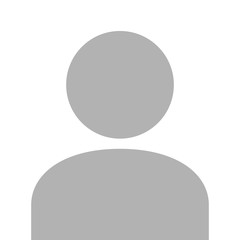 Saif
3 months ago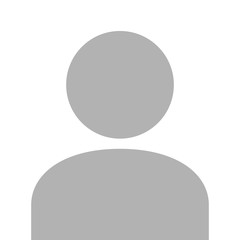 Saif
3 months ago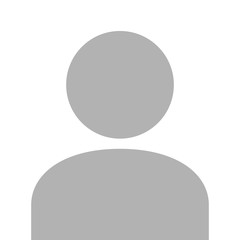 Saif
3 months ago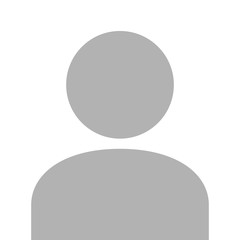 Saif
3 months ago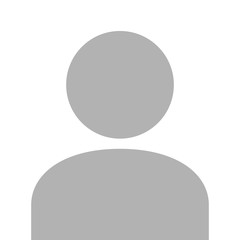 Saif
3 months ago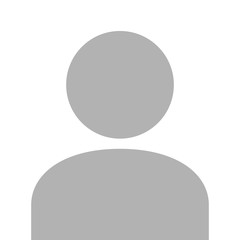 Saif
3 months ago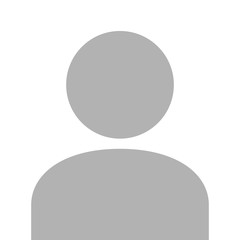 Saif
3 months ago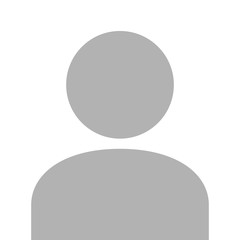 Saif
3 months ago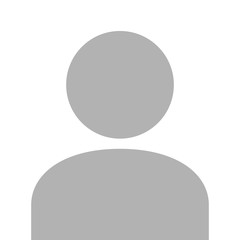 Saif
3 months ago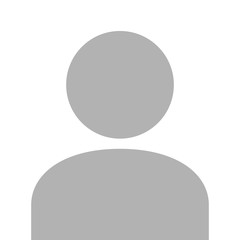 Saif
3 months ago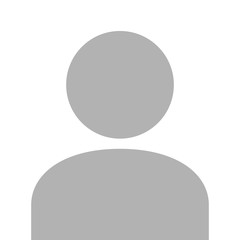 Saif
3 months ago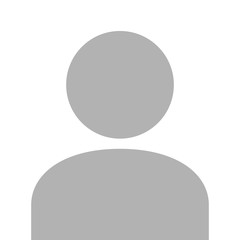 Saif
3 months ago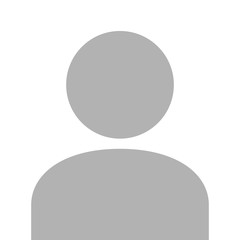 Saif
3 months ago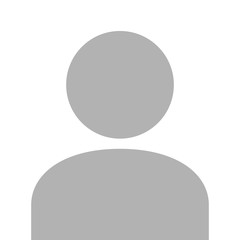 Saif
3 months ago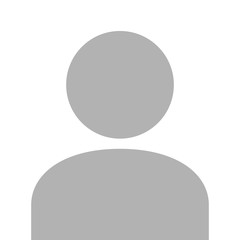 Saif
3 months ago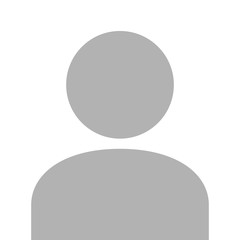 Saif
3 months ago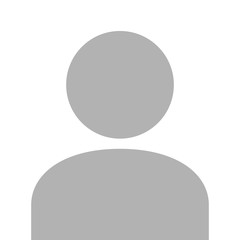 Saif
3 months ago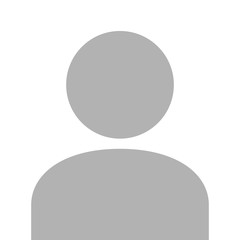 Saif
3 months ago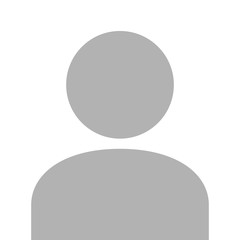 Saif
3 months ago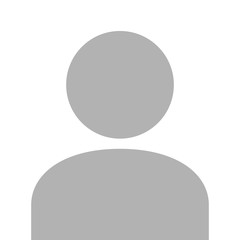 Saif
3 months ago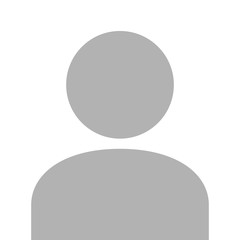 Saif
3 months ago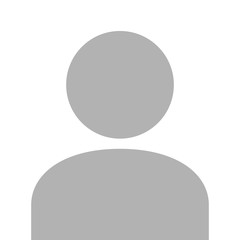 Saif
3 months ago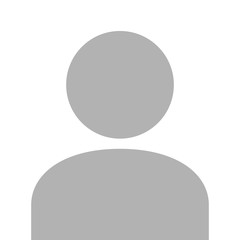 Saif
3 months ago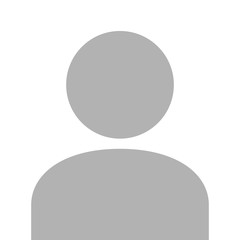 Saif
3 months ago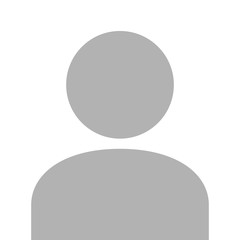 Saif
3 months ago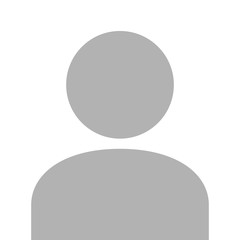 Saif
3 months ago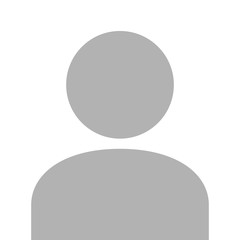 Saif
3 months ago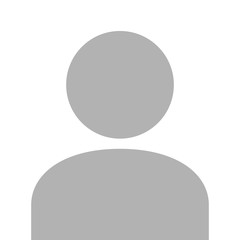 Saif
3 months ago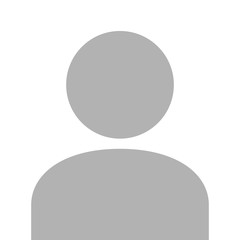 Saif
3 months ago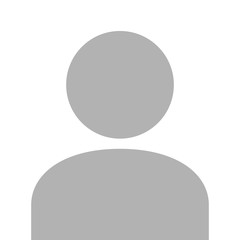 Saif
3 months ago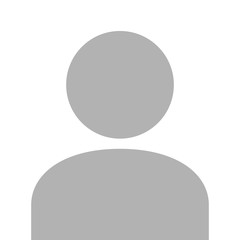 Saif
3 months ago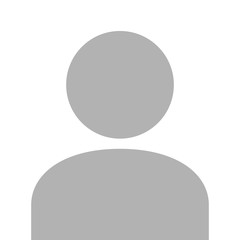 Saif
3 months ago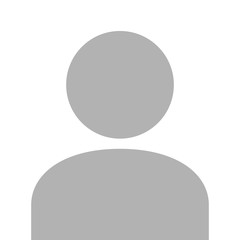 Saif
3 months ago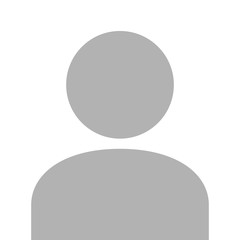 Saif
3 months ago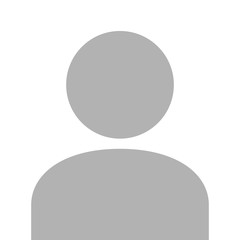 Saif
3 months ago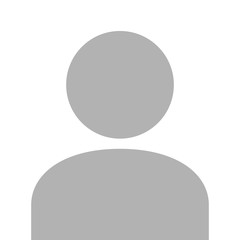 Saif
3 months ago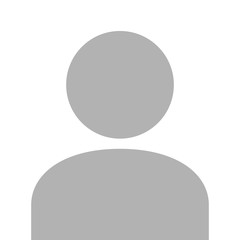 Saif
3 months ago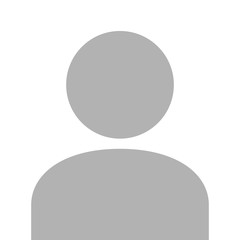 Saif
3 months ago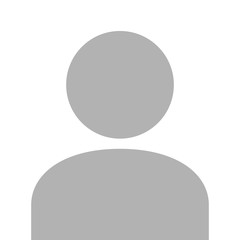 Saif
3 months ago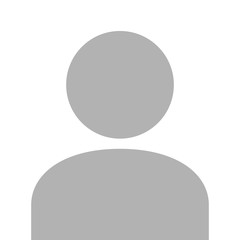 Saif
3 months ago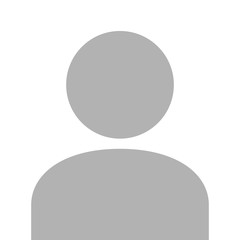 Saif
3 months ago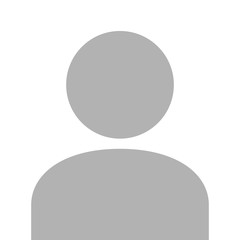 Saif
3 months ago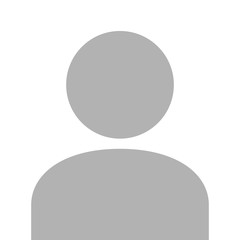 Saif
3 months ago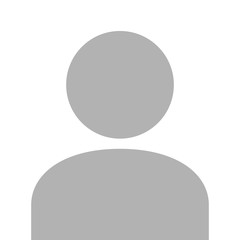 Saif
3 months ago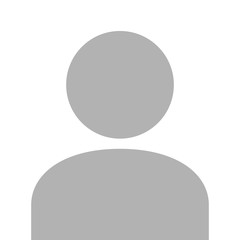 Saif
3 months ago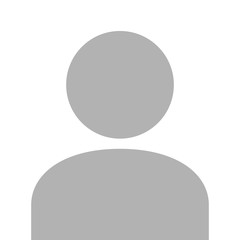 Saif
3 months ago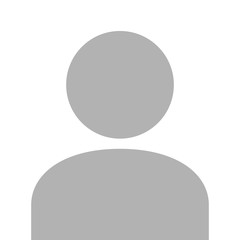 Saif
3 months ago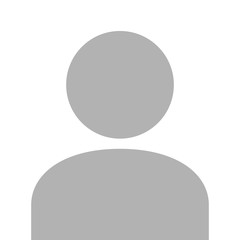 Saif
3 months ago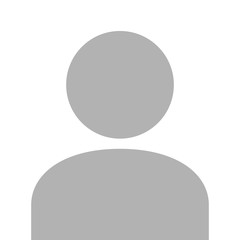 Saif
3 months ago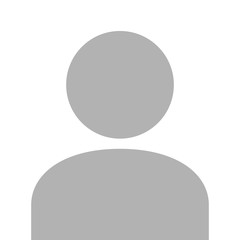 Saif
3 months ago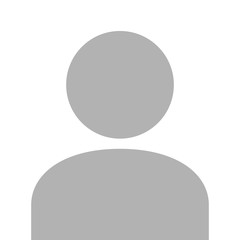 Saif
3 months ago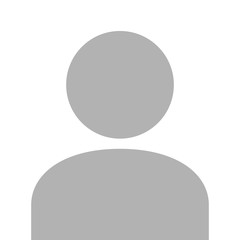 Saif
3 months ago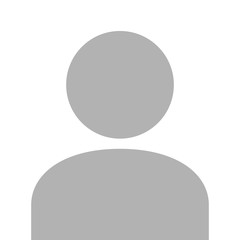 Saif
3 months ago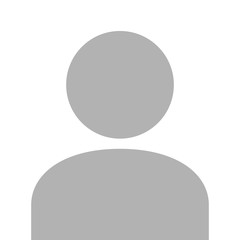 Saif
3 months ago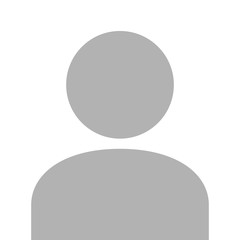 Saif
3 months ago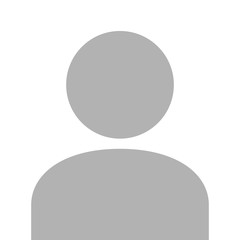 Saif
3 months ago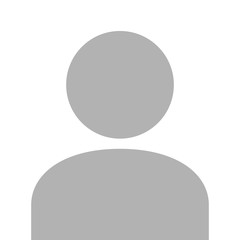 Saif
3 months ago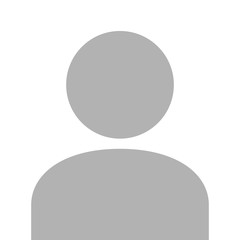 Saif
3 months ago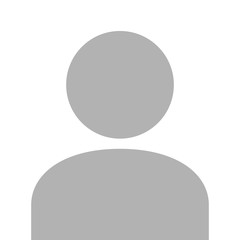 Saif
3 months ago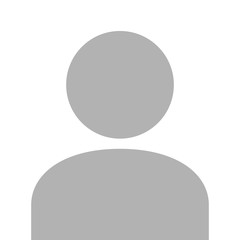 Saif
3 months ago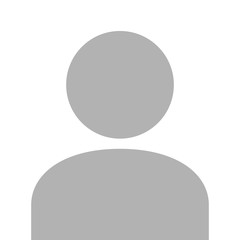 Saif
3 months ago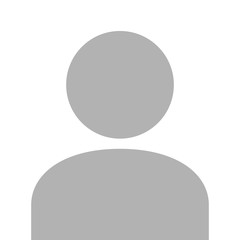 Saif
3 months ago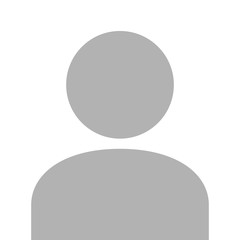 Saif
3 months ago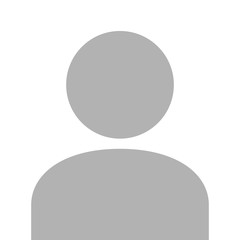 Saif
3 months ago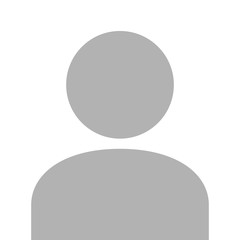 Saif
3 months ago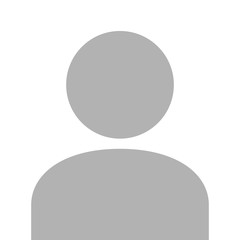 Saif
3 months ago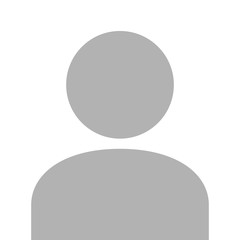 Saif
3 months ago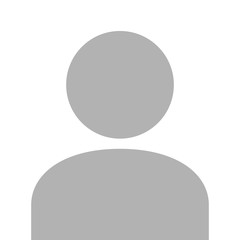 Saif
3 months ago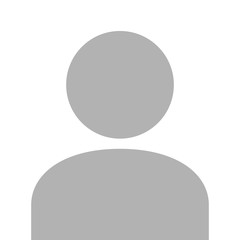 Saif
3 months ago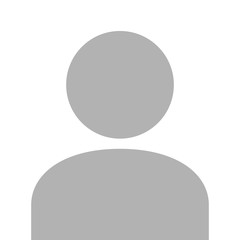 Saif
3 months ago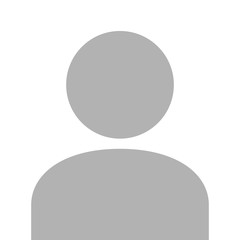 Saif
3 months ago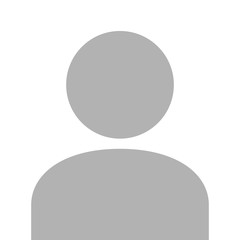 Saif
3 months ago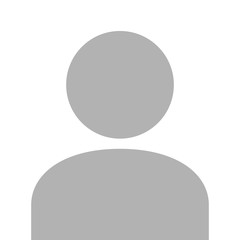 Saif
3 months ago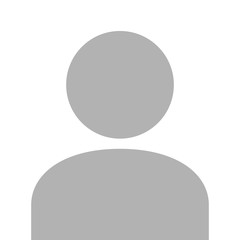 Saif
3 months ago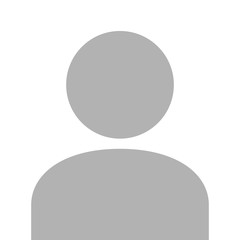 Saif
3 months ago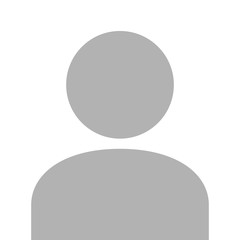 Saif
3 months ago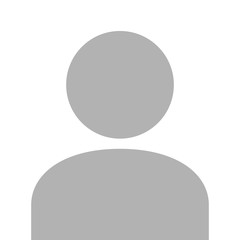 Saif
3 months ago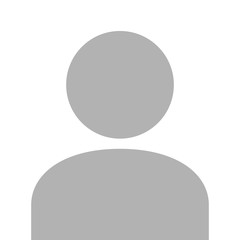 Saif
3 months ago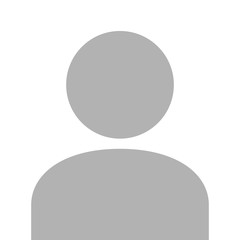 Saif
3 months ago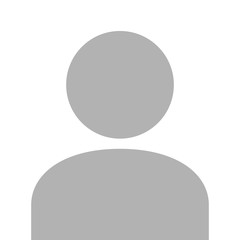 Saif
3 months ago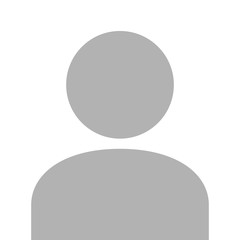 Saif
3 months ago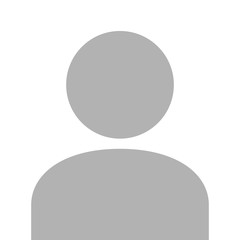 Saif
3 months ago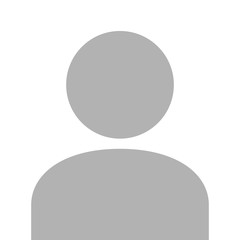 Saif
3 months ago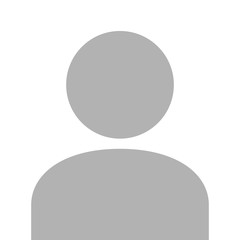 Saif
3 months ago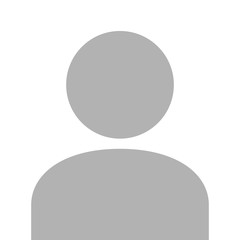 Saif
3 months ago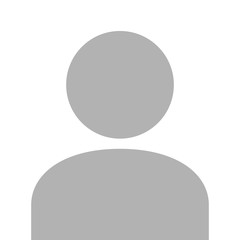 Saif
3 months ago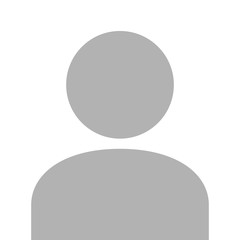 Saif
3 months ago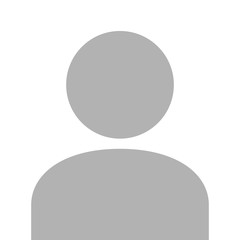 Saif
3 months ago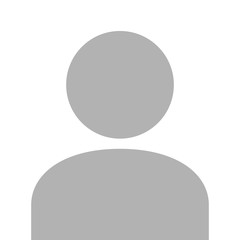 Saif
3 months ago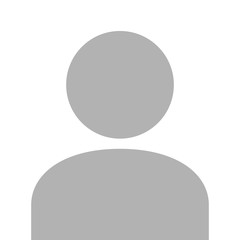 Saif
3 months ago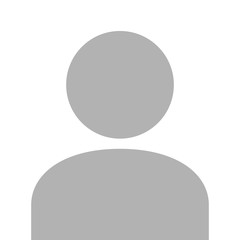 Saif
3 months ago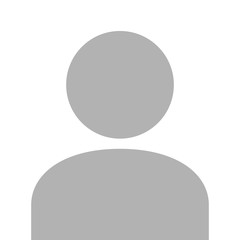 Saif
3 months ago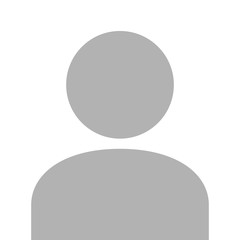 Saif
3 months ago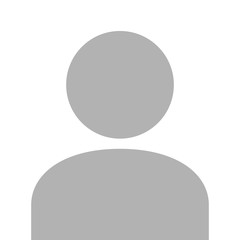 Saif
3 months ago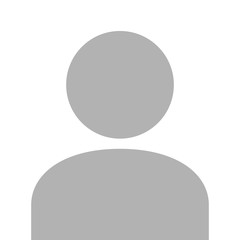 Saif
3 months ago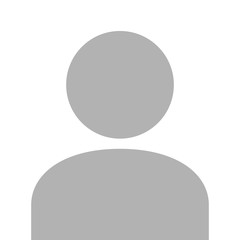 Saif
3 months ago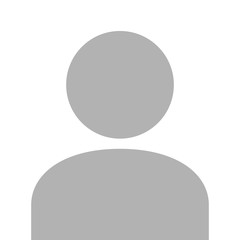 Saif
3 months ago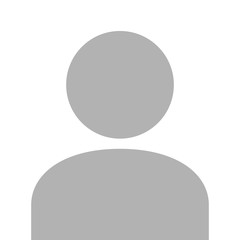 Saif
3 months ago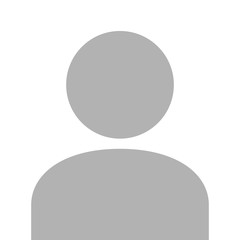 Saif
3 months ago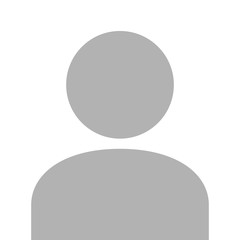 Saif
3 months ago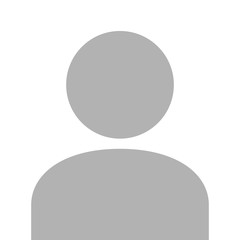 Saif
3 months ago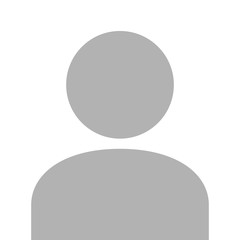 Saif
3 months ago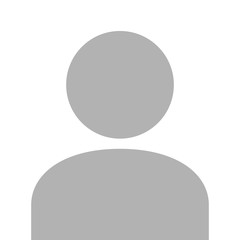 Saif
3 months ago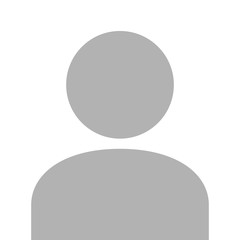 Saif
3 months ago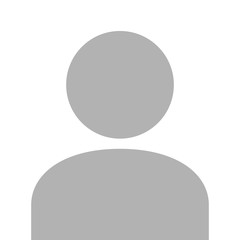 Saif
3 months ago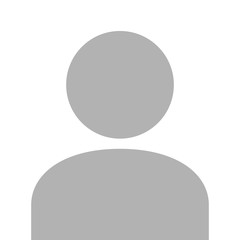 Saif
3 months ago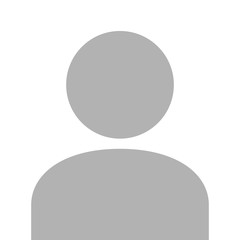 Saif
3 months ago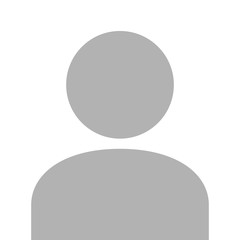 Saif
3 months ago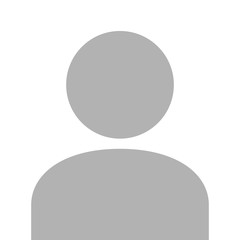 Saif
3 months ago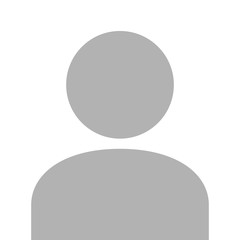 Saif
3 months ago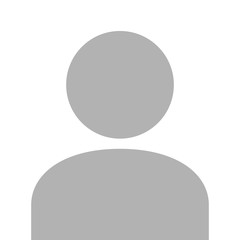 Saif
3 months ago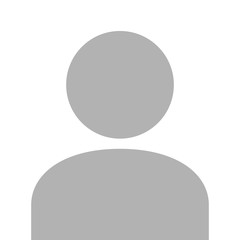 Saif
3 months ago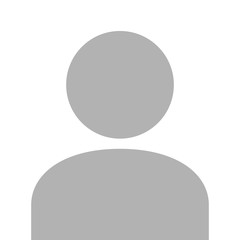 Saif
3 months ago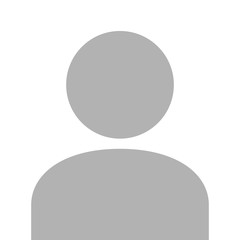 Saif
3 months ago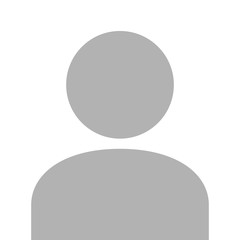 Saif
3 months ago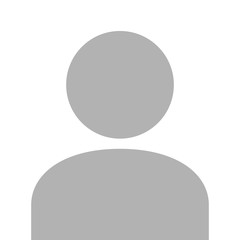 Saif
3 months ago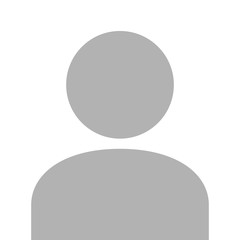 Saif
3 months ago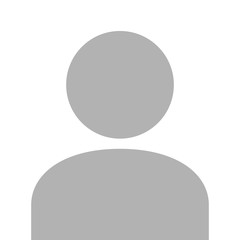 Saif
3 months ago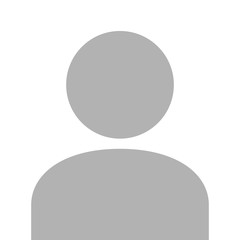 Saif
3 months ago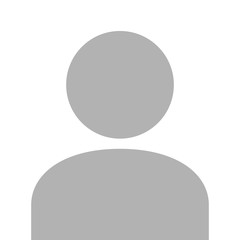 Saif
3 months ago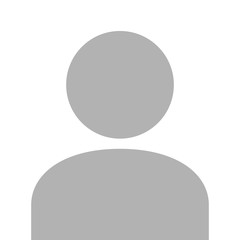 Saif
3 months ago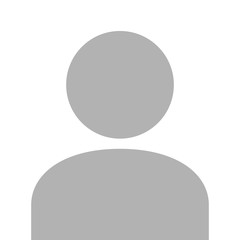 Saif
3 months ago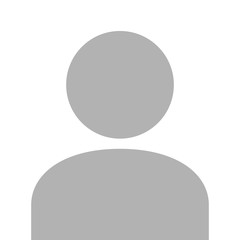 Saif
3 months ago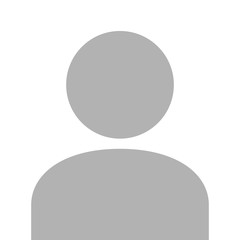 Saif
3 months ago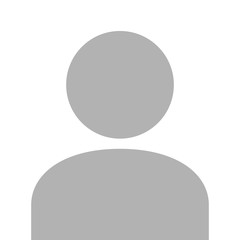 Saif
3 months ago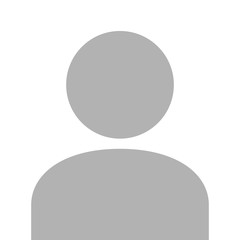 Saif
3 months ago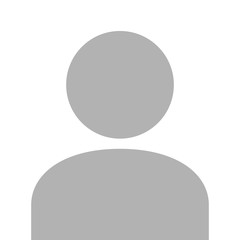 Saif
3 months ago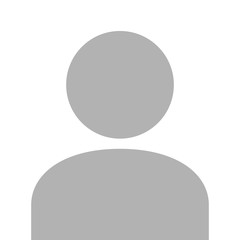 Saif
3 months ago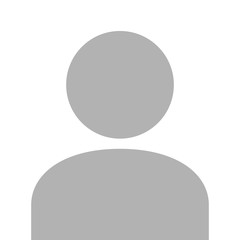 Saif
3 months ago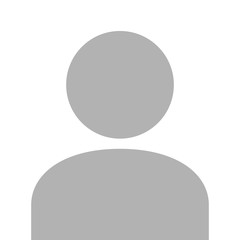 Saif
3 months ago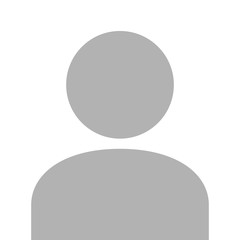 Saif
3 months ago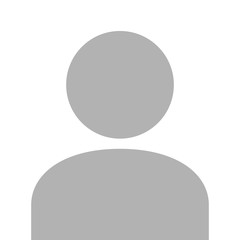 Saif
3 months ago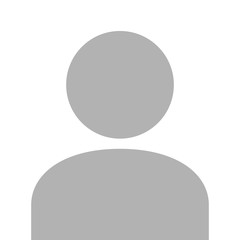 Saif
3 months ago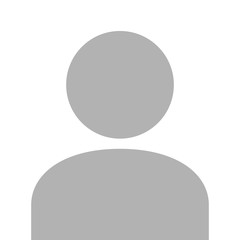 Saif
3 months ago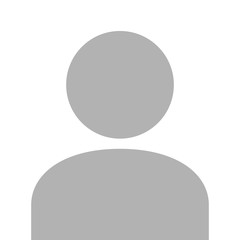 Saif
3 months ago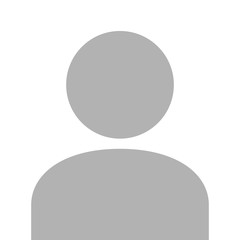 Saif
3 months ago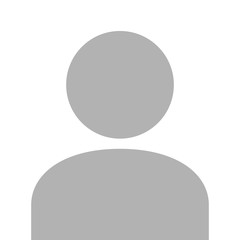 Saif
3 months ago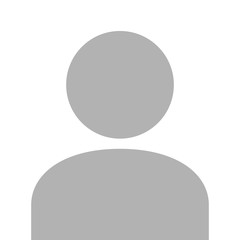 Saif
3 months ago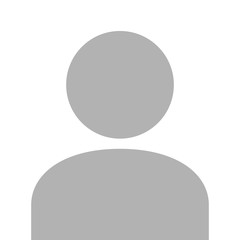 Saif
3 months ago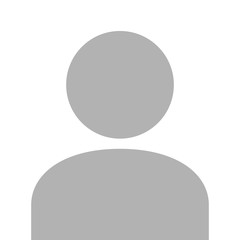 Saif
3 months ago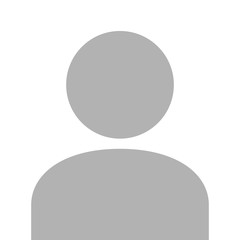 Saif
3 months ago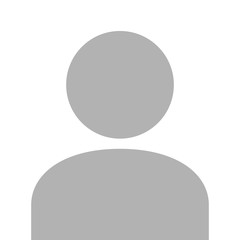 Saif
3 months ago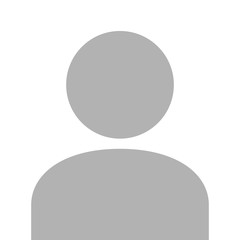 Saif
3 months ago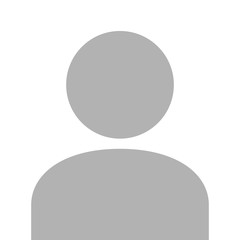 Saif
3 months ago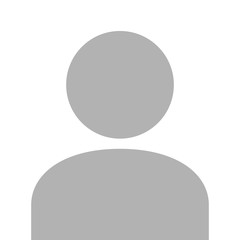 Saif
3 months ago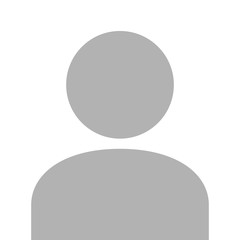 Saif
3 months ago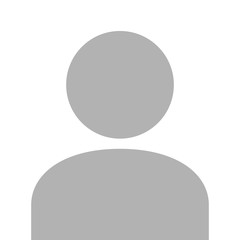 Saif
3 months ago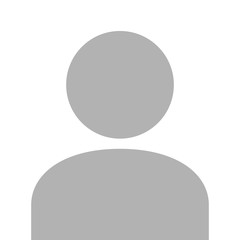 Saif
3 months ago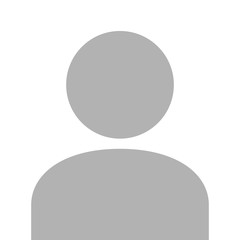 Saif
3 months ago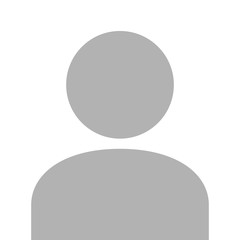 Saif
3 months ago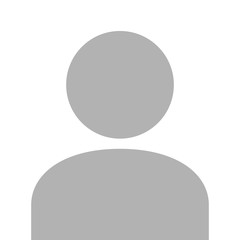 Saif
3 months ago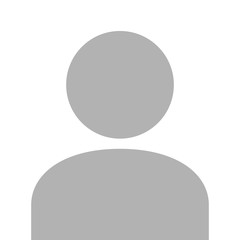 Saif
3 months ago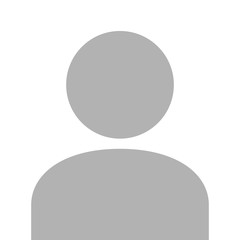 Saif
3 months ago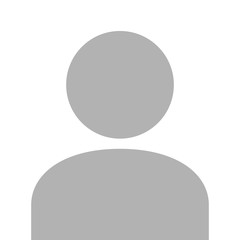 Saif
3 months ago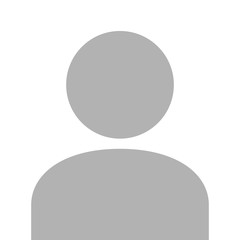 Saif
3 months ago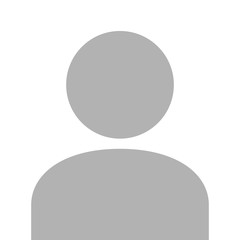 Saif
3 months ago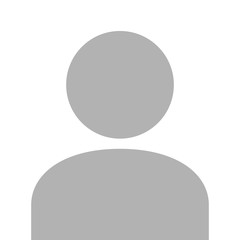 Saif
3 months ago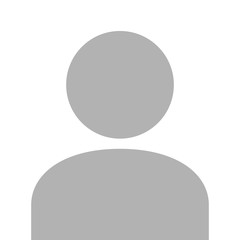 Saif
3 months ago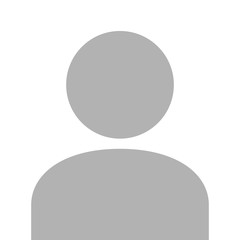 Saif
3 months ago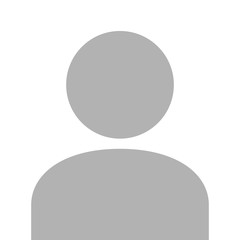 Saif
3 months ago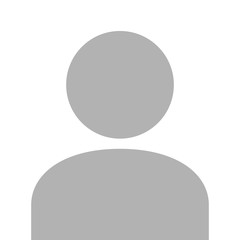 Saif
3 months ago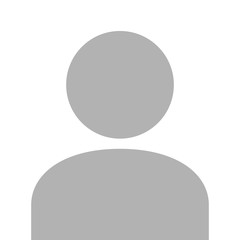 Saif
3 months ago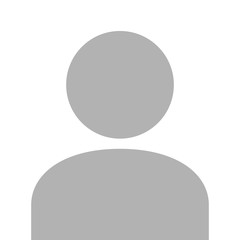 Saif
3 months ago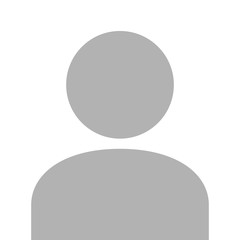 Saif
3 months ago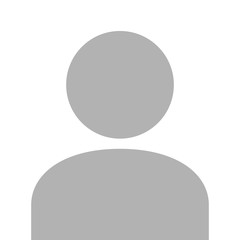 Saif
3 months ago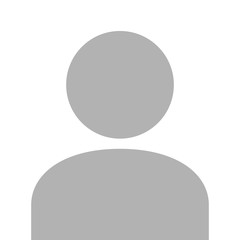 Saif
3 months ago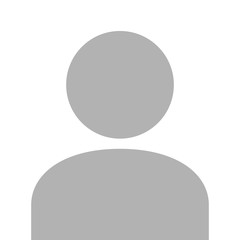 Saif
3 months ago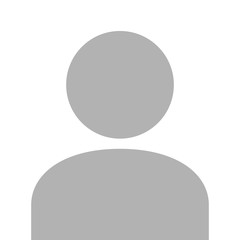 Saif
3 months ago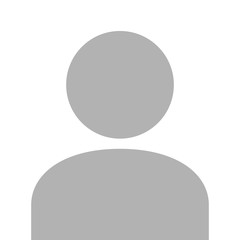 Saif
3 months ago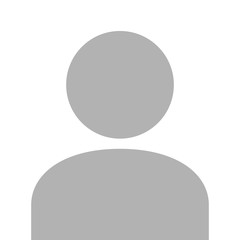 Saif
3 months ago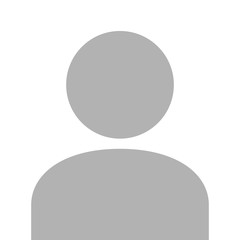 Saif
3 months ago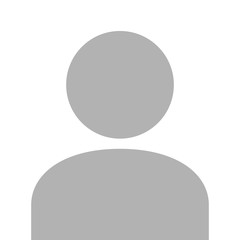 Saif
3 months ago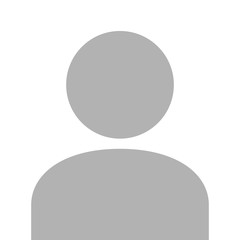 Saif
3 months ago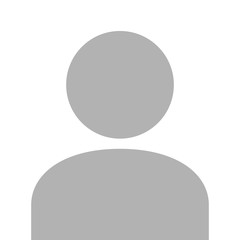 Saif
3 months ago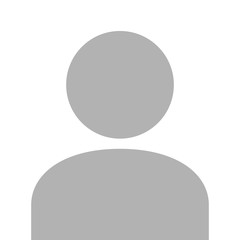 Saif
3 months ago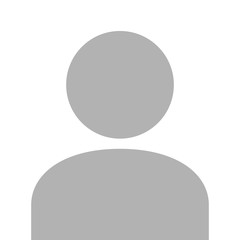 Saif
3 months ago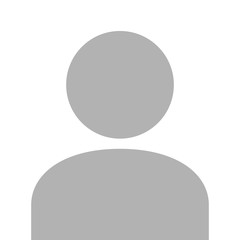 Saif
3 months ago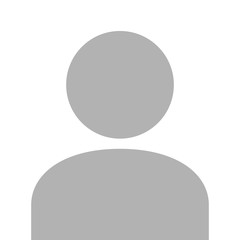 Saif
3 months ago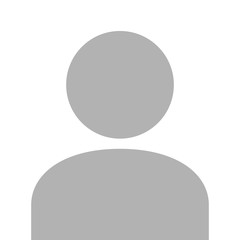 Saif
3 months ago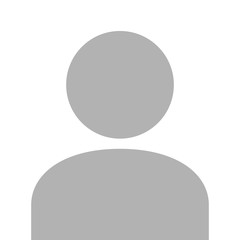 Saif
3 months ago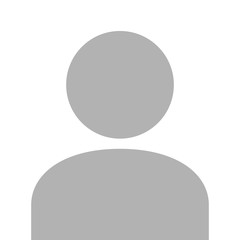 Saif
3 months ago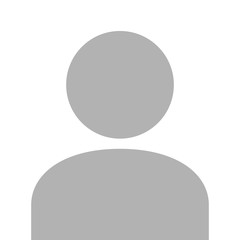 Saif
3 months ago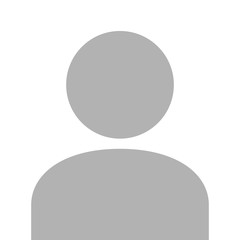 Saif
3 months ago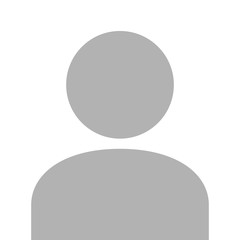 Saif
3 months ago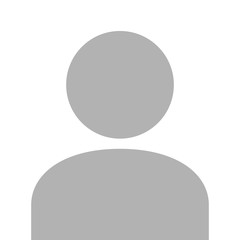 Saif
3 months ago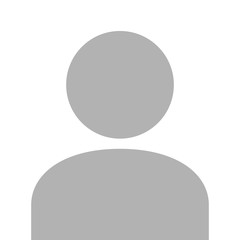 Saif
3 months ago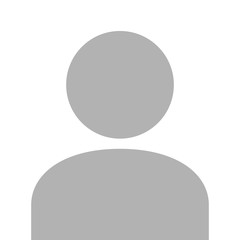 Saif
3 months ago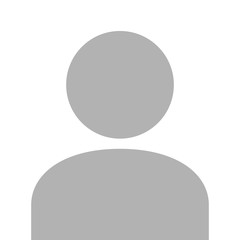 Saif
3 months ago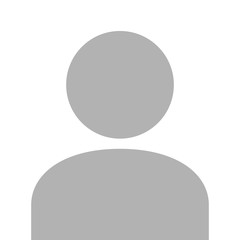 Saif
3 months ago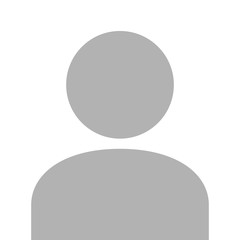 Saif
3 months ago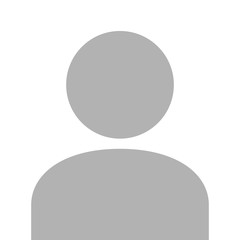 Saif
3 months ago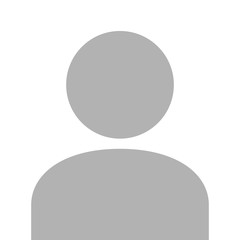 Saif
3 months ago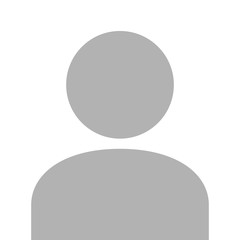 Saif
3 months ago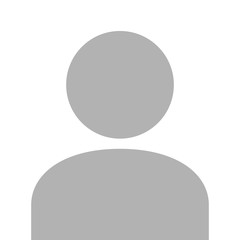 Saif
3 months ago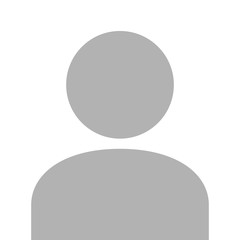 Saif
3 months ago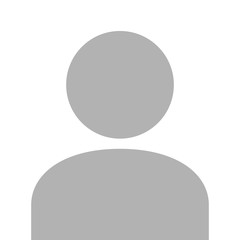 Saif
3 months ago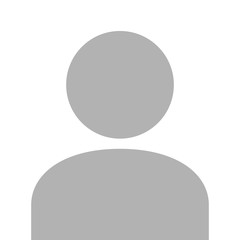 Saif
3 months ago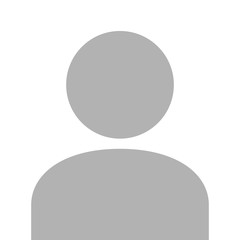 Saif
3 months ago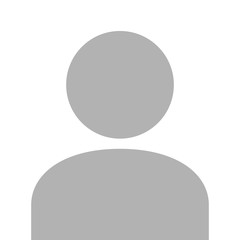 Saif
3 months ago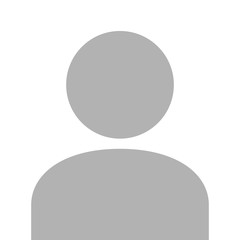 Saif
3 months ago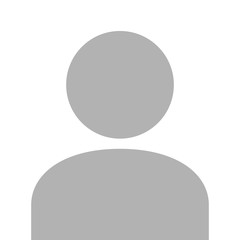 Saif
3 months ago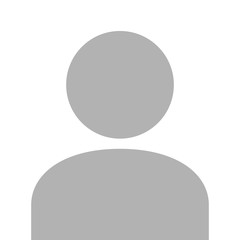 Saif
3 months ago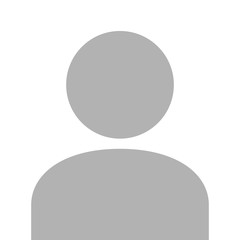 Saif
3 months ago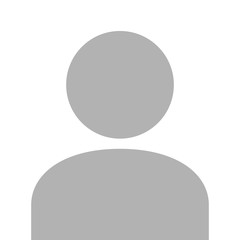 Saif
3 months ago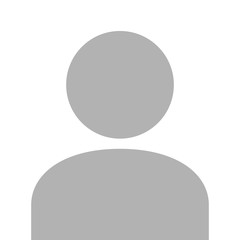 Saif
3 months ago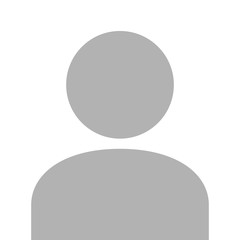 Saif
3 months ago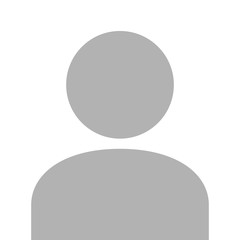 Saif
3 months ago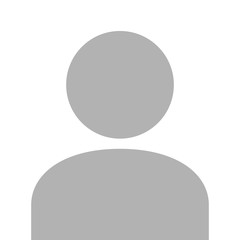 Saif
3 months ago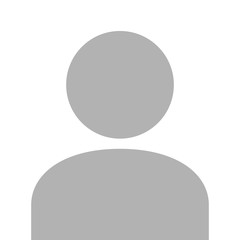 Saif
3 months ago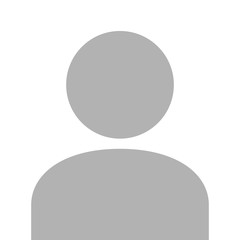 Saif
3 months ago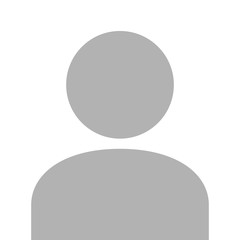 Saif
3 months ago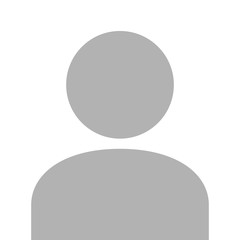 Saif
3 months ago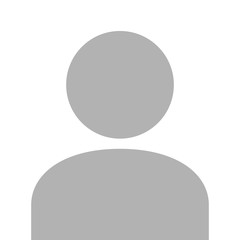 Saif
3 months ago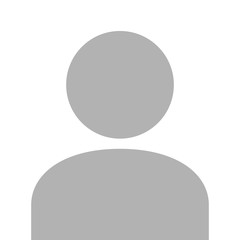 Saif
3 months ago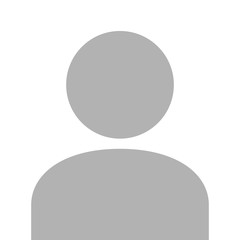 Saif
3 months ago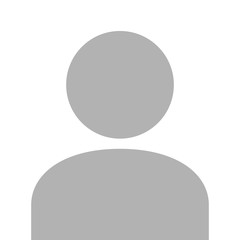 Saif
3 months ago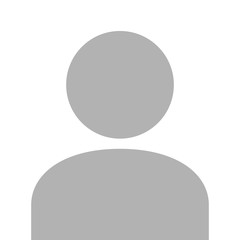 Saif
3 months ago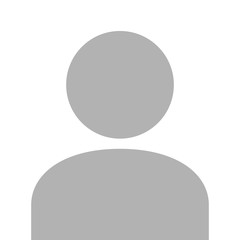 Saif
3 months ago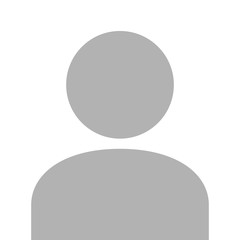 Saif
3 months ago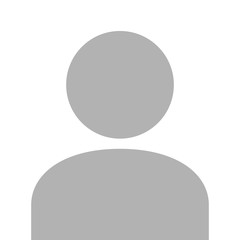 Saif
3 months ago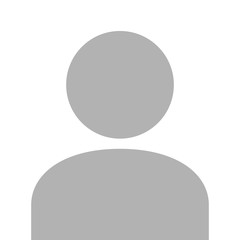 Saif
3 months ago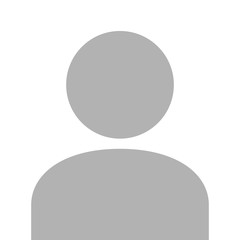 Saif
3 months ago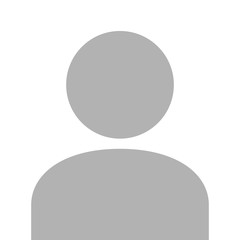 Saif
3 months ago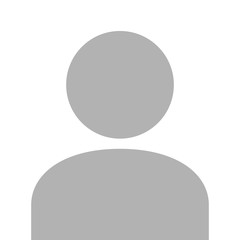 Saif
3 months ago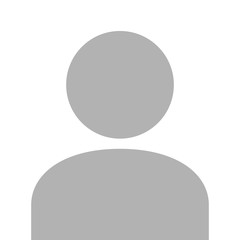 Saif
3 months ago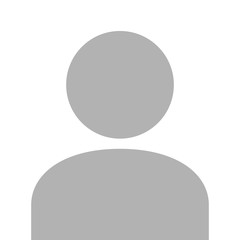 Saif
3 months ago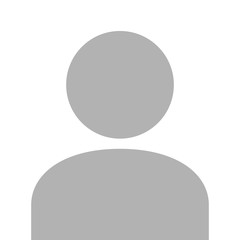 Saif
3 months ago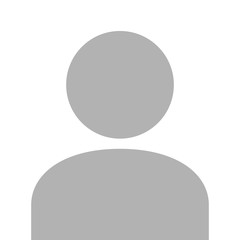 Saif
3 months ago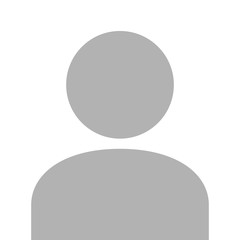 Saif
3 months ago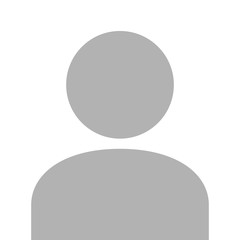 Saif
3 months ago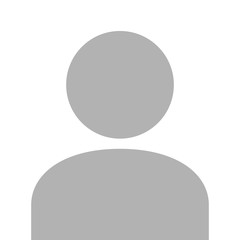 Saif
3 months ago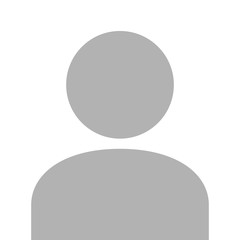 Saif
3 months ago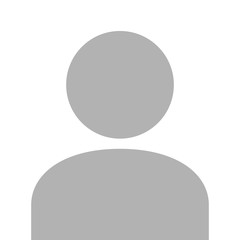 Saif
3 months ago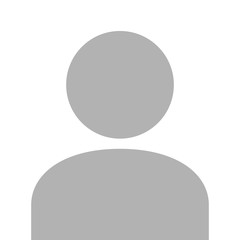 Saif
3 months ago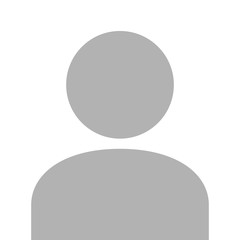 Saif
3 months ago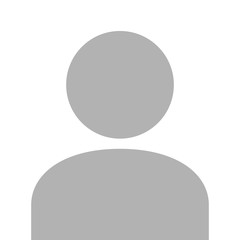 Saif
3 months ago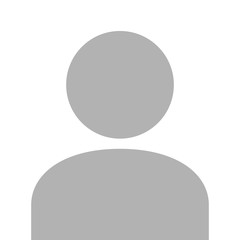 Saif
3 months ago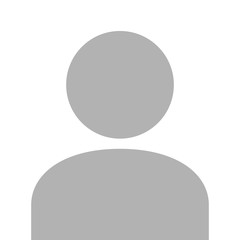 Saif
3 months ago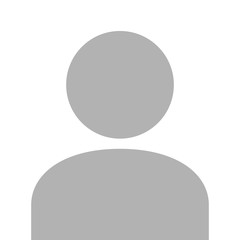 Saif
3 months ago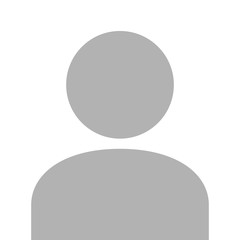 Saif
3 months ago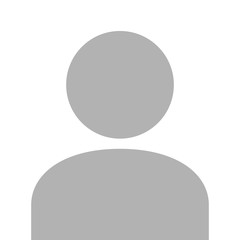 Saif
3 months ago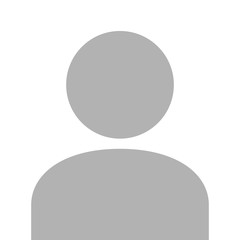 Saif
3 months ago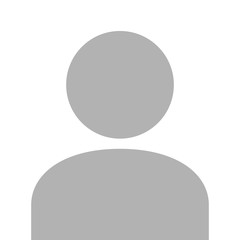 Saif
3 months ago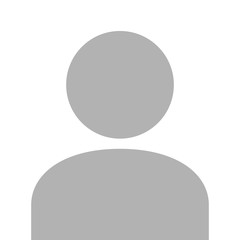 Saif
3 months ago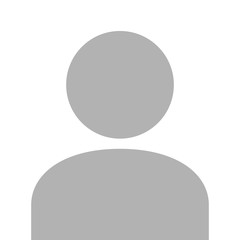 Saif
3 months ago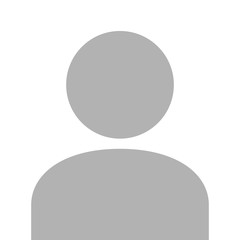 Saif
3 months ago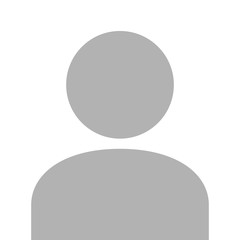 Saif
3 months ago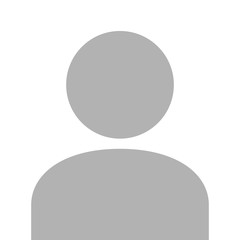 Saif
3 months ago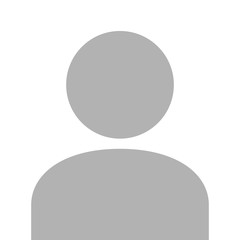 Saif
3 months ago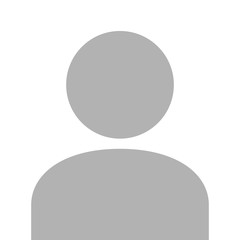 Saif
3 months ago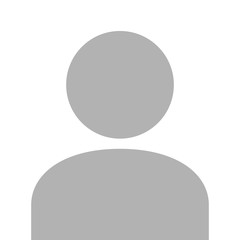 Saif
3 months ago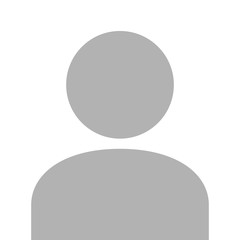 Saif
3 months ago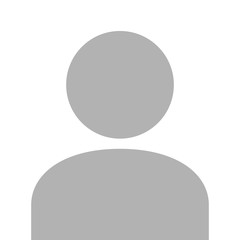 Saif
3 months ago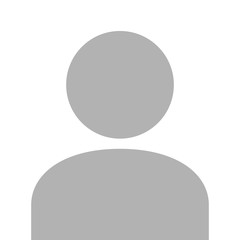 Saif
3 months ago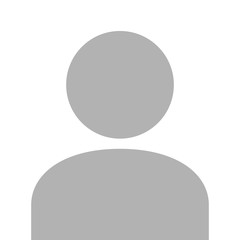 Saif
3 months ago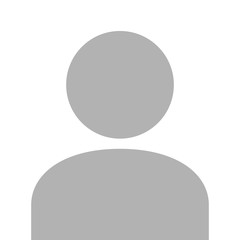 Saif
3 months ago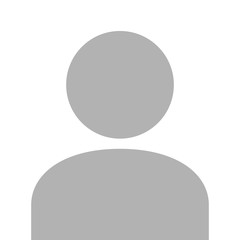 Saif
3 months ago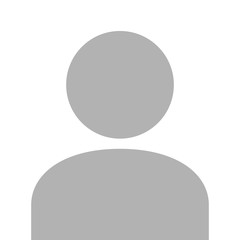 Saif
3 months ago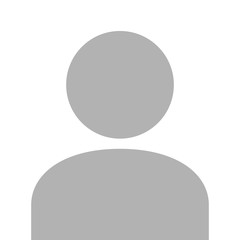 Saif
3 months ago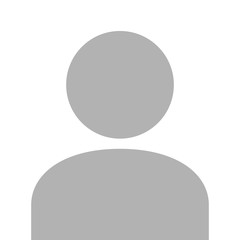 Saif
3 months ago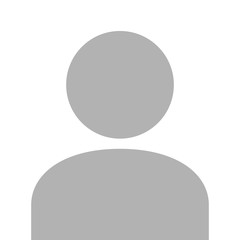 Saif
3 months ago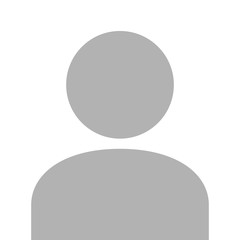 Saif
3 months ago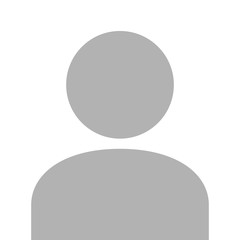 Saif
3 months ago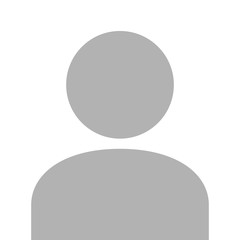 Saif
3 months ago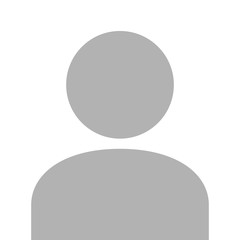 Saif
3 months ago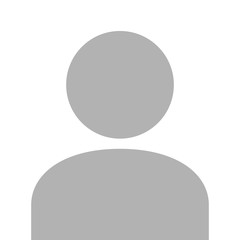 Saif
3 months ago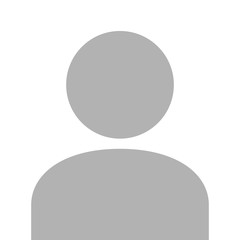 Saif
3 months ago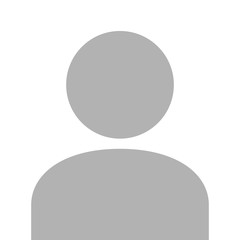 Saif
3 months ago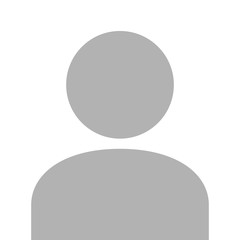 Saif
3 months ago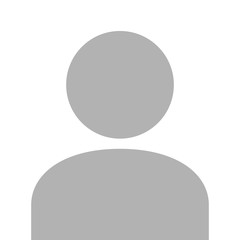 Saif
3 months ago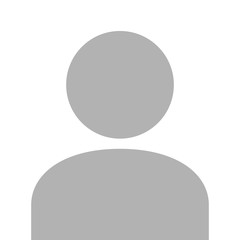 Saif
3 months ago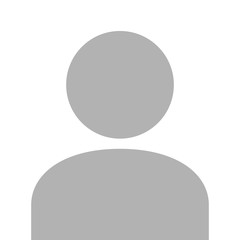 Saif
3 months ago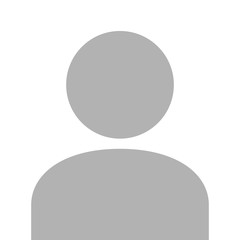 Saif
3 months ago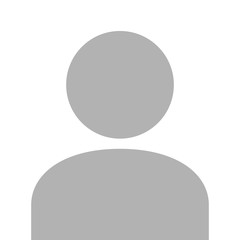 Saif
3 months ago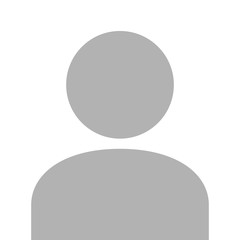 Saif
3 months ago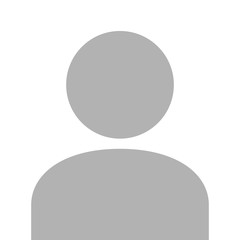 Saif
3 months ago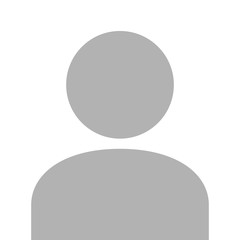 Saif
3 months ago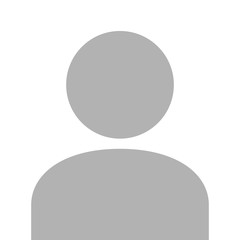 Saif
3 months ago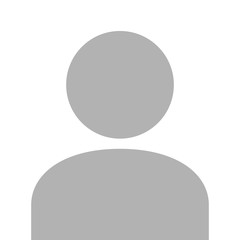 Saif
3 months ago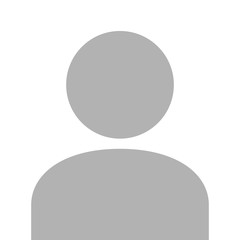 Saif
3 months ago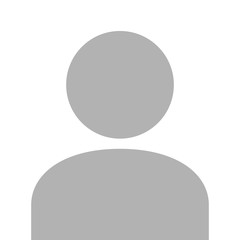 Saif
3 months ago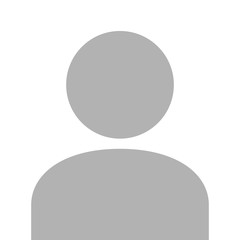 Saif
3 months ago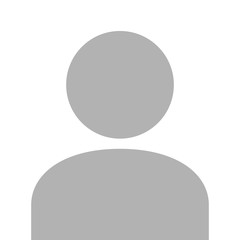 Saif
3 months ago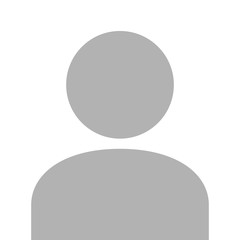 Saif
3 months ago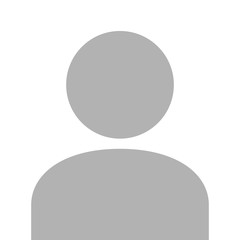 Saif
3 months ago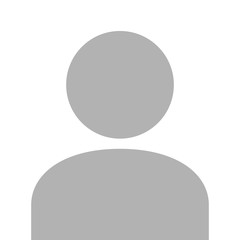 Saif
3 months ago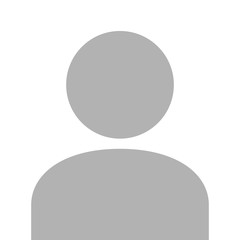 Saif
3 months ago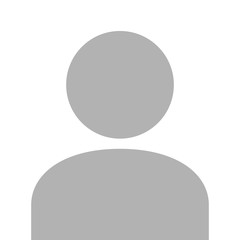 Saif
3 months ago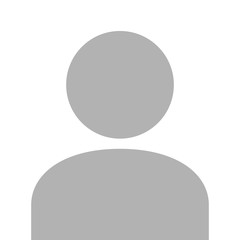 Saif
3 months ago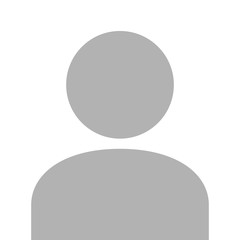 Saif
3 months ago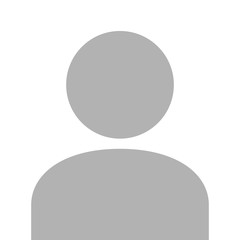 Saif
3 months ago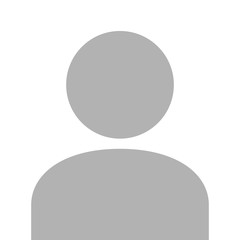 Saif
3 months ago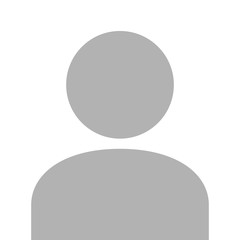 Saif
3 months ago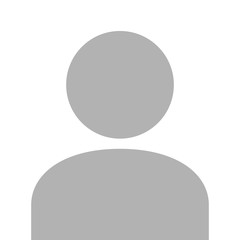 Saif
3 months ago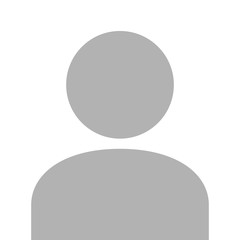 Saif
3 months ago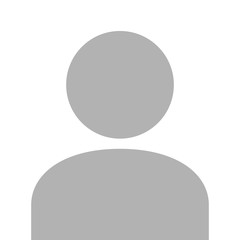 Saif
3 months ago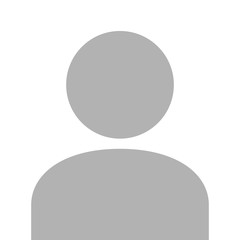 Saif
3 months ago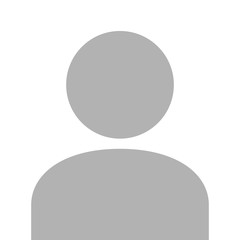 Saif
3 months ago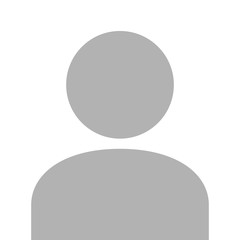 Saif
3 months ago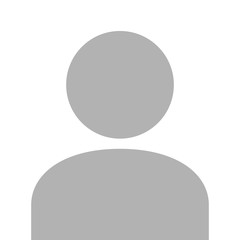 Saif
3 months ago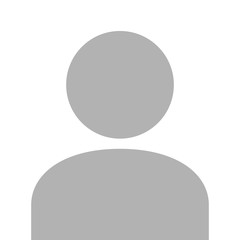 Saif
3 months ago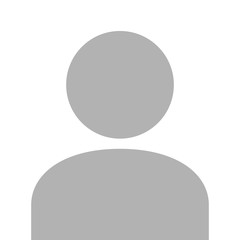 Saif
3 months ago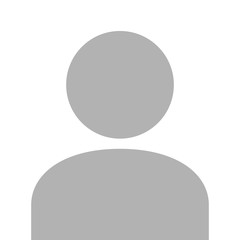 Saif
3 months ago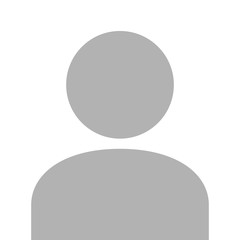 Saif
3 months ago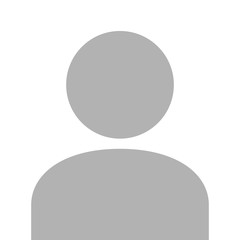 Saif
3 months ago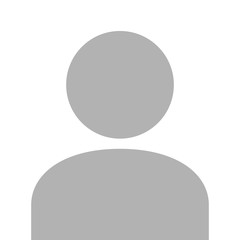 Saif
3 months ago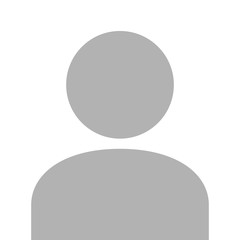 Saif
3 months ago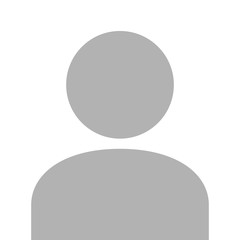 Saif
3 months ago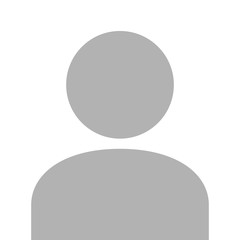 Saif
3 months ago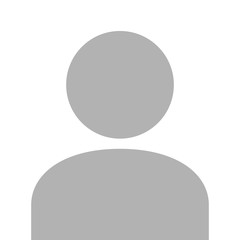 Saif
3 months ago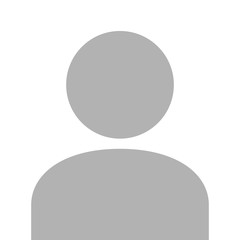 Saif
3 months ago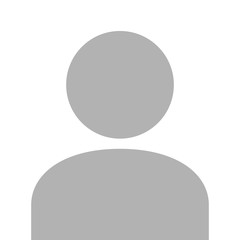 Saif
3 months ago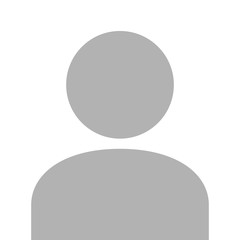 Saif
3 months ago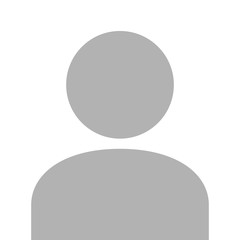 Saif
3 months ago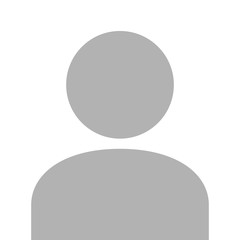 Saif
3 months ago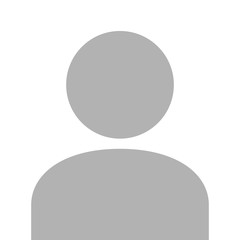 Saif
3 months ago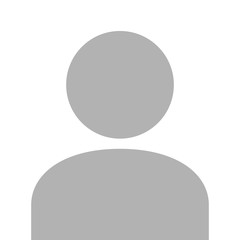 Saif
3 months ago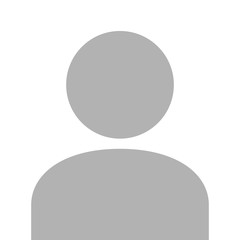 Saif
3 months ago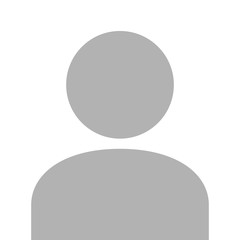 Saif
3 months ago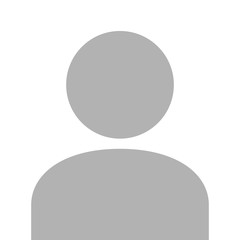 Saif
3 months ago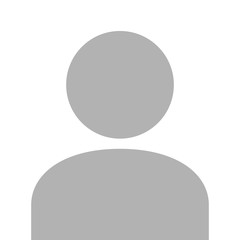 Saif
3 months ago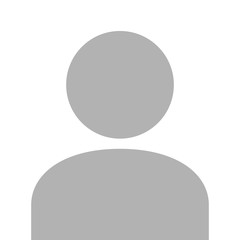 Saif
3 months ago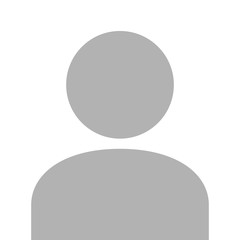 Saif
3 months ago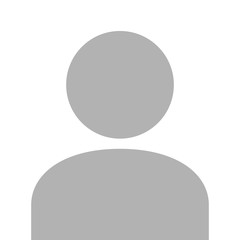 Saif
3 months ago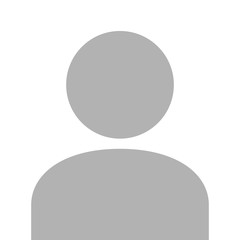 Saif
3 months ago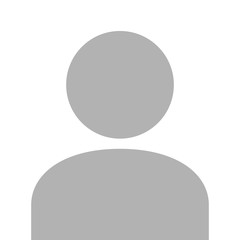 Saif
3 months ago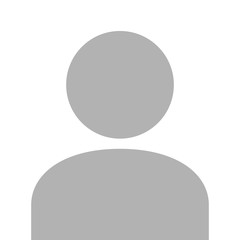 Saif
3 months ago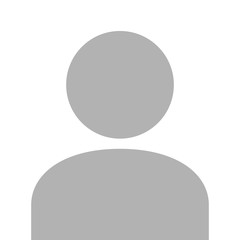 Saif
3 months ago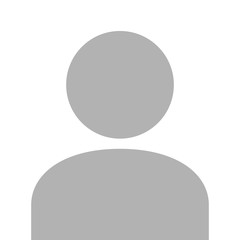 Saif
3 months ago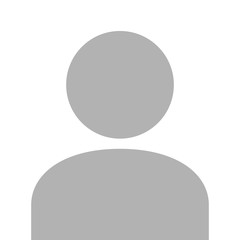 Saif
3 months ago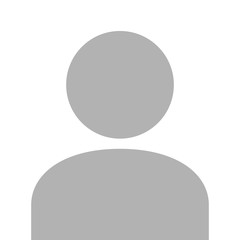 Saif
3 months ago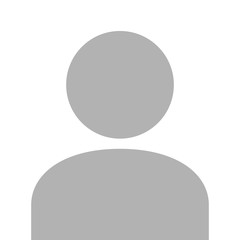 Saif
3 months ago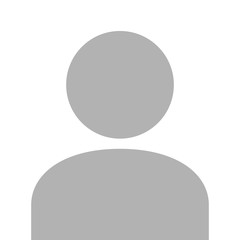 Saif
3 months ago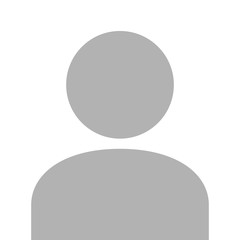 Saif
3 months ago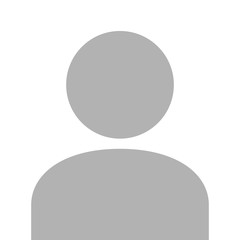 Saif
3 months ago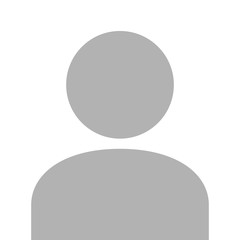 Saif
3 months ago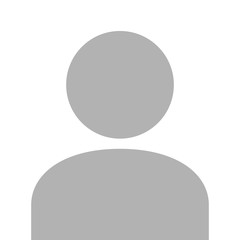 Saif
3 months ago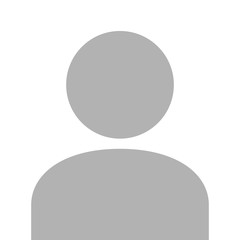 Saif
3 months ago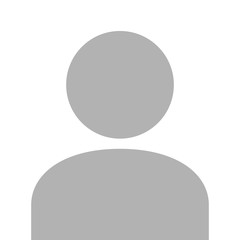 Saif
3 months ago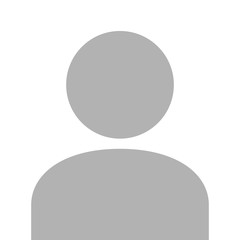 Saif
3 months ago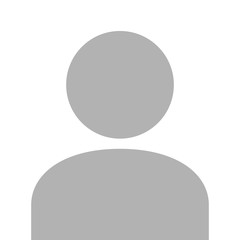 Saif
3 months ago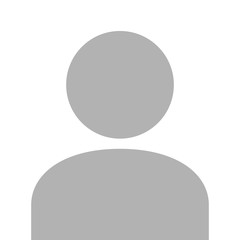 Saif
3 months ago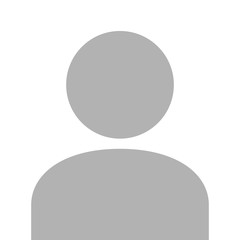 Saif
3 months ago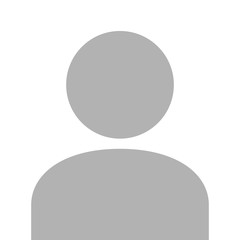 Saif
3 months ago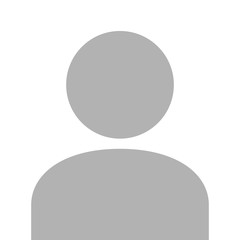 Saif
3 months ago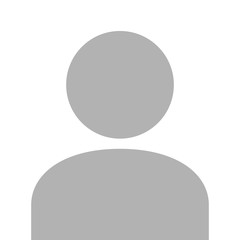 Saif
3 months ago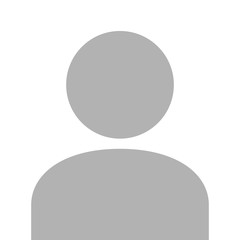 Saif
3 months ago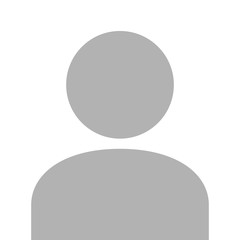 Saif
3 months ago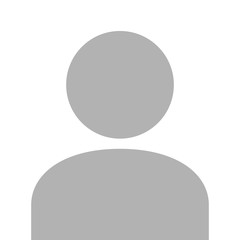 Saif
3 months ago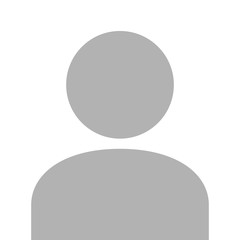 Saif
3 months ago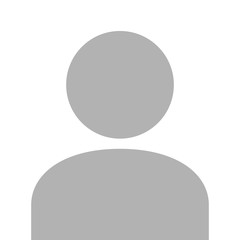 Saif
3 months ago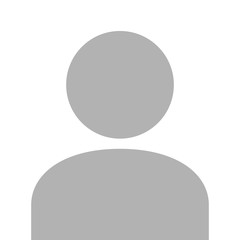 Saif
3 months ago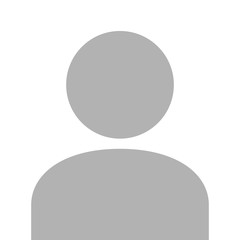 Saif
3 months ago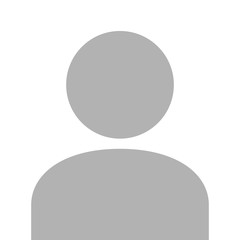 Saif
3 months ago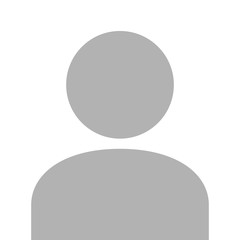 Saif
3 months ago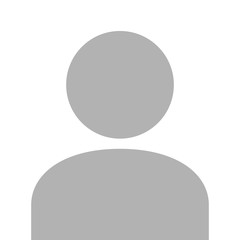 Saif
3 months ago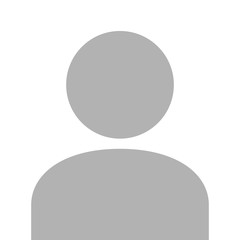 Saif
3 months ago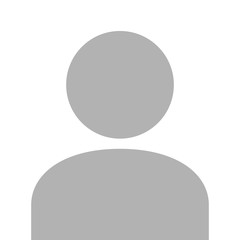 Saif
3 months ago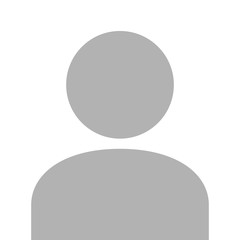 Saif
3 months ago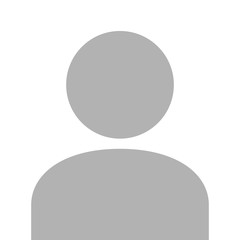 Saif
3 months ago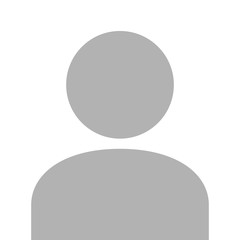 Saif
3 months ago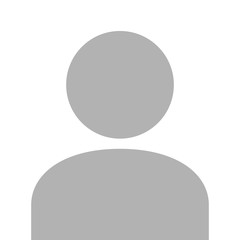 Saif
3 months ago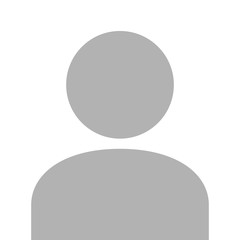 Saif
3 months ago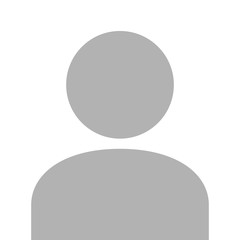 Saif
3 months ago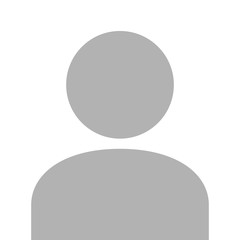 Saif
3 months ago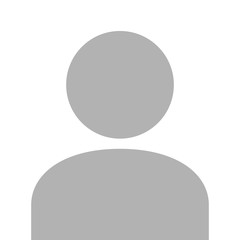 Saif
3 months ago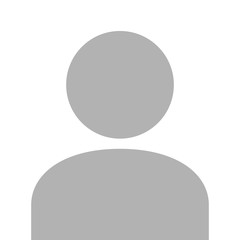 Saif
3 months ago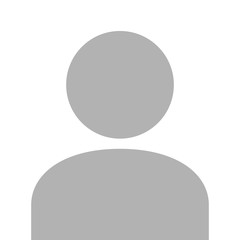 Saif
3 months ago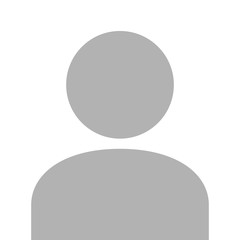 Saif
3 months ago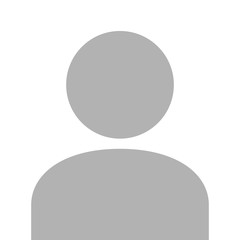 Saif
3 months ago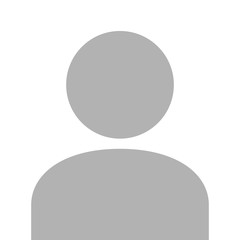 Saif
3 months ago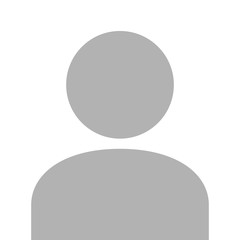 Saif
3 months ago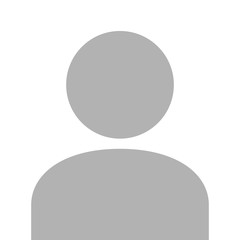 Saif
3 months ago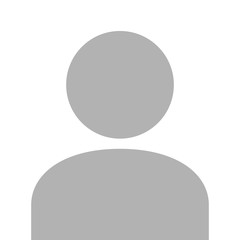 Saif
3 months ago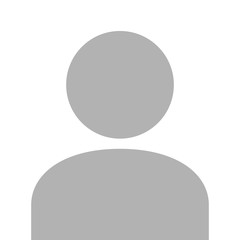 Saif
3 months ago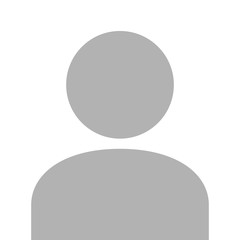 Saif
3 months ago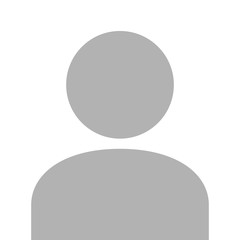 Saif
3 months ago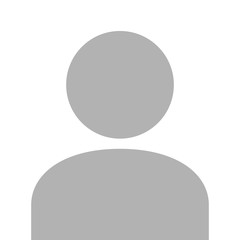 Saif
3 months ago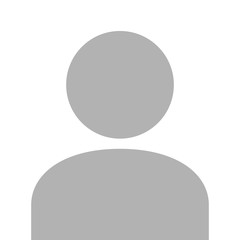 Saif
3 months ago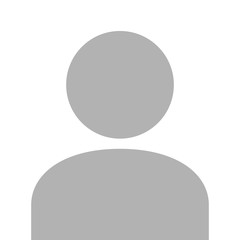 Saif
3 months ago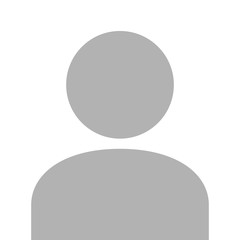 Saif
3 months ago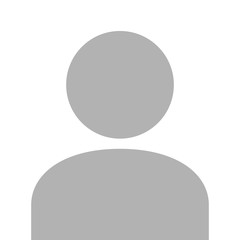 Saif
3 months ago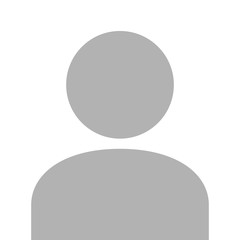 Saif
3 months ago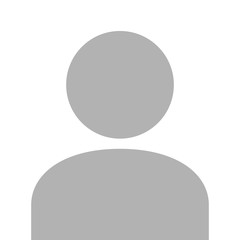 Saif
3 months ago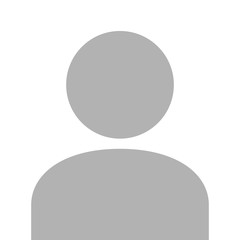 Saif
3 months ago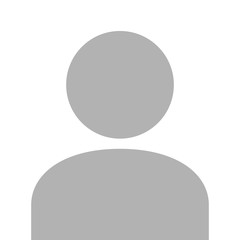 Saif
3 months ago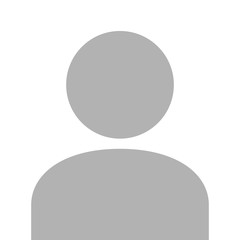 Saif
3 months ago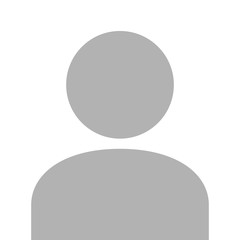 Saif
3 months ago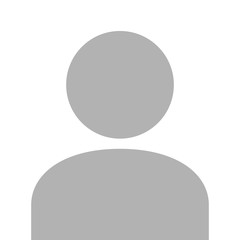 Saif
3 months ago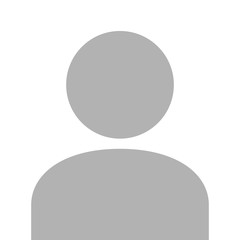 Saif
3 months ago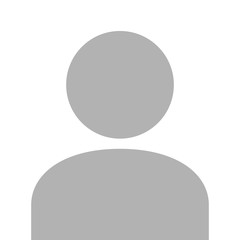 Saif
3 months ago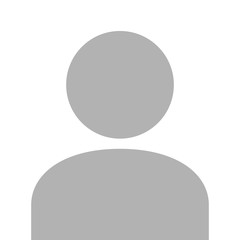 Saif
3 months ago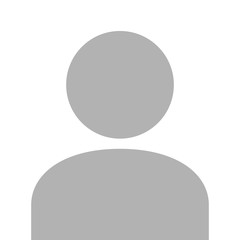 Saif
3 months ago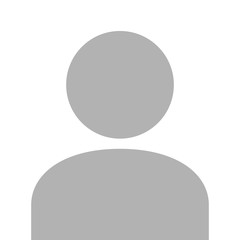 Saif
3 months ago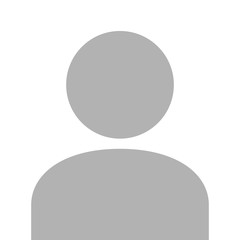 Saif
3 months ago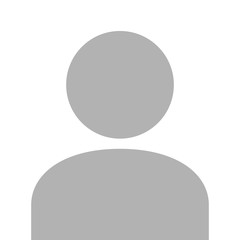 Saif
3 months ago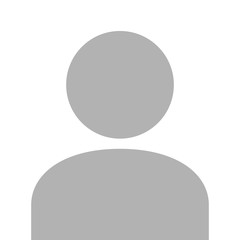 Saif
3 months ago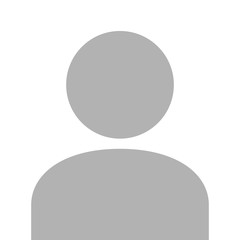 Saif
3 months ago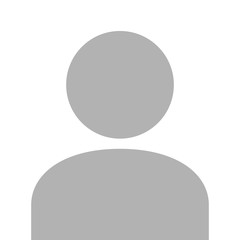 Saif
3 months ago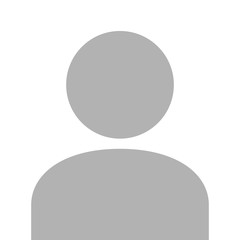 Saif
3 months ago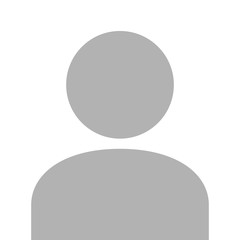 Saif
3 months ago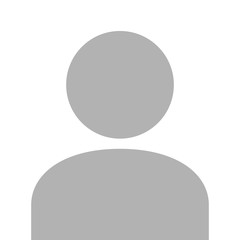 Saif
3 months ago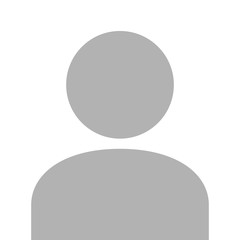 Saif
3 months ago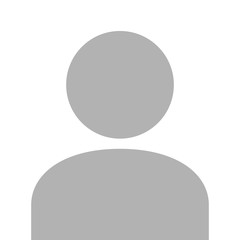 Saif
3 months ago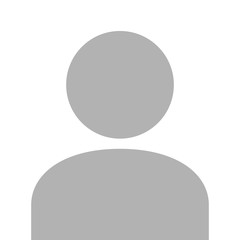 Saif
3 months ago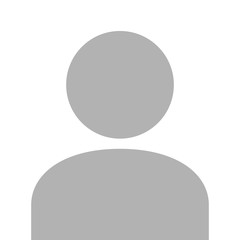 Saif
3 months ago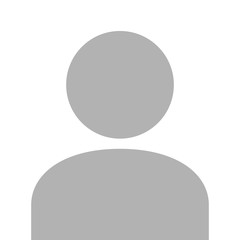 Saif
3 months ago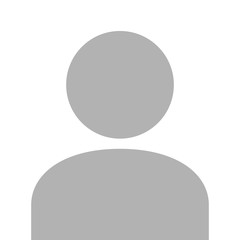 Saif
3 months ago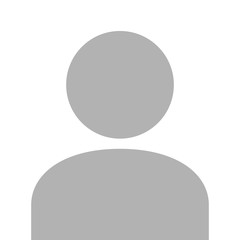 Saif
3 months ago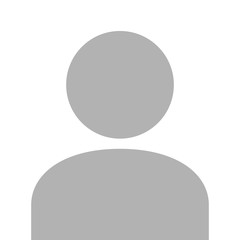 Saif
3 months ago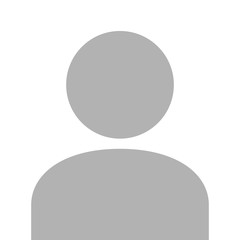 Saif
3 months ago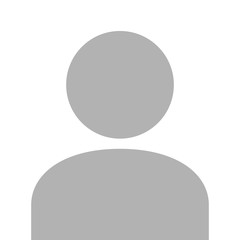 Saif
3 months ago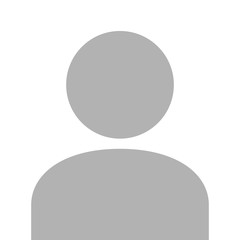 Saif
3 months ago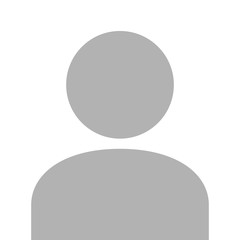 Saif
3 months ago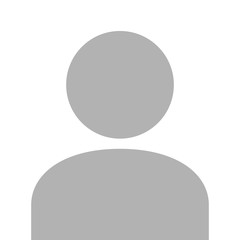 Saif
3 months ago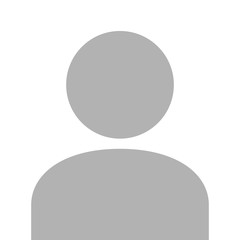 Saif
3 months ago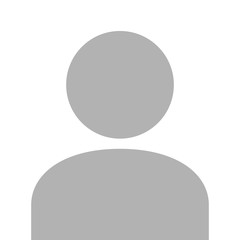 Saif
3 months ago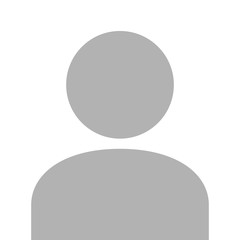 Saif
3 months ago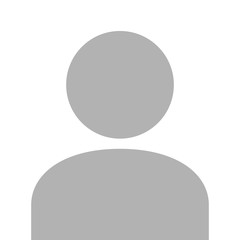 Saif
3 months ago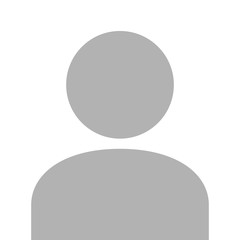 Saif
3 months ago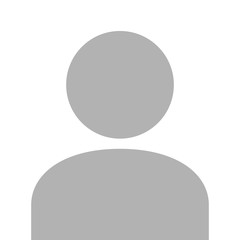 Saif
3 months ago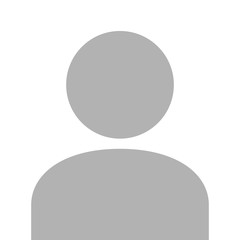 Saif
3 months ago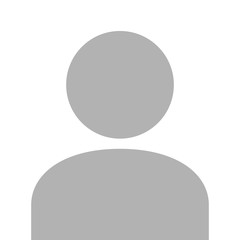 Saif
3 months ago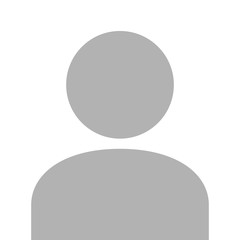 Saif
3 months ago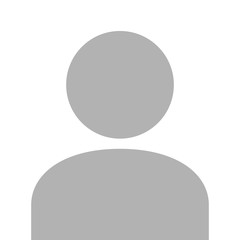 Saif
3 months ago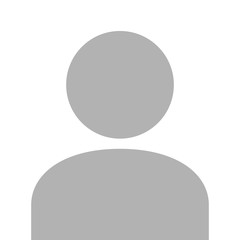 Saif
3 months ago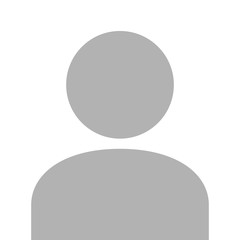 Saif
3 months ago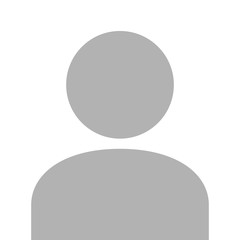 Saif
3 months ago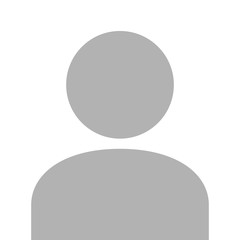 Saif
3 months ago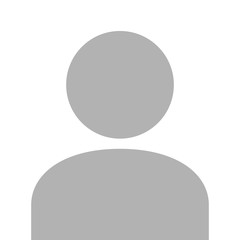 Saif
3 months ago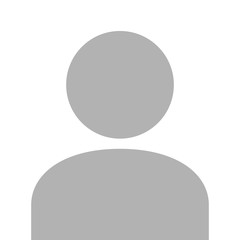 Saif
3 months ago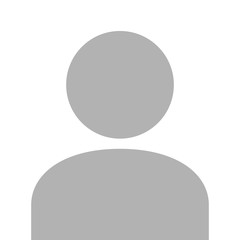 Saif
3 months ago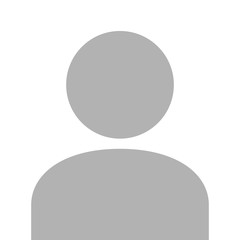 Saif
3 months ago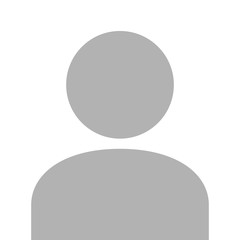 Saif
3 months ago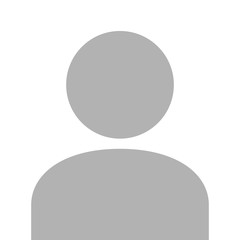 Saif
3 months ago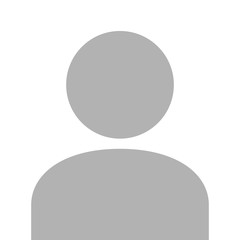 Saif
3 months ago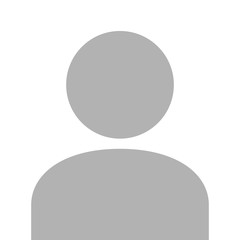 Saif
3 months ago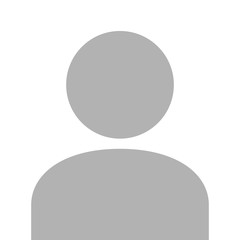 Saif
3 months ago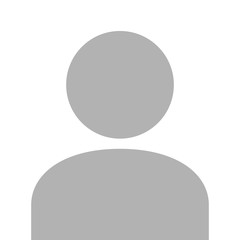 Saif
3 months ago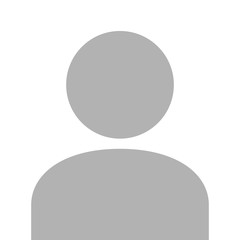 Saif
3 months ago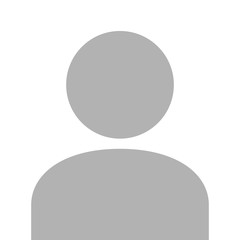 Saif
3 months ago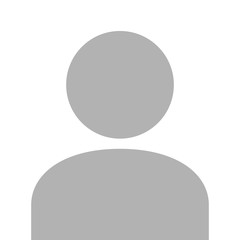 Saif
3 months ago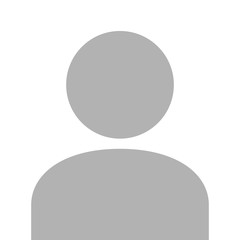 Saif
3 months ago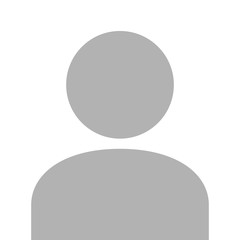 Saif
3 months ago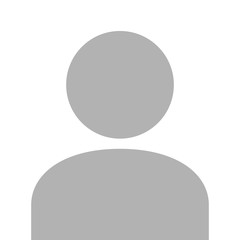 Saif
3 months ago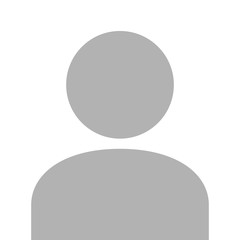 Saif
3 months ago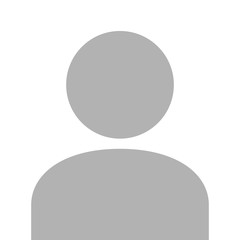 Saif
3 months ago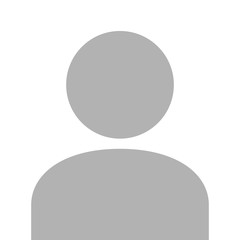 Saif
3 months ago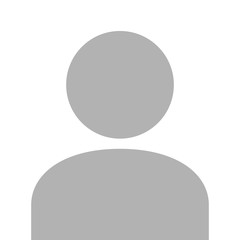 Saif
3 months ago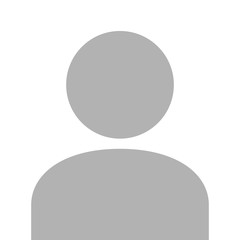 Saif
3 months ago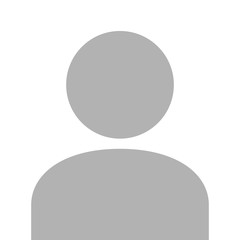 Saif
3 months ago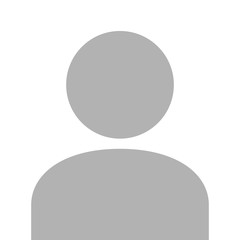 Saif
3 months ago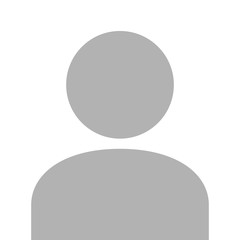 Saif
3 months ago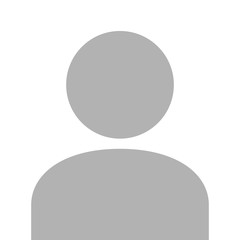 Saif
3 months ago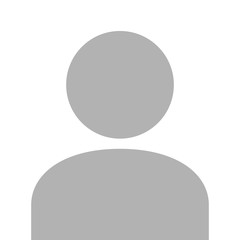 Saif
3 months ago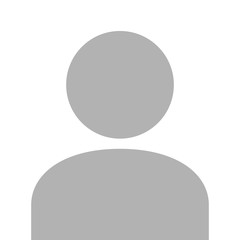 Saif
3 months ago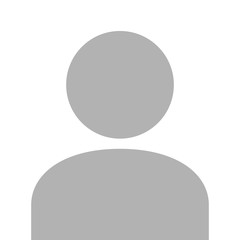 Saif
3 months ago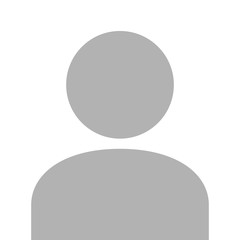 Saif
3 months ago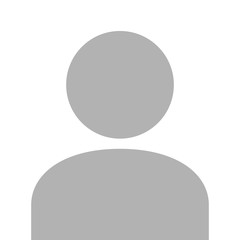 Saif
3 months ago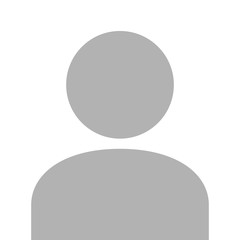 Saif
3 months ago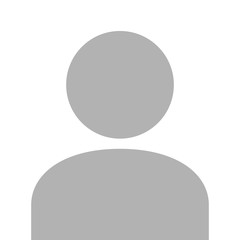 Saif
3 months ago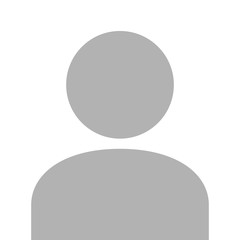 Saif
3 months ago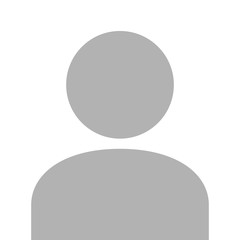 Saif
3 months ago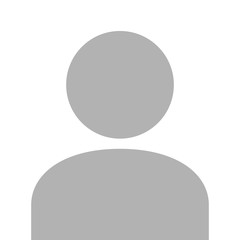 Saif
3 months ago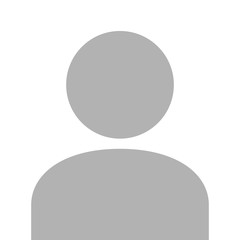 Saif
3 months ago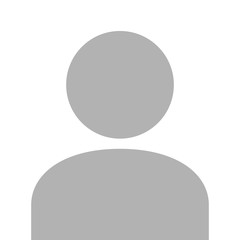 Saif
3 months ago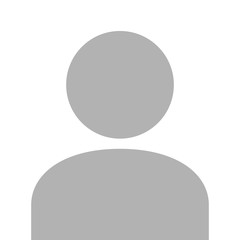 Saif
3 months ago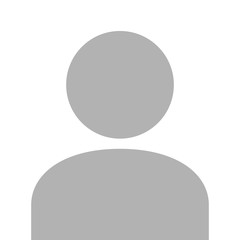 Saif
3 months ago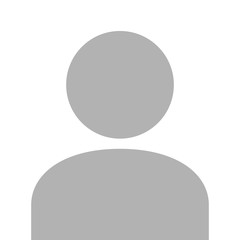 Saif
3 months ago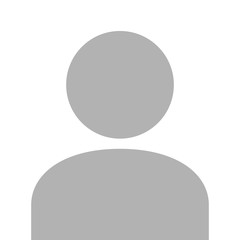 Saif
3 months ago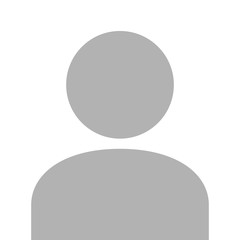 Saif
3 months ago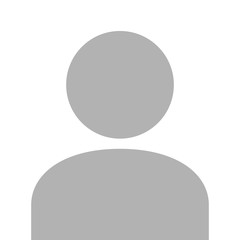 Saif
3 months ago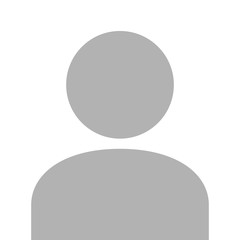 Saif
3 months ago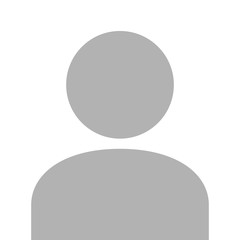 Saif
3 months ago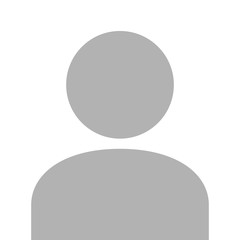 Saif
3 months ago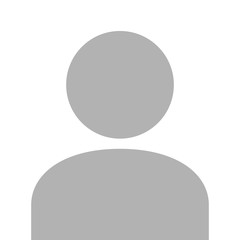 Saif
3 months ago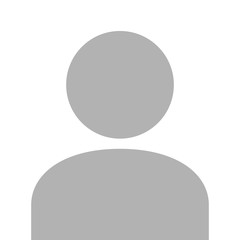 Saif
3 months ago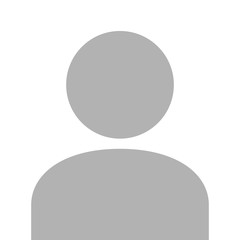 Saif
3 months ago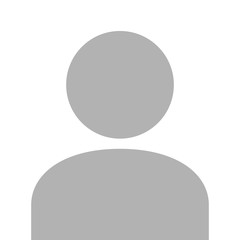 Saif
3 months ago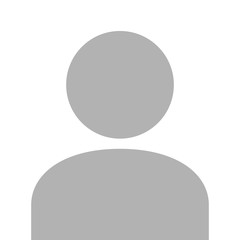 Saif
3 months ago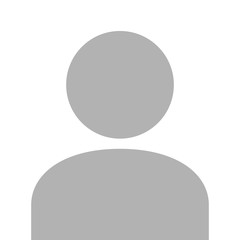 Saif
3 months ago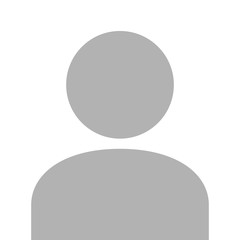 Saif
3 months ago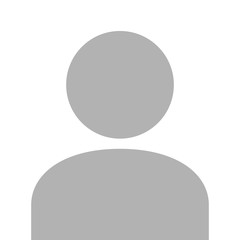 Saif
3 months ago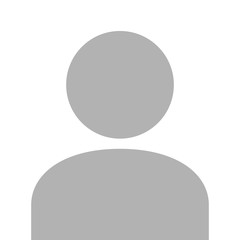 Saif
3 months ago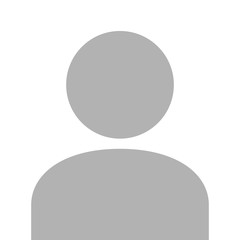 Saif
3 months ago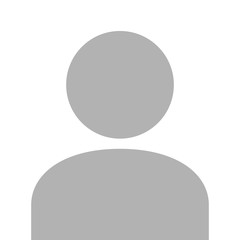 Saif
3 months ago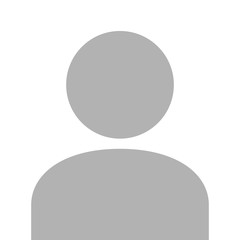 Saif
3 months ago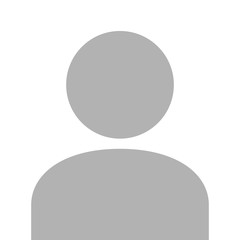 Saif
3 months ago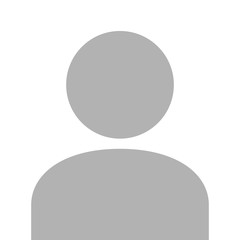 Saif
3 months ago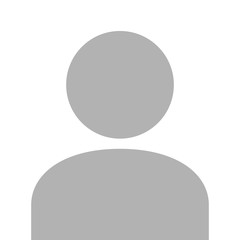 Saif
3 months ago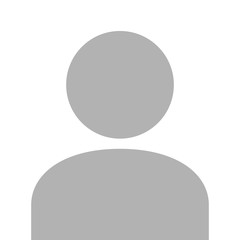 Saif
3 months ago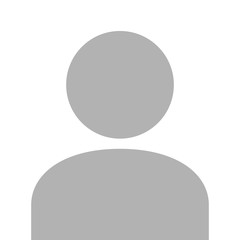 Saif
3 months ago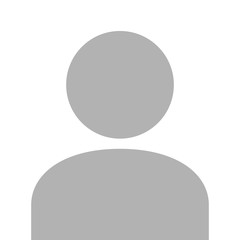 Saif
3 months ago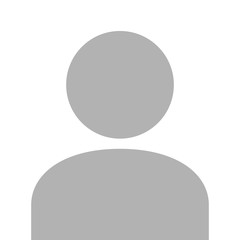 Saif
3 months ago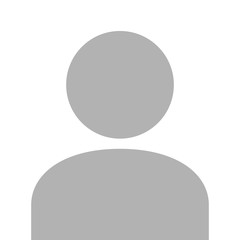 Saif
3 months ago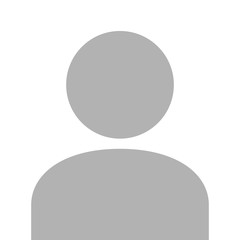 Saif
3 months ago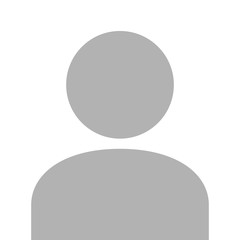 Saif
3 months ago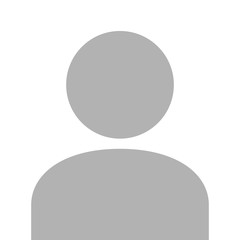 Saif
3 months ago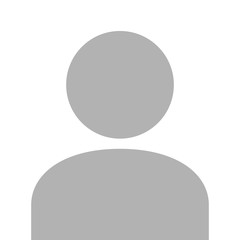 Saif
3 months ago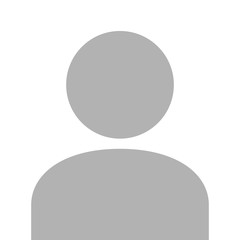 Saif
3 months ago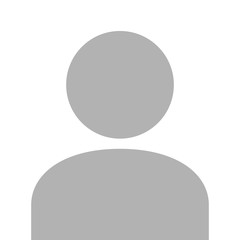 Saif
3 months ago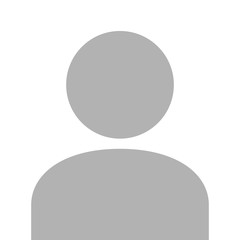 Saif
3 months ago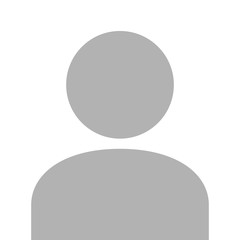 Saif
3 months ago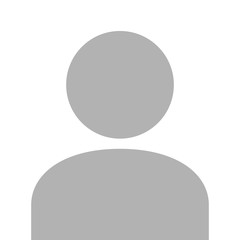 Saif
3 months ago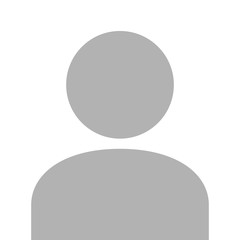 Saif
3 months ago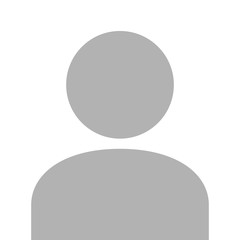 Saif
3 months ago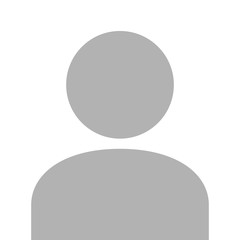 Saif
3 months ago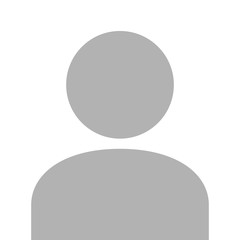 Saif
3 months ago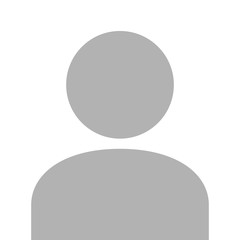 Saif
3 months ago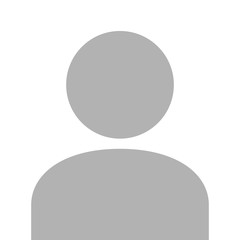 Saif
3 months ago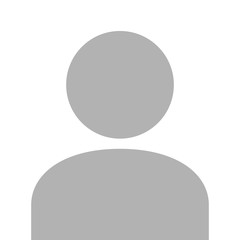 Saif
3 months ago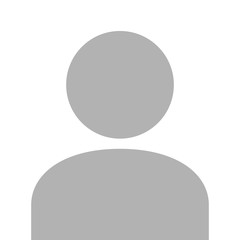 Saif
3 months ago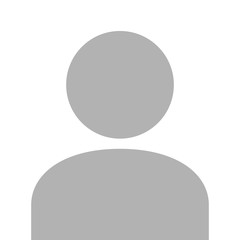 Saif
3 months ago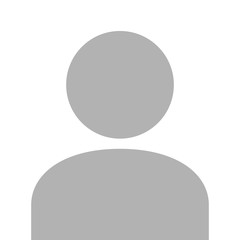 Saif
3 months ago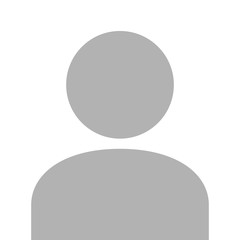 Saif
3 months ago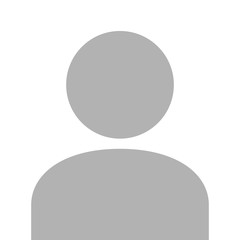 Saif
3 months ago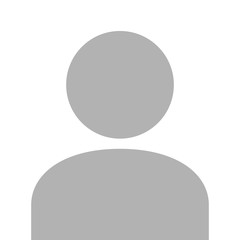 Saif
3 months ago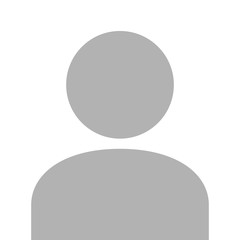 Saif
3 months ago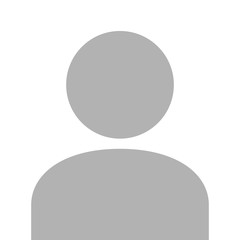 Saif
3 months ago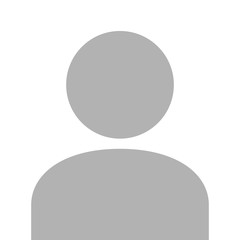 Saif
3 months ago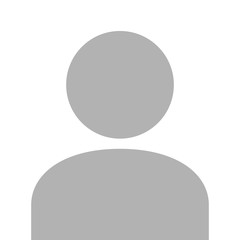 Saif
3 months ago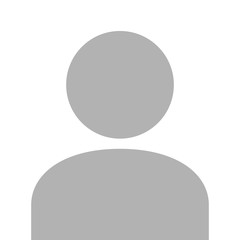 Saif
3 months ago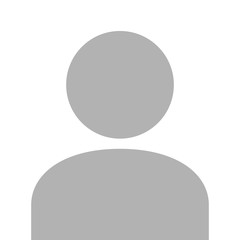 Saif
3 months ago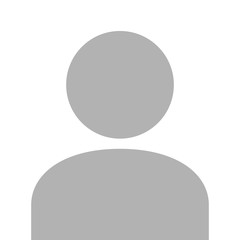 Saif
3 months ago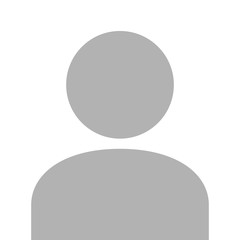 Saif
3 months ago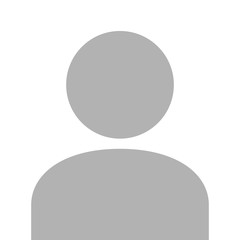 Saif
3 months ago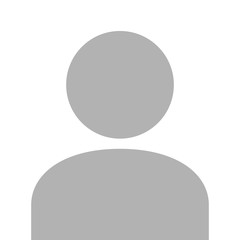 Saif
3 months ago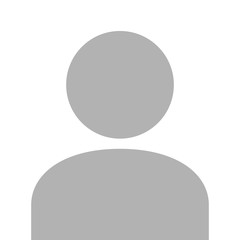 Saif
3 months ago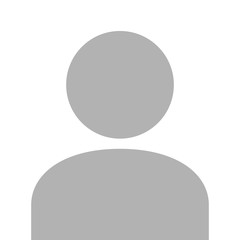 Saif
3 months ago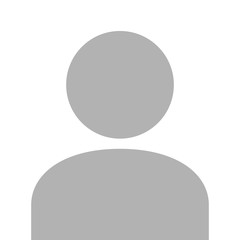 Saif
3 months ago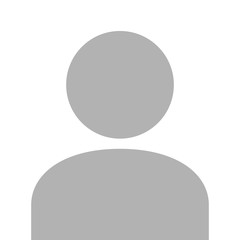 Saif
3 months ago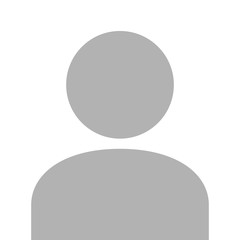 Saif
3 months ago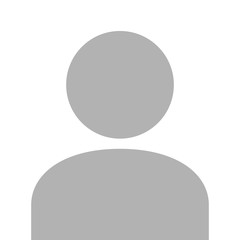 Saif
3 months ago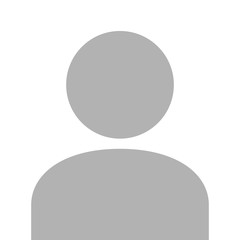 Saif
3 months ago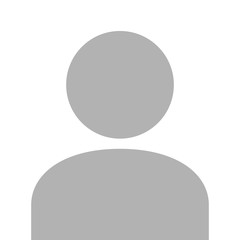 Saif
3 months ago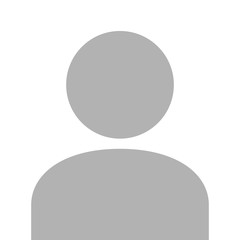 Saif
3 months ago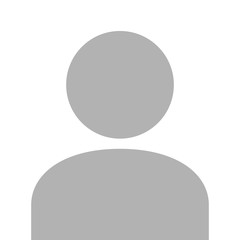 Saif
3 months ago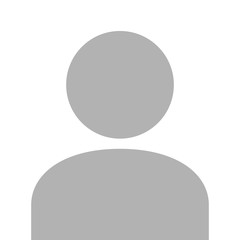 Saif
3 months ago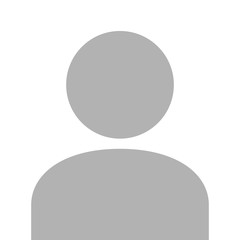 Saif
3 months ago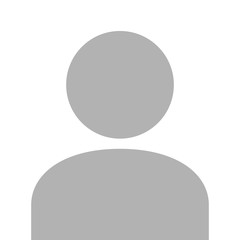 Saif
3 months ago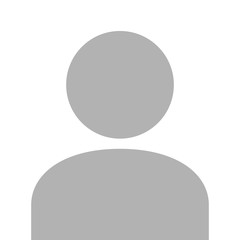 Saif
3 months ago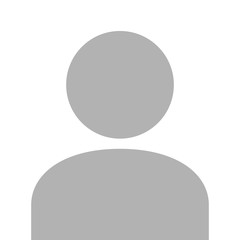 Saif
3 months ago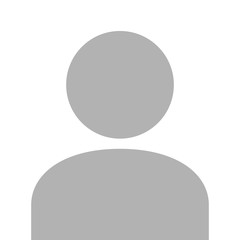 Saif
3 months ago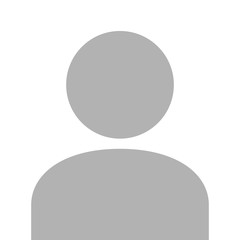 Saif
3 months ago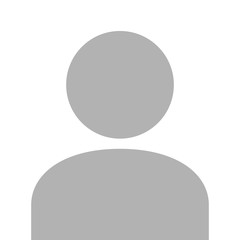 Saif
3 months ago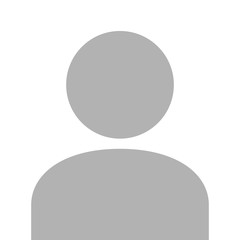 Saif
3 months ago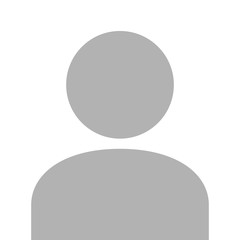 Saif
3 months ago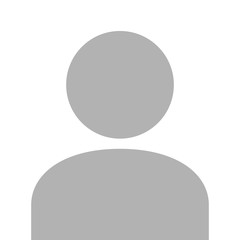 Saif
3 months ago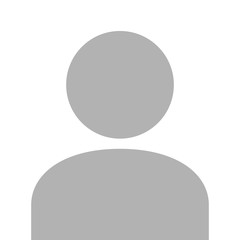 Saif
3 months ago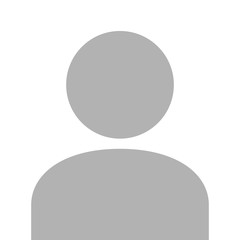 Saif
3 months ago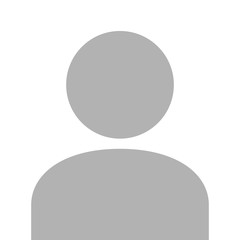 Saif
3 months ago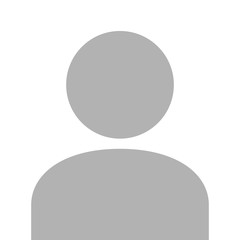 Saif
3 months ago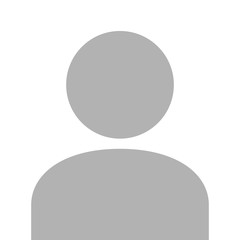 Saif
3 months ago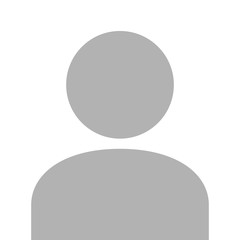 Saif
3 months ago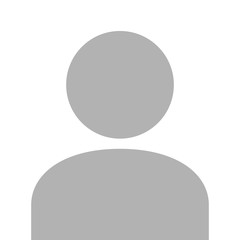 Saif
3 months ago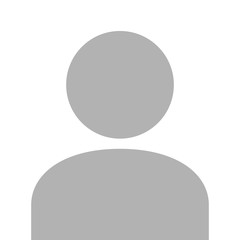 Saif
3 months ago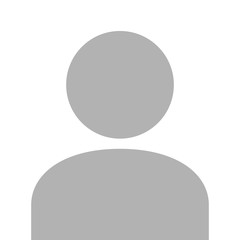 Saif
3 months ago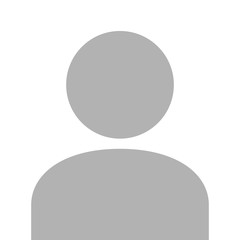 Saif
3 months ago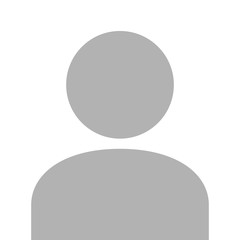 Saif
3 months ago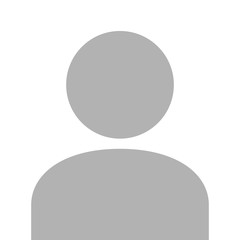 Saif
3 months ago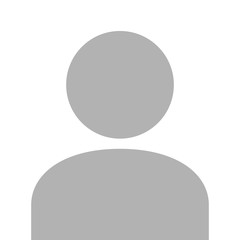 Saif
3 months ago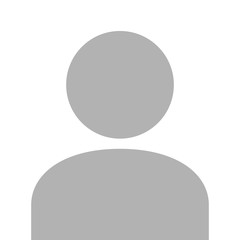 Saif
3 months ago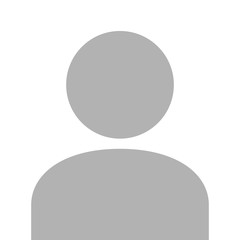 Saif
3 months ago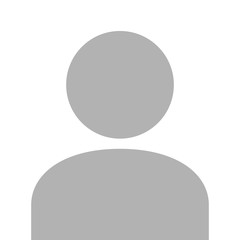 Saif
3 months ago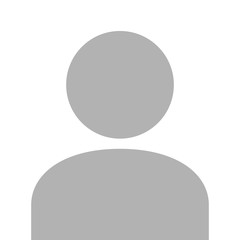 Saif
3 months ago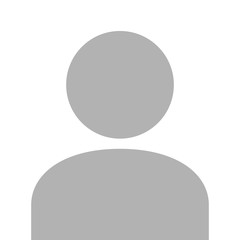 Saif
3 months ago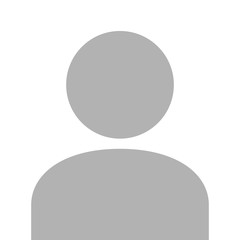 Saif
3 months ago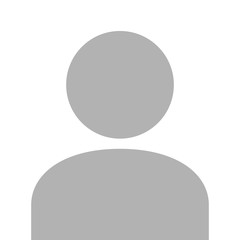 Saif
3 months ago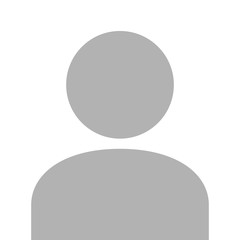 Saif
3 months ago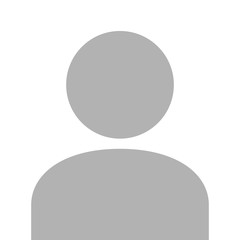 Saif
3 months ago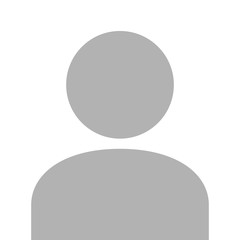 Saif
3 months ago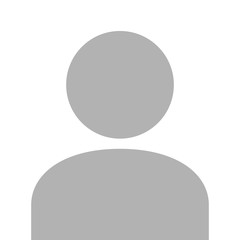 Saif
3 months ago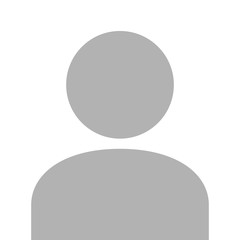 Saif
3 months ago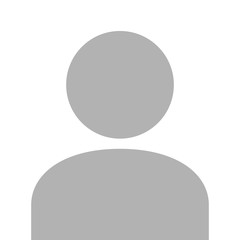 Saif
3 months ago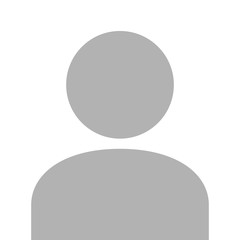 Saif
3 months ago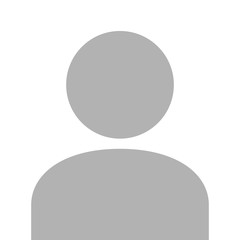 Saif
3 months ago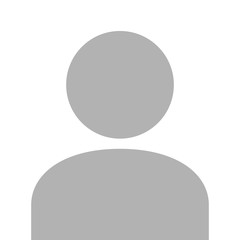 Saif
3 months ago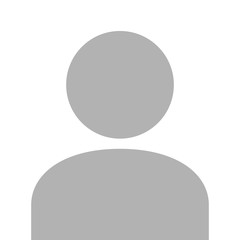 Saif
3 months ago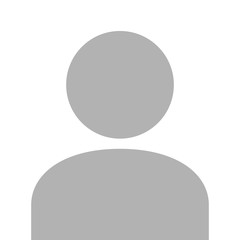 Saif
3 months ago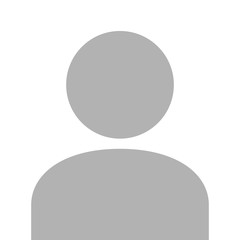 Saif
3 months ago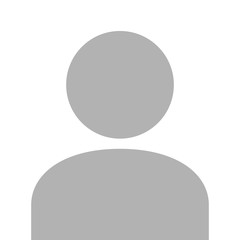 Saif
3 months ago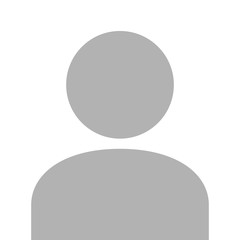 Saif
3 months ago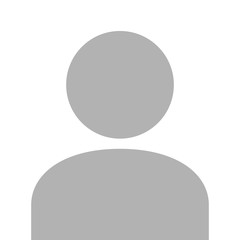 Saif
3 months ago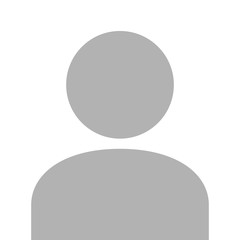 Saif
3 months ago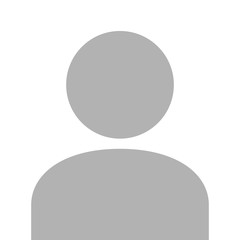 Saif
3 months ago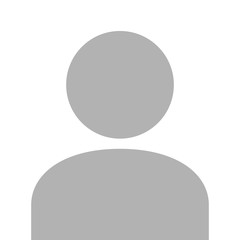 Saif
3 months ago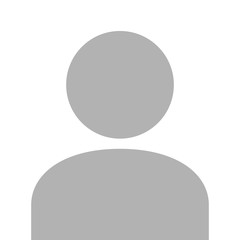 Saif
3 months ago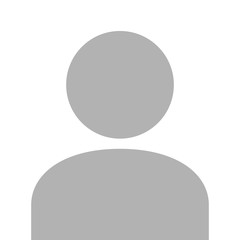 Saif
3 months ago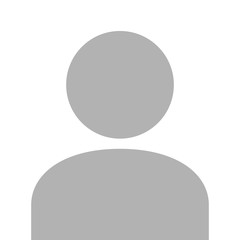 Saif
3 months ago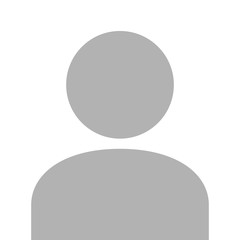 Saif
3 months ago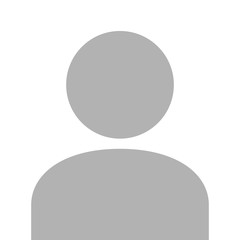 Saif
3 months ago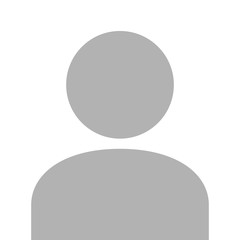 Saif
3 months ago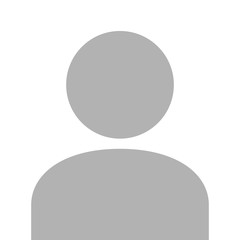 Saif
3 months ago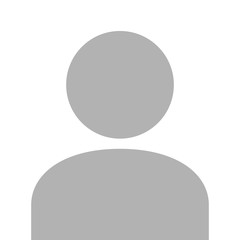 Saif
3 months ago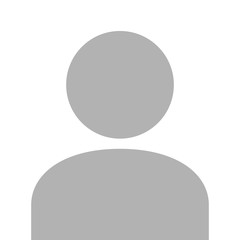 Saif
3 months ago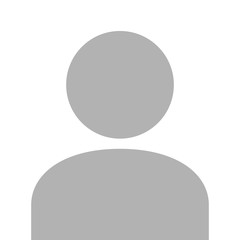 Saif
3 months ago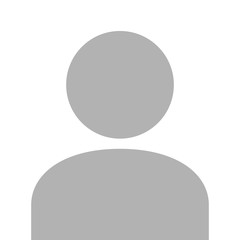 Saif
3 months ago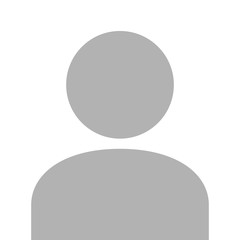 Saif
3 months ago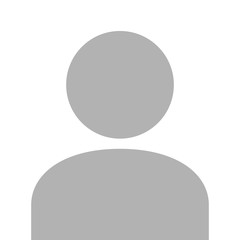 Saif
3 months ago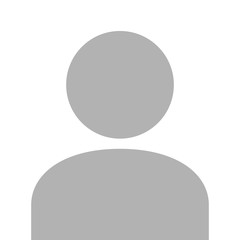 Saif
3 months ago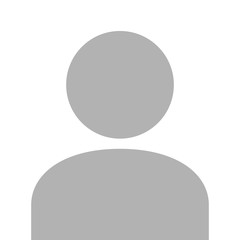 Saif
3 months ago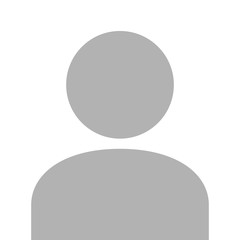 Saif
3 months ago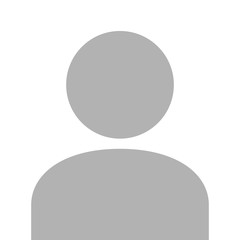 Saif
3 months ago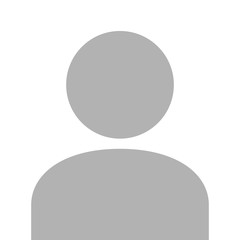 Saif
3 months ago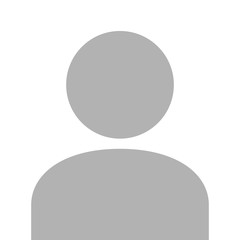 Saif
3 months ago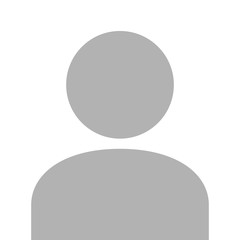 Saif
3 months ago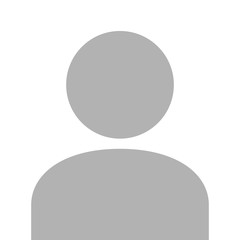 Saif
3 months ago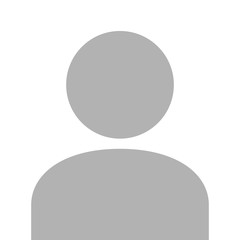 Saif
3 months ago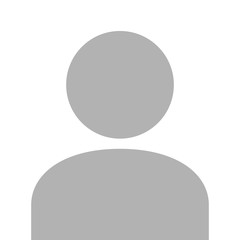 Saif
3 months ago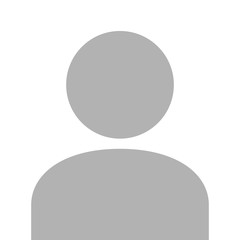 Saif
3 months ago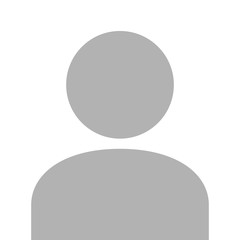 Saif
3 months ago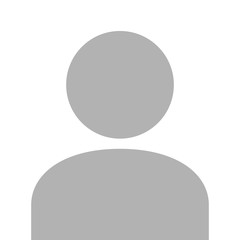 Saif
3 months ago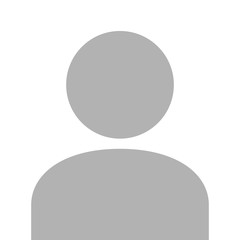 Saif
3 months ago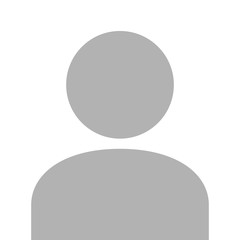 Saif
3 months ago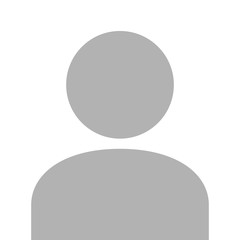 Saif
3 months ago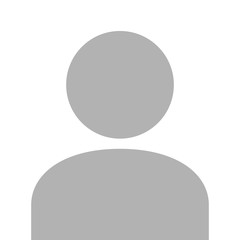 Saif
3 months ago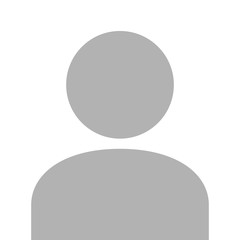 Saif
3 months ago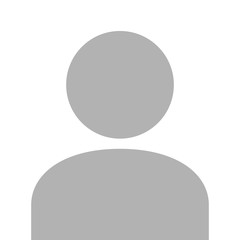 Saif
3 months ago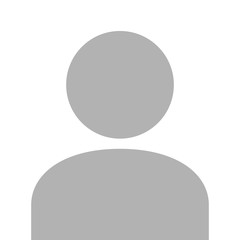 Saif
3 months ago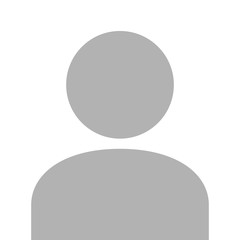 Saif
3 months ago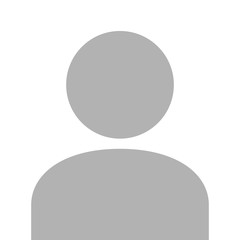 Saif
3 months ago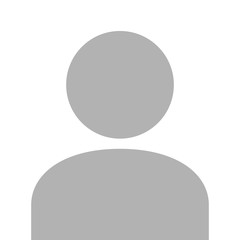 Saif
3 months ago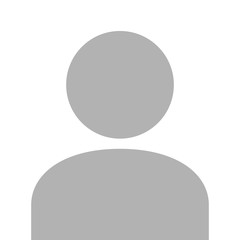 Saif
3 months ago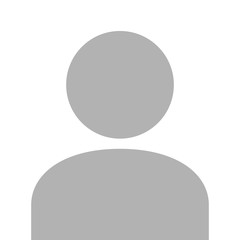 Saif
3 months ago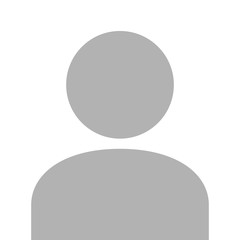 Saif
3 months ago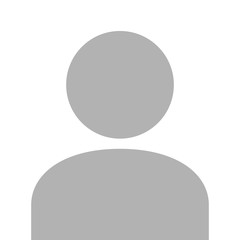 Saif
3 months ago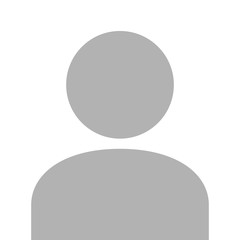 Saif
3 months ago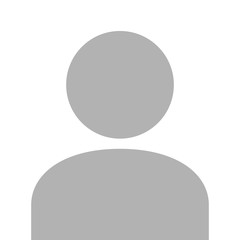 Saif
3 months ago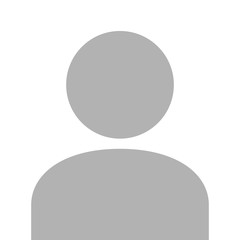 Saif
3 months ago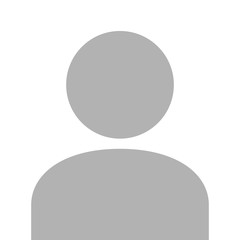 Saif
3 months ago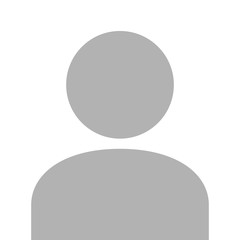 Saif
3 months ago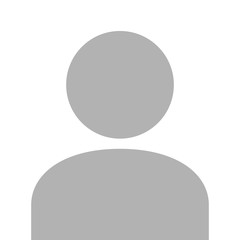 Saif
3 months ago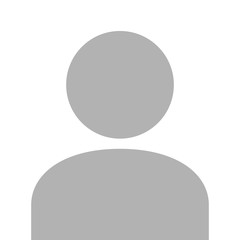 Saif
3 months ago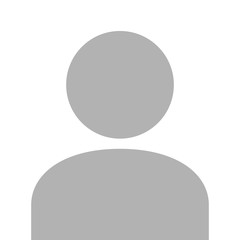 Saif
3 months ago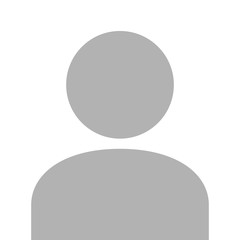 Saif
3 months ago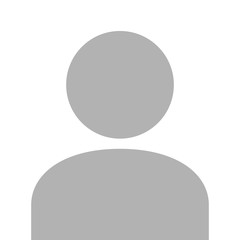 Saif
3 months ago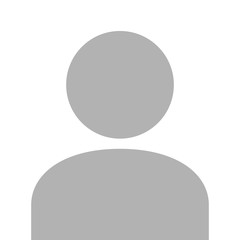 Saif
3 months ago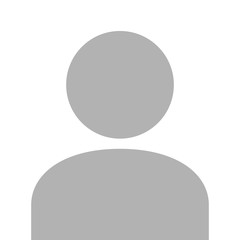 Saif
3 months ago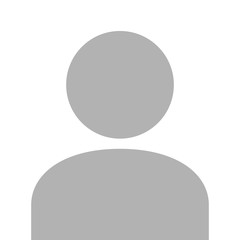 Saif
3 months ago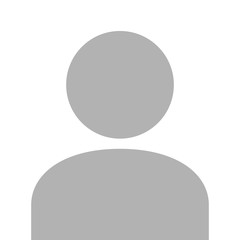 Saif
3 months ago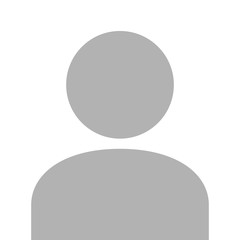 Saif
3 months ago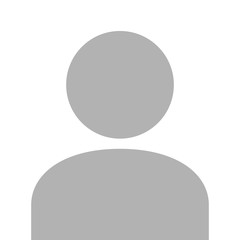 Saif
3 months ago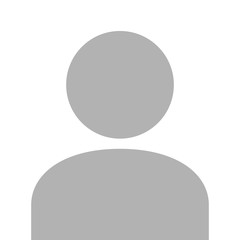 Saif
3 months ago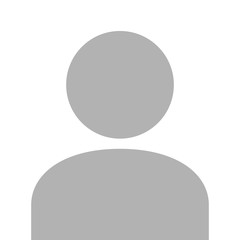 Saif
3 months ago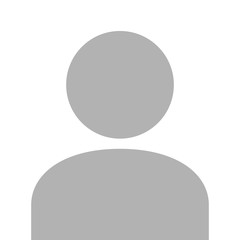 Saif
3 months ago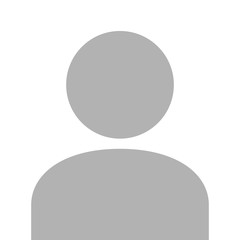 Saif
3 months ago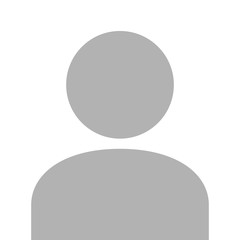 Saif
3 months ago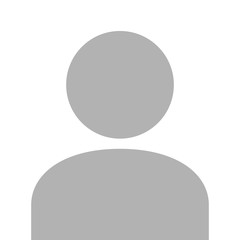 Saif
3 months ago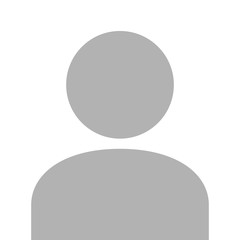 Saif
3 months ago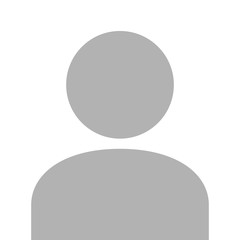 Saif
3 months ago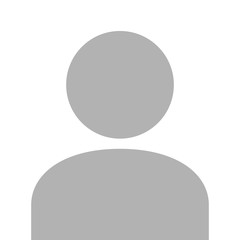 Saif
3 months ago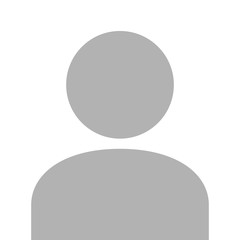 Saif
3 months ago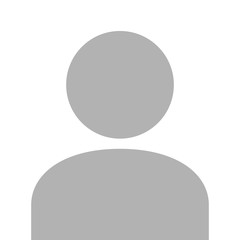 Saif
3 months ago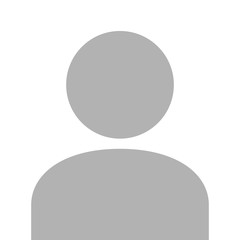 Saif
3 months ago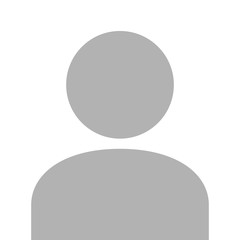 Saif
3 months ago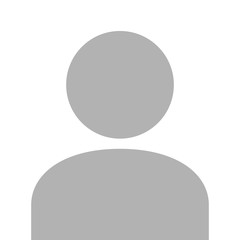 Saif
3 months ago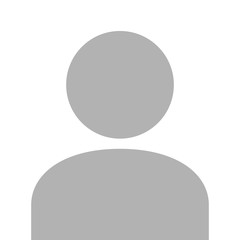 Saif
3 months ago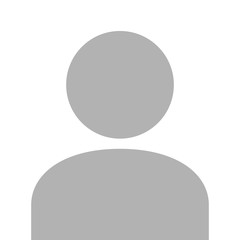 Saif
3 months ago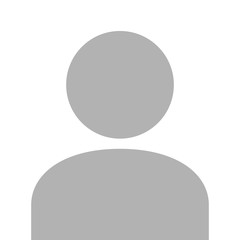 Saif
3 months ago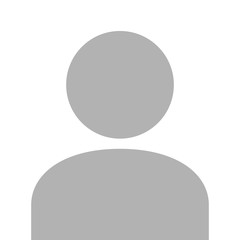 Saif
3 months ago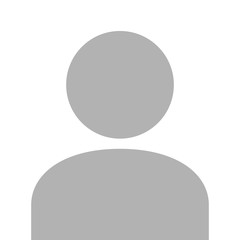 Saif
3 months ago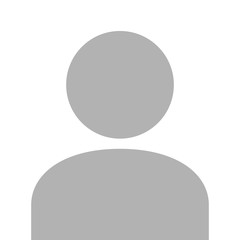 Saif
3 months ago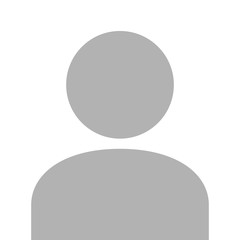 Saif
3 months ago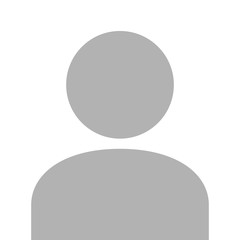 Saif
3 months ago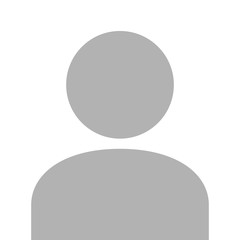 Saif
3 months ago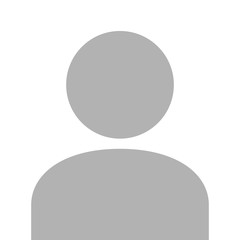 Saif
3 months ago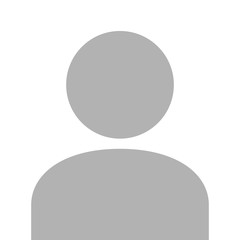 Saif
3 months ago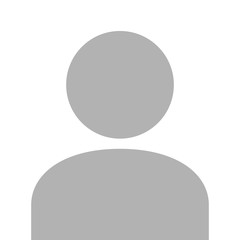 Saif
3 months ago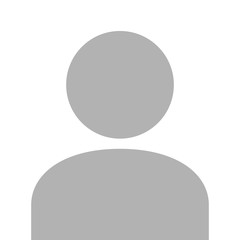 Saif
3 months ago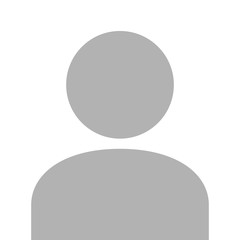 Saif
3 months ago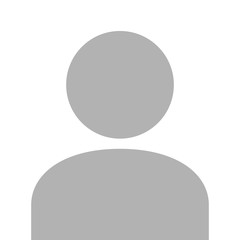 Saif
3 months ago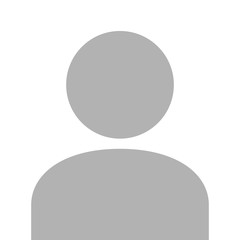 Saif
3 months ago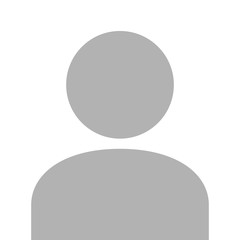 Saif
3 months ago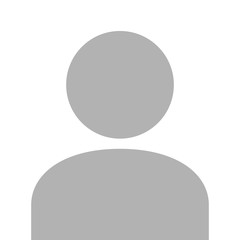 Saif
3 months ago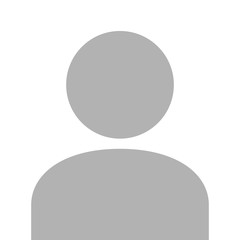 Saif
3 months ago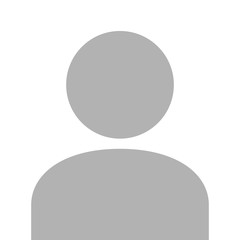 Saif
3 months ago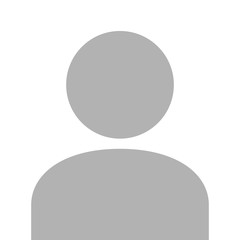 Saif
3 months ago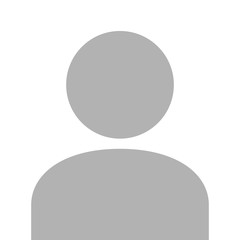 Saif
3 months ago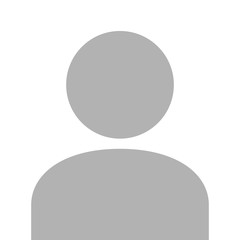 Saif
3 months ago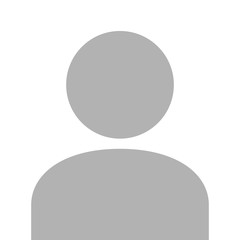 Saif
3 months ago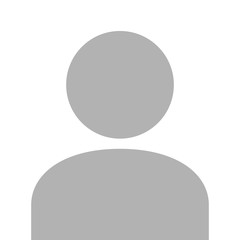 Saif
3 months ago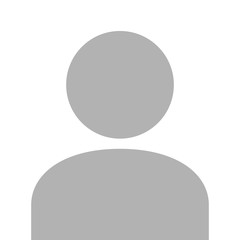 Saif
3 months ago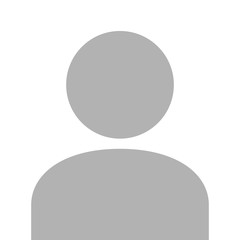 Saif
3 months ago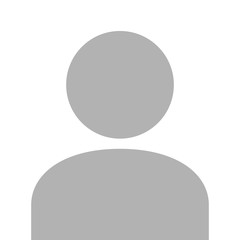 Saif
3 months ago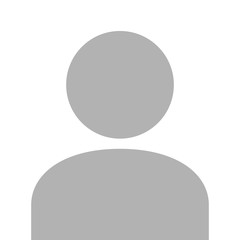 Saif
3 months ago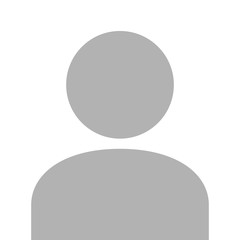 Saif
3 months ago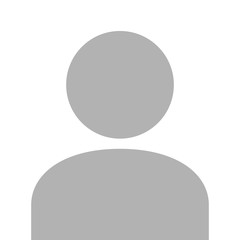 Saif
3 months ago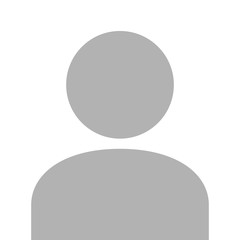 Saif
3 months ago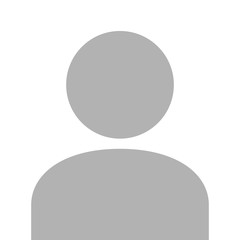 Saif
3 months ago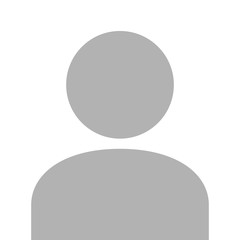 Saif
3 months ago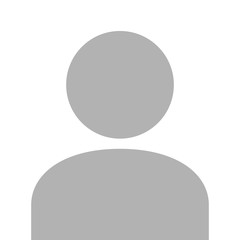 Saif
3 months ago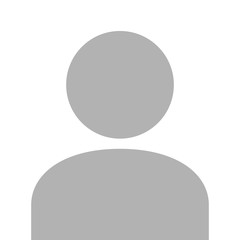 Saif
3 months ago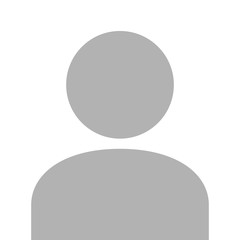 Saif
3 months ago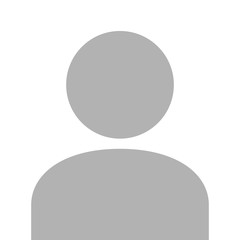 Saif
3 months ago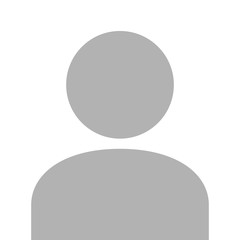 Saif
3 months ago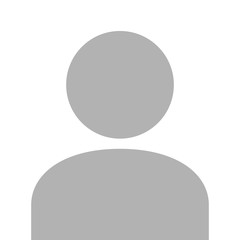 Saif
3 months ago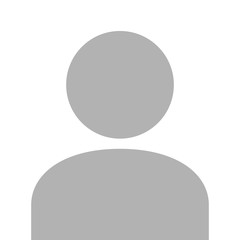 Saif
3 months ago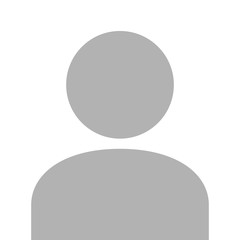 Saif
3 months ago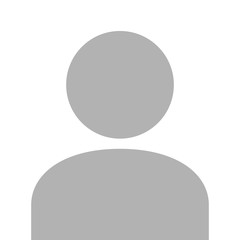 Saif
3 months ago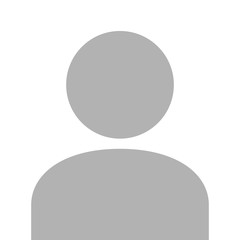 Saif
3 months ago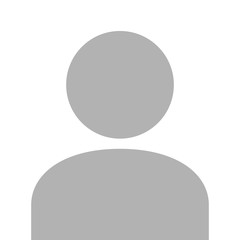 Saif
3 months ago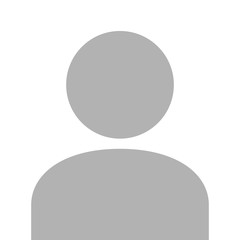 Saif
3 months ago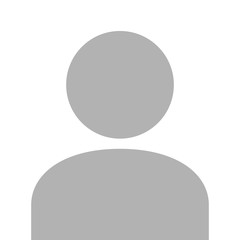 Saif
3 months ago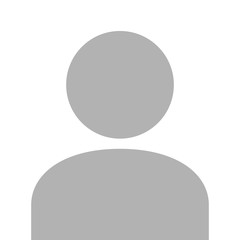 Saif
3 months ago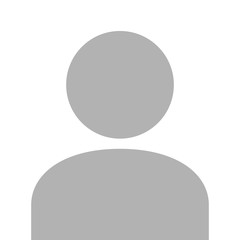 Saif
3 months ago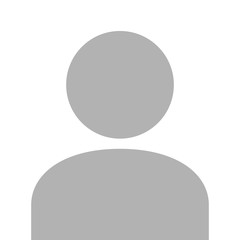 Saif
3 months ago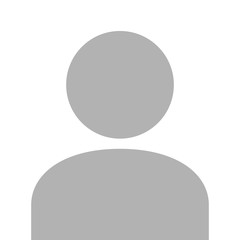 Saif
3 months ago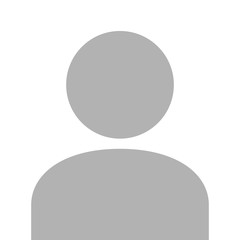 Saif
3 months ago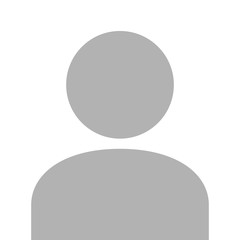 Saif
3 months ago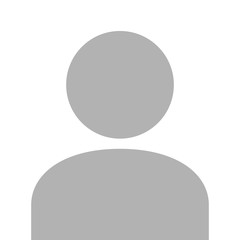 Saif
3 months ago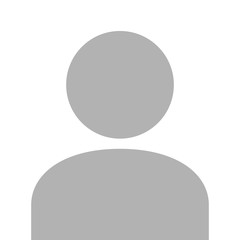 Saif
3 months ago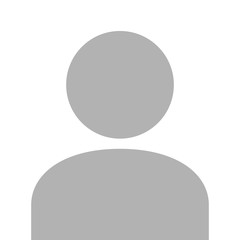 Saif
3 months ago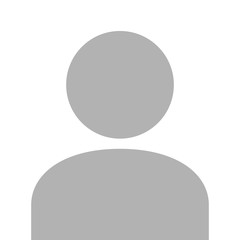 Saif
3 months ago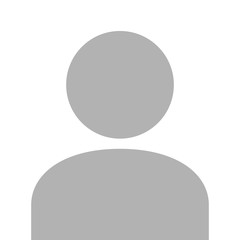 Saif
3 months ago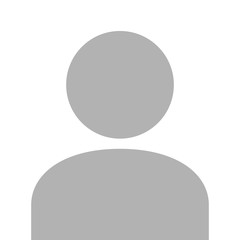 Saif
3 months ago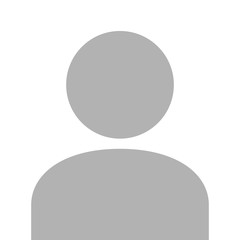 Saif
3 months ago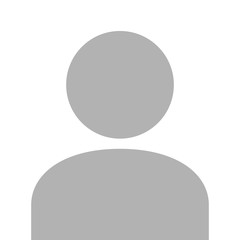 Saif
3 months ago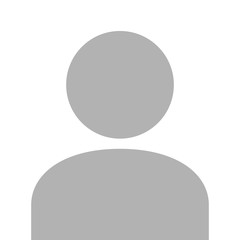 Saif
3 months ago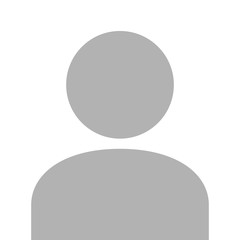 Saif
3 months ago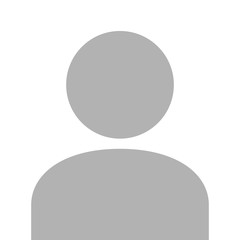 Saif
3 months ago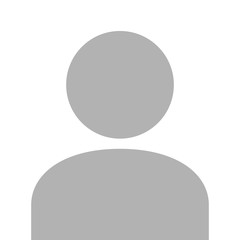 Saif
3 months ago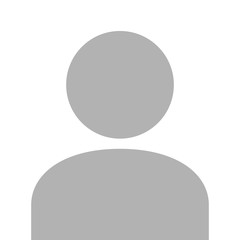 Saif
3 months ago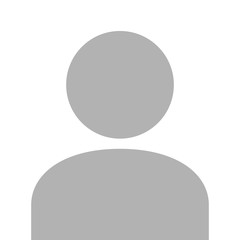 Saif
3 months ago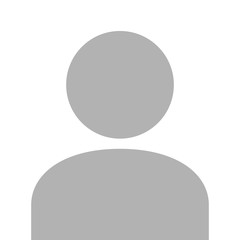 Saif
3 months ago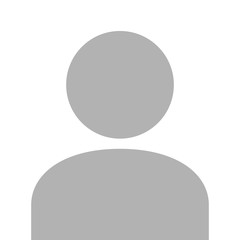 Saif
3 months ago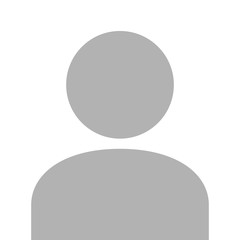 Saif
3 months ago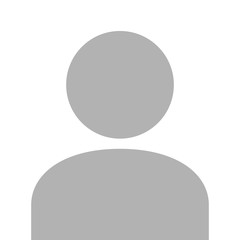 Saif
3 months ago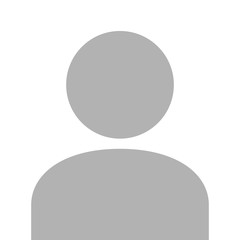 Saif
3 months ago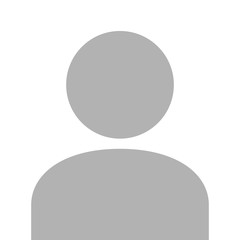 Saif
3 months ago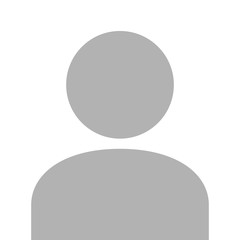 Saif
3 months ago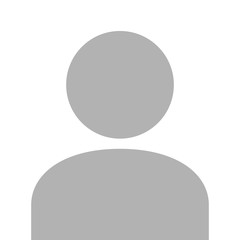 Saif
3 months ago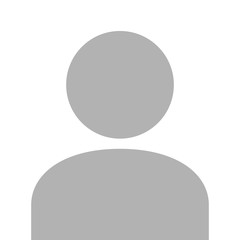 Saif
3 months ago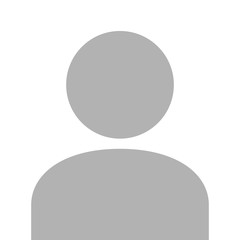 Saif
3 months ago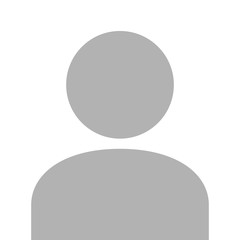 Saif
3 months ago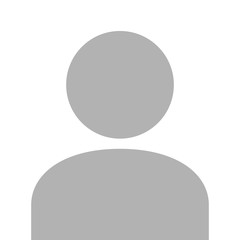 Saif
3 months ago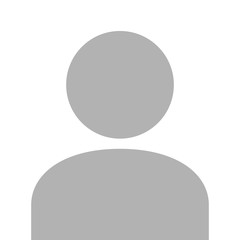 Saif
3 months ago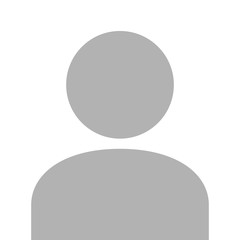 Saif
3 months ago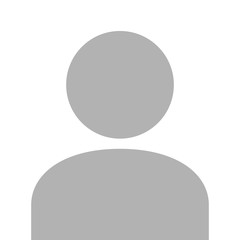 Saif
3 months ago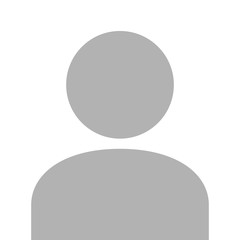 Saif
3 months ago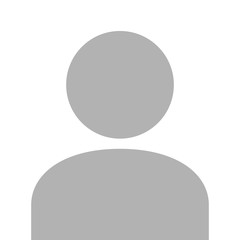 Saif
3 months ago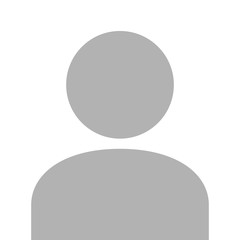 Saif
3 months ago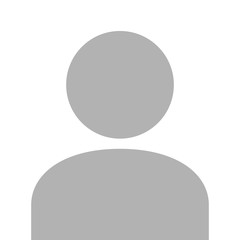 Saif
3 months ago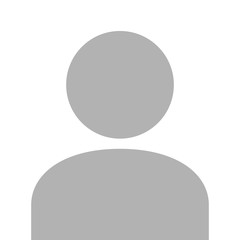 Saif
3 months ago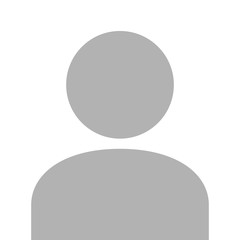 Saif
3 months ago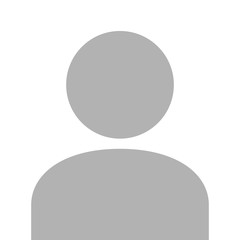 Saif
3 months ago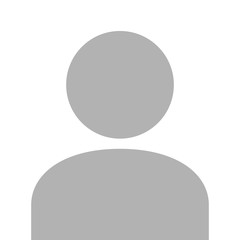 Saif
3 months ago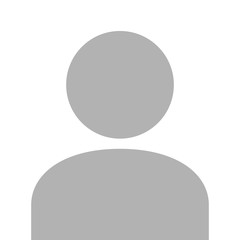 Saif
3 months ago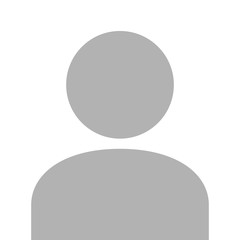 Saif
3 months ago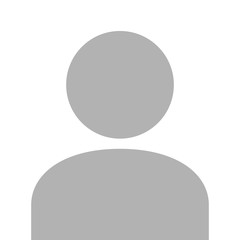 Saif
3 months ago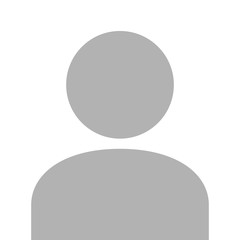 Saif
3 months ago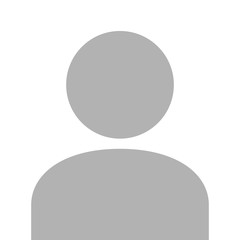 Saif
3 months ago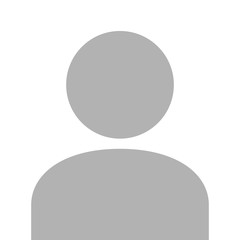 Saif
3 months ago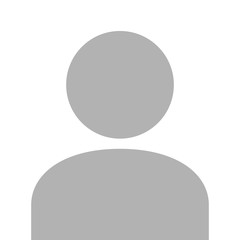 Saif
3 months ago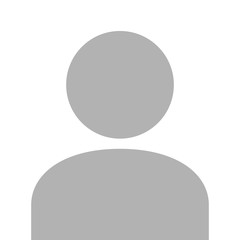 Saif
3 months ago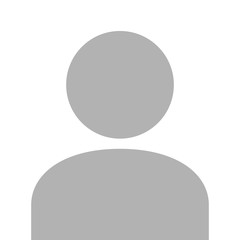 Saif
3 months ago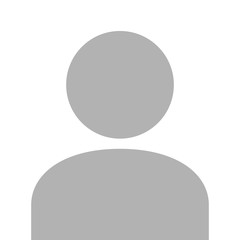 Saif
3 months ago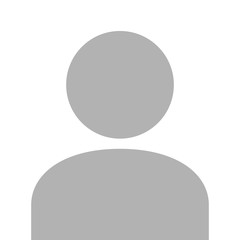 Saif
3 months ago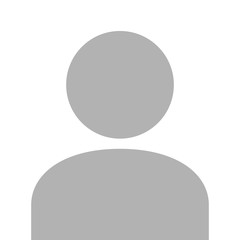 Saif
3 months ago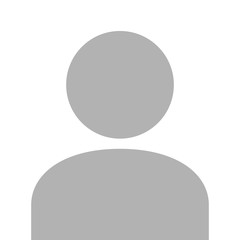 Saif
3 months ago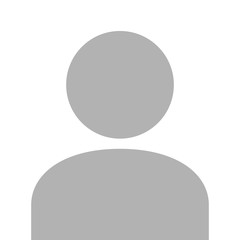 Saif
3 months ago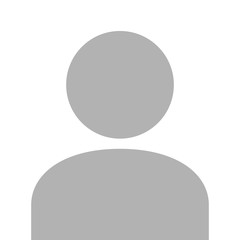 Saif
3 months ago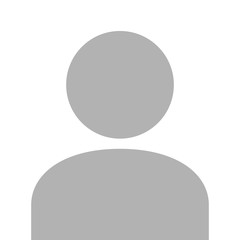 Saif
3 months ago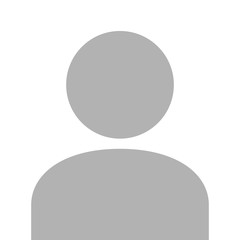 Saif
3 months ago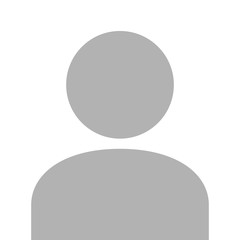 Saif
3 months ago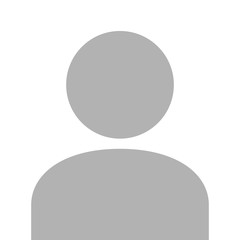 Saif
3 months ago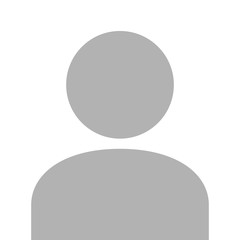 Saif
3 months ago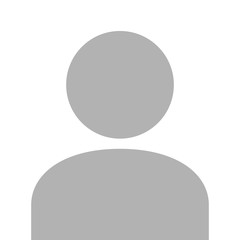 Saif
3 months ago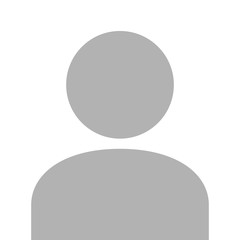 Saif
3 months ago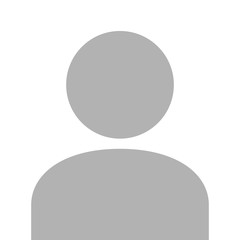 Saif
3 months ago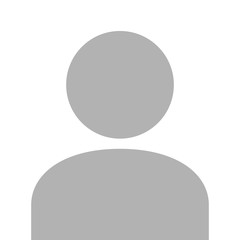 Saif
3 months ago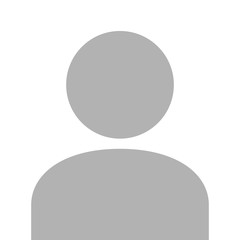 Saif
3 months ago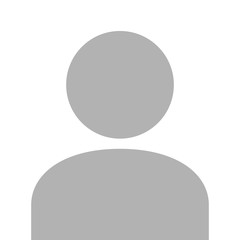 Saif
3 months ago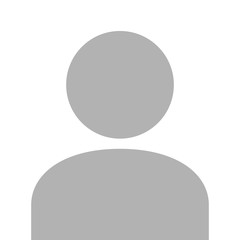 Saif
3 months ago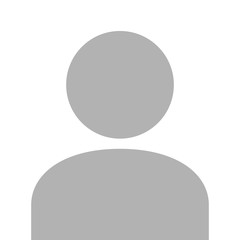 Saif
3 months ago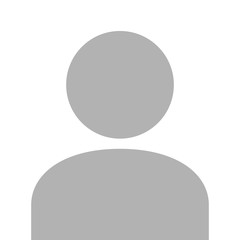 Saif
3 months ago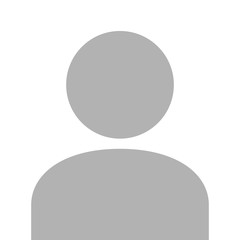 Saif
3 months ago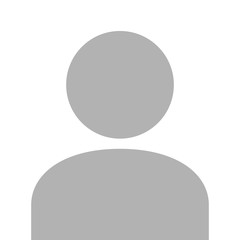 Saif
3 months ago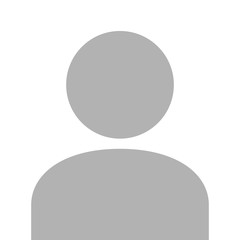 Saif
3 months ago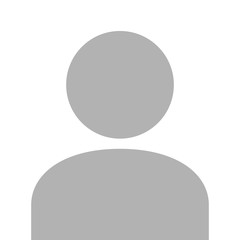 Saif
3 months ago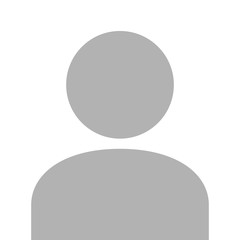 Saif
3 months ago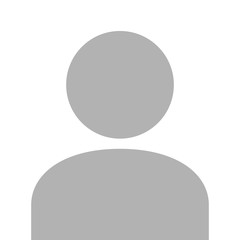 Saif
3 months ago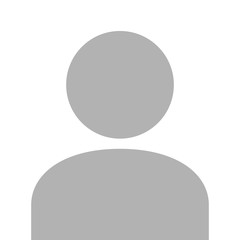 Saif
3 months ago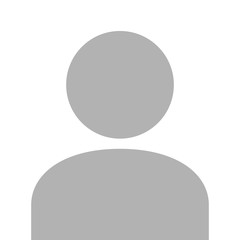 Saif
3 months ago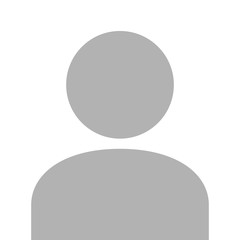 Saif
3 months ago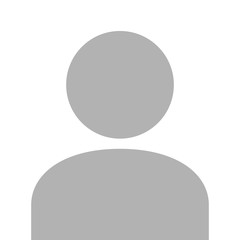 Saif
3 months ago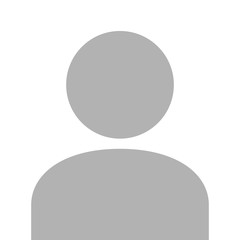 Saif
3 months ago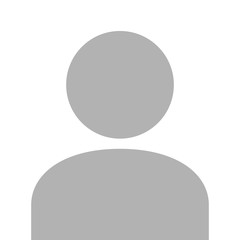 Saif
3 months ago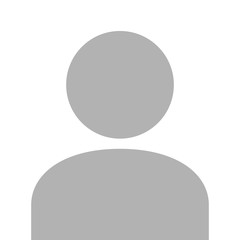 Saif
3 months ago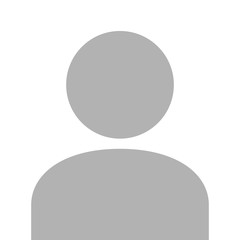 Saif
3 months ago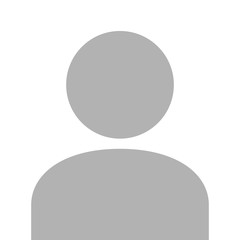 Saif
3 months ago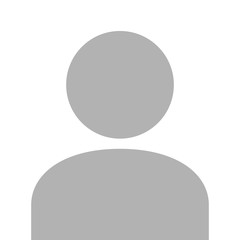 Saif
3 months ago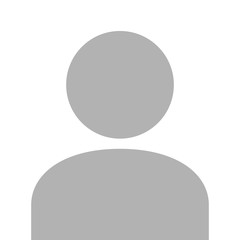 Saif
3 months ago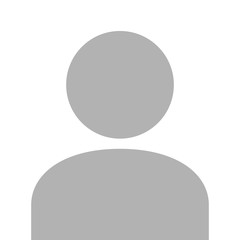 Saif
3 months ago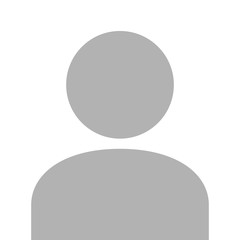 Saif
3 months ago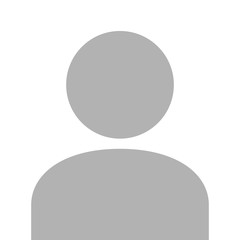 Saif
3 months ago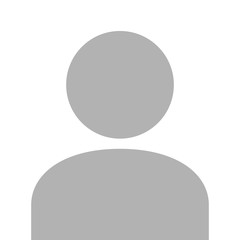 Saif
3 months ago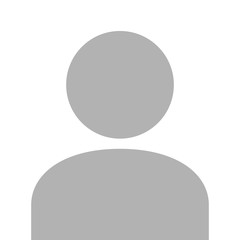 Saif
3 months ago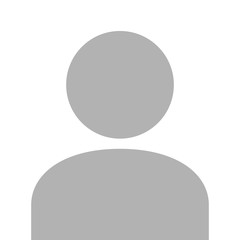 Saif
3 months ago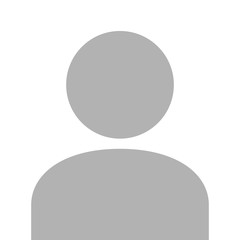 Saif
3 months ago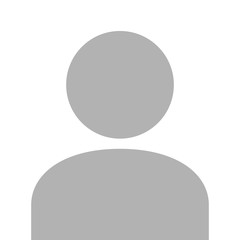 Saif
3 months ago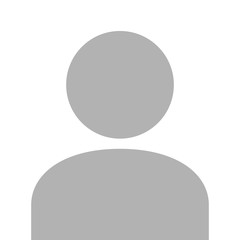 Saif
3 months ago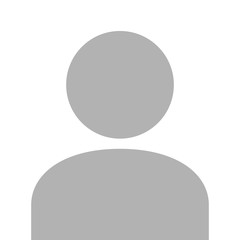 Saif
3 months ago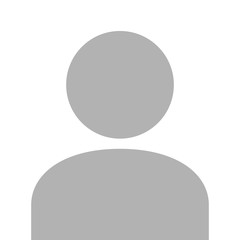 Saif
3 months ago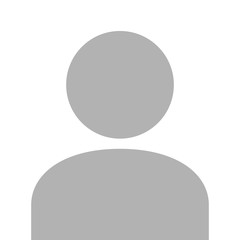 Saif
3 months ago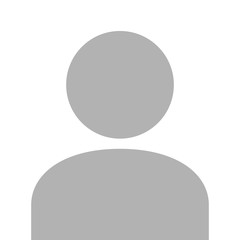 Saif
3 months ago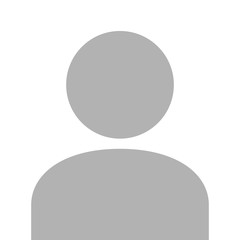 Saif
3 months ago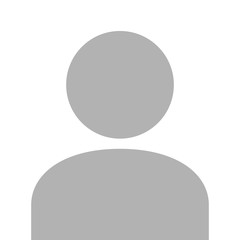 Saif
3 months ago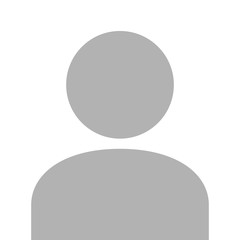 Saif
3 months ago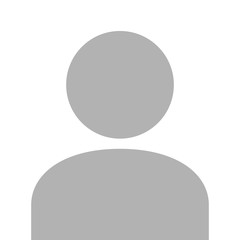 Saif
3 months ago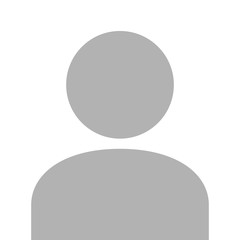 Saif
3 months ago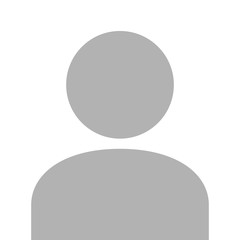 Saif
3 months ago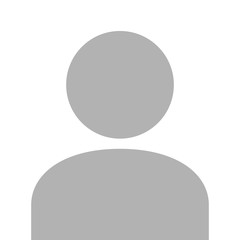 Saif
3 months ago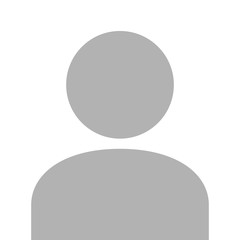 Saif
3 months ago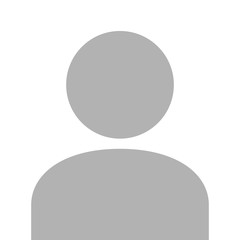 Saif
3 months ago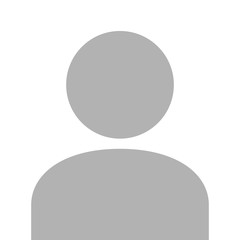 Saif
3 months ago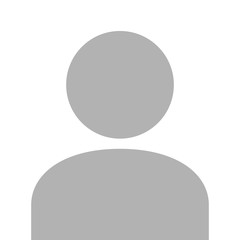 Saif
3 months ago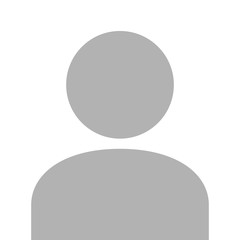 Saif
3 months ago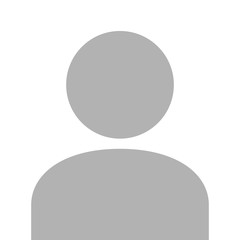 Saif
3 months ago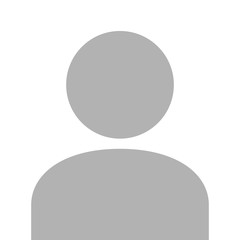 Saif
3 months ago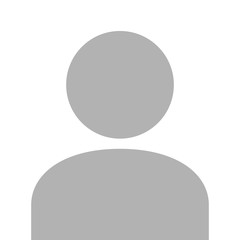 Saif
3 months ago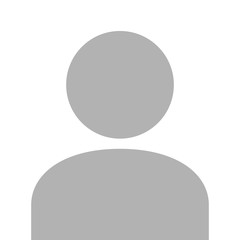 Saif
3 months ago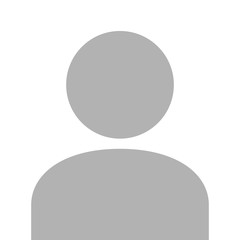 Saif
3 months ago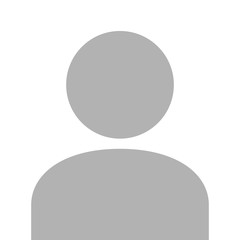 Saif
3 months ago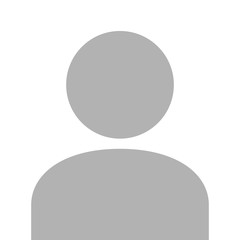 Saif
3 months ago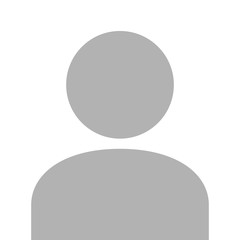 Saif
3 months ago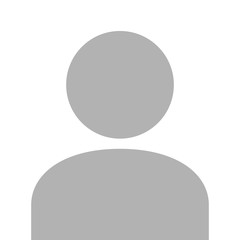 Saif
3 months ago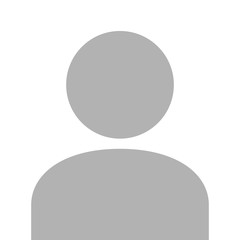 Saif
3 months ago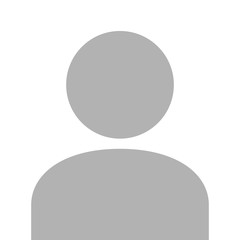 Saif
3 months ago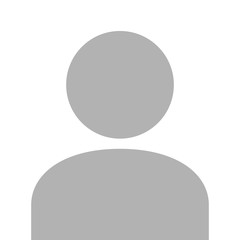 Saif
3 months ago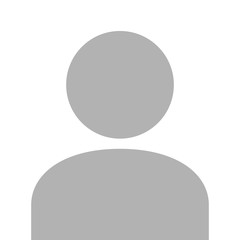 Saif
3 months ago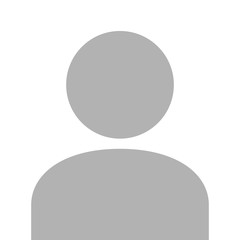 Saif
3 months ago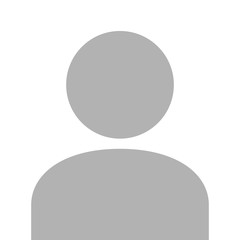 Saif
3 months ago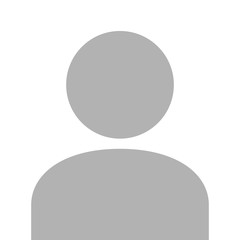 Saif
3 months ago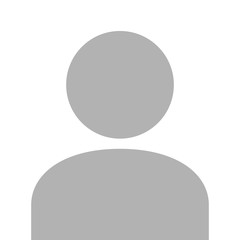 Saif
3 months ago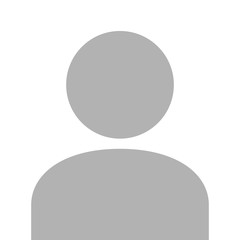 Saif
3 months ago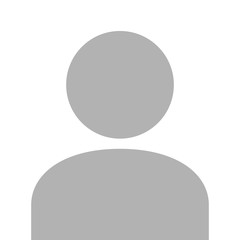 Saif
3 months ago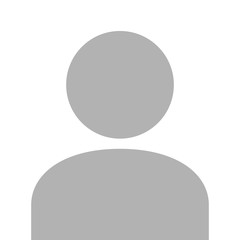 Saif
3 months ago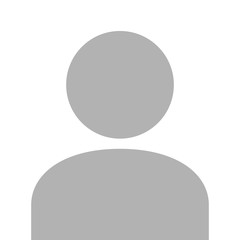 Saif
3 months ago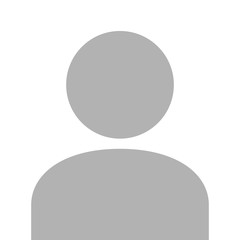 Saif
3 months ago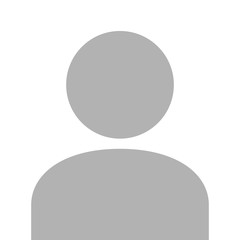 Saif
3 months ago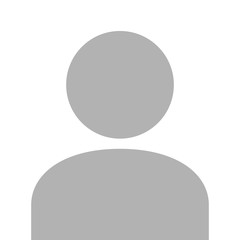 Saif
3 months ago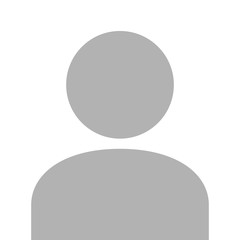 Saif
3 months ago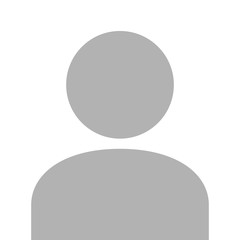 Saif
3 months ago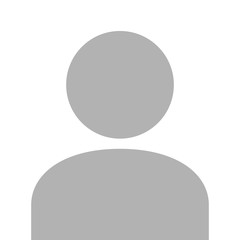 Saif
3 months ago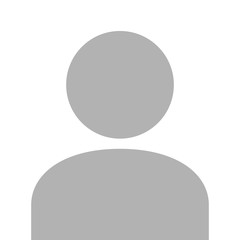 Saif
3 months ago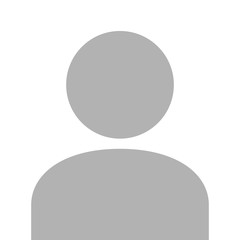 Saif
3 months ago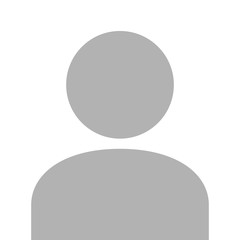 Saif
3 months ago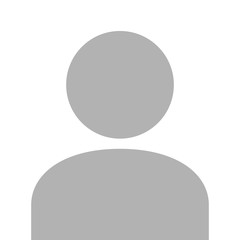 Saif
3 months ago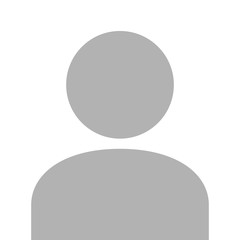 Saif
3 months ago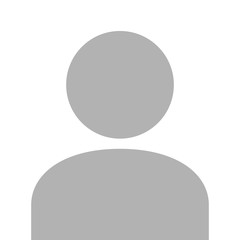 Saif
3 months ago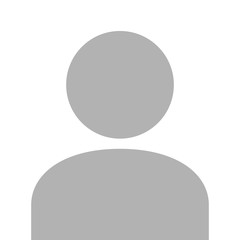 Saif
3 months ago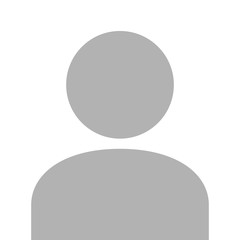 Saif
3 months ago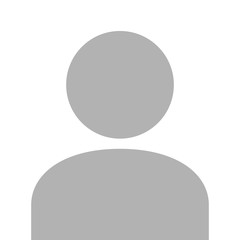 Saif
3 months ago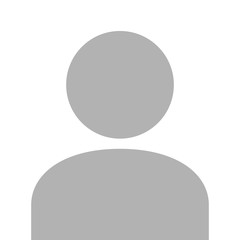 Saif
3 months ago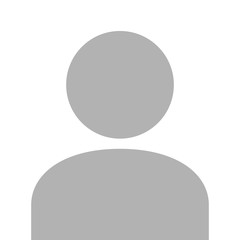 Saif
3 months ago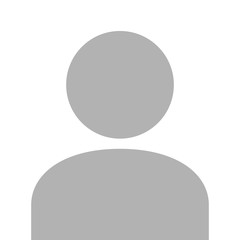 Saif
3 months ago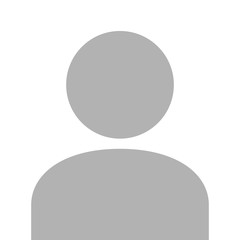 Saif
3 months ago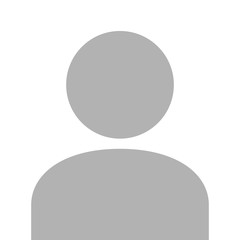 Saif
3 months ago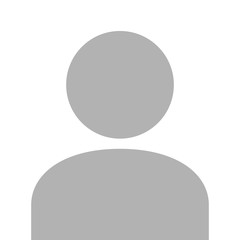 Saif
3 months ago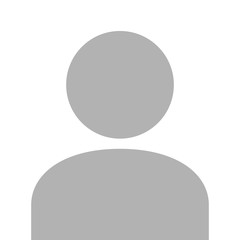 Saif
3 months ago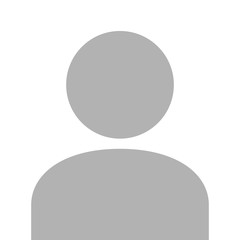 Saif
3 months ago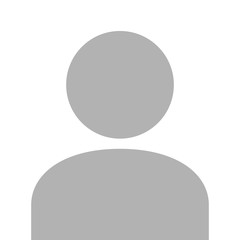 Saif
3 months ago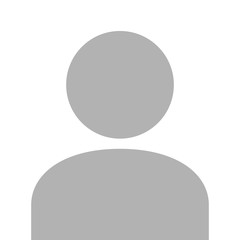 Saif
3 months ago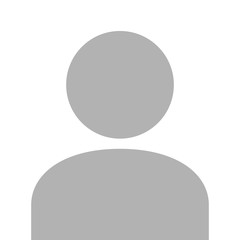 Saif
3 months ago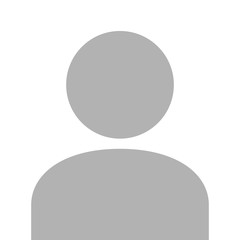 Saif
3 months ago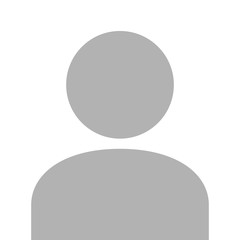 Saif
3 months ago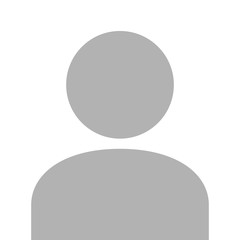 Saif
3 months ago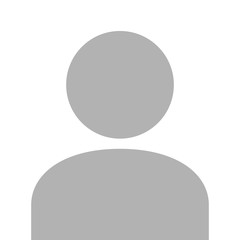 Saif
3 months ago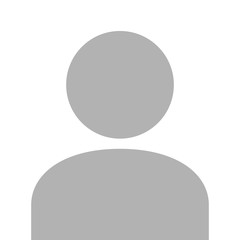 Saif
3 months ago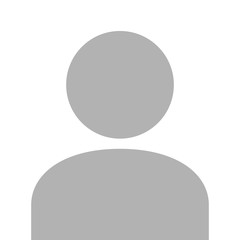 Saif
3 months ago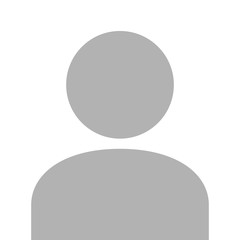 Saif
3 months ago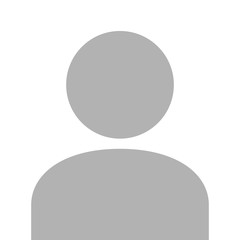 Saif
3 months ago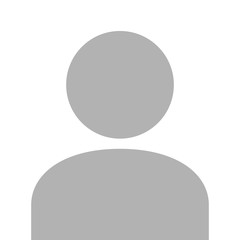 Saif
3 months ago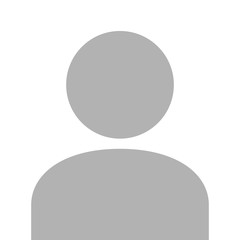 Saif
3 months ago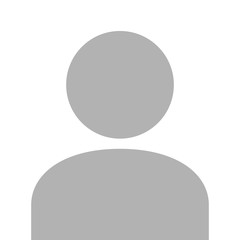 Saif
3 months ago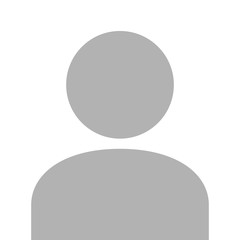 Saif
3 months ago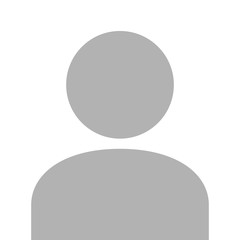 Saif
3 months ago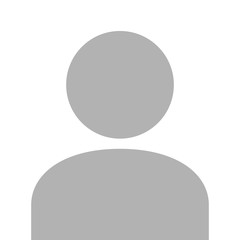 Saif
3 months ago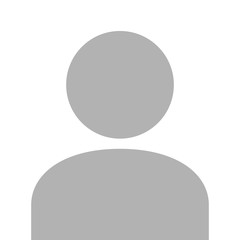 Saif
3 months ago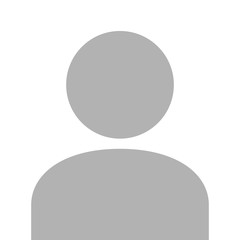 Saif
3 months ago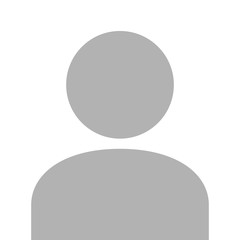 Saif
3 months ago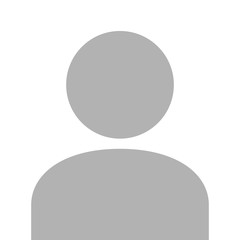 Saif
3 months ago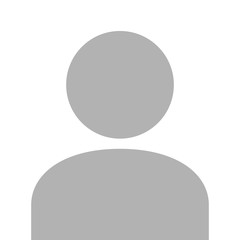 Saif
3 months ago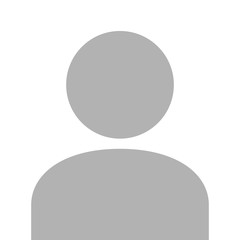 Saif
3 months ago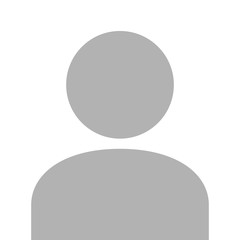 Saif
3 months ago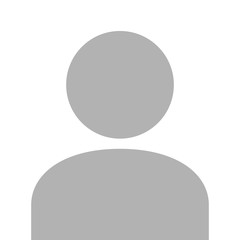 Saif
3 months ago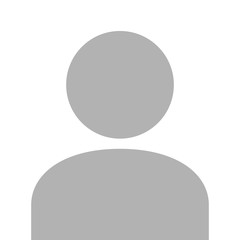 Saif
3 months ago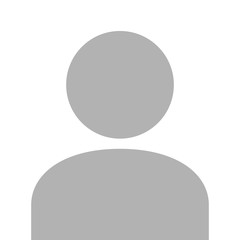 Saif
3 months ago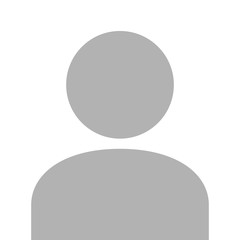 Saif
3 months ago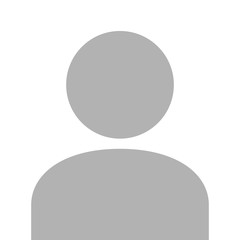 Saif
3 months ago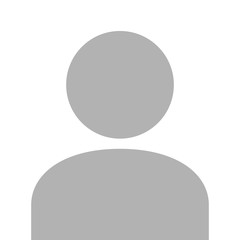 Saif
3 months ago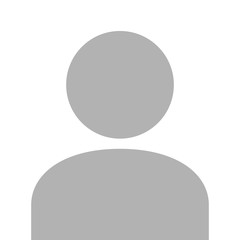 Saif
3 months ago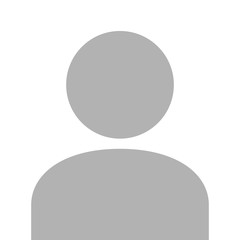 Saif
3 months ago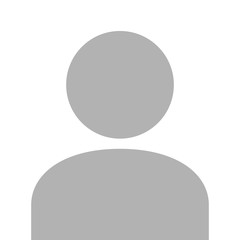 Saif
3 months ago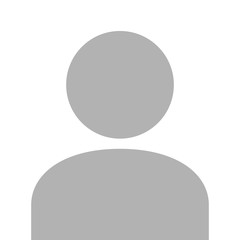 Saif
3 months ago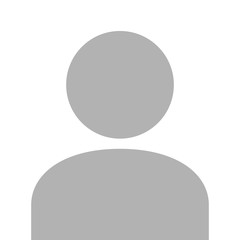 Saif
3 months ago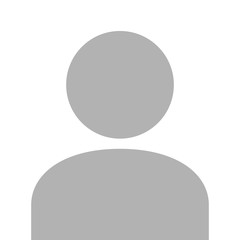 Saif
3 months ago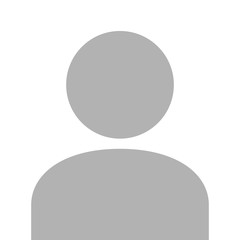 Saif
3 months ago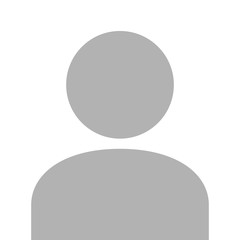 Saif
3 months ago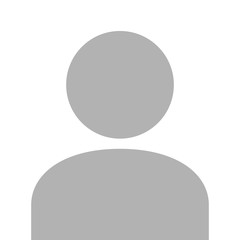 Saif
3 months ago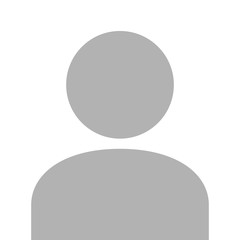 Saif
3 months ago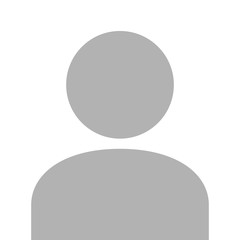 Saif
3 months ago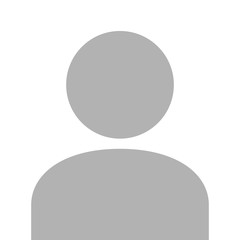 Saif
3 months ago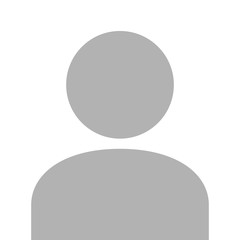 Saif
3 months ago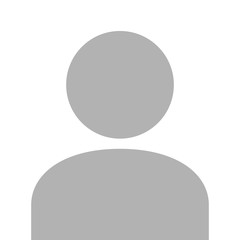 Saif
3 months ago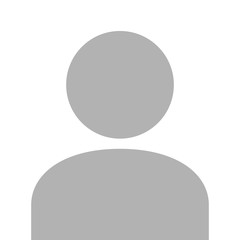 Saif
3 months ago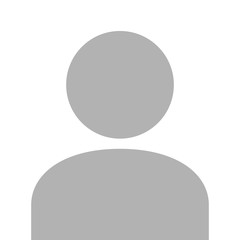 Saif
3 months ago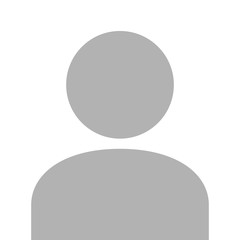 Saif
3 months ago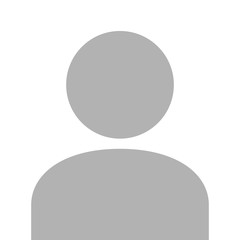 Saif
3 months ago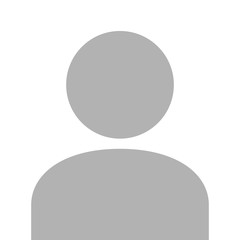 Saif
3 months ago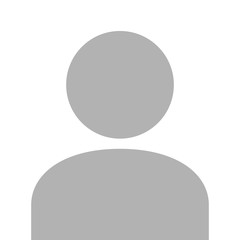 Saif
3 months ago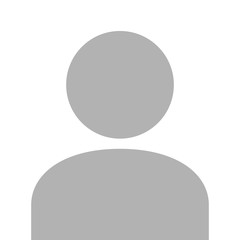 Saif
3 months ago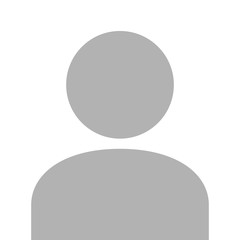 Saif
3 months ago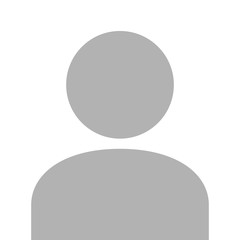 Saif
3 months ago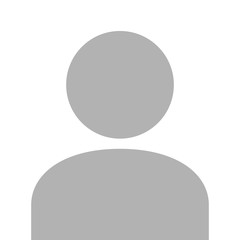 Saif
3 months ago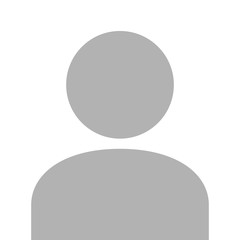 Saif
3 months ago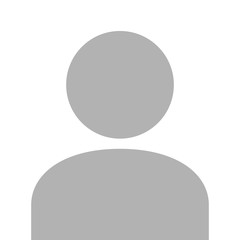 Saif
3 months ago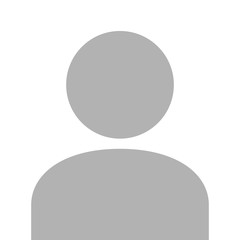 Saif
3 months ago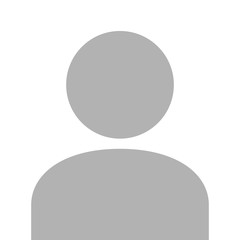 Saif
3 months ago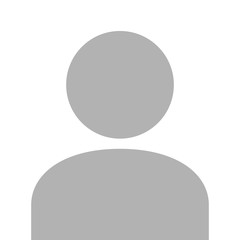 Saif
3 months ago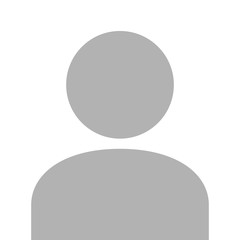 Saif
3 months ago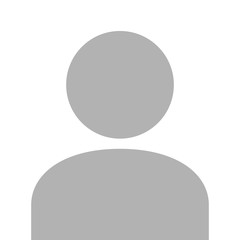 Saif
3 months ago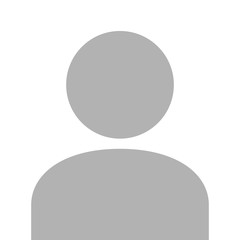 Saif
3 months ago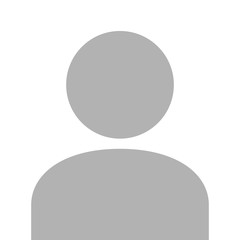 Saif
3 months ago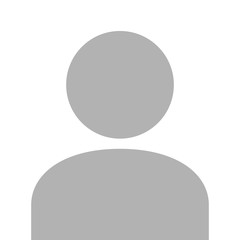 Saif
3 months ago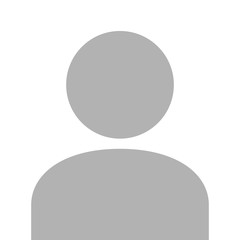 Saif
3 months ago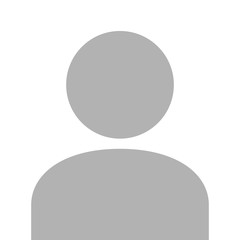 Saif
3 months ago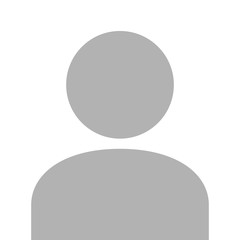 Saif
3 months ago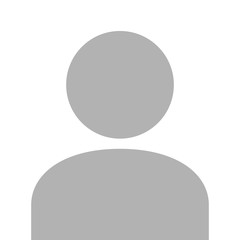 Saif
3 months ago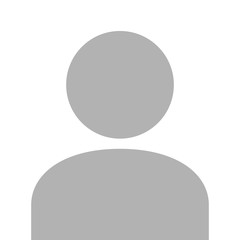 Saif
3 months ago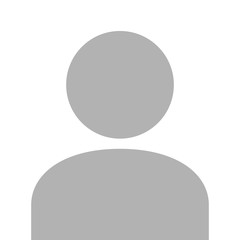 Saif
3 months ago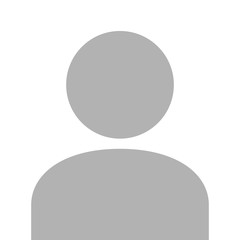 Saif
3 months ago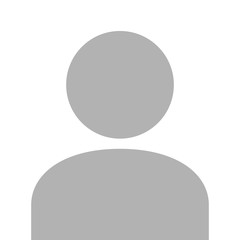 Saif
3 months ago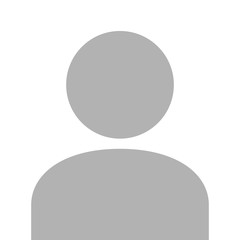 Saif
3 months ago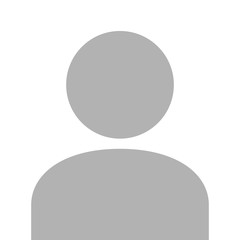 Saif
3 months ago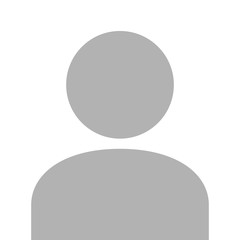 Saif
3 months ago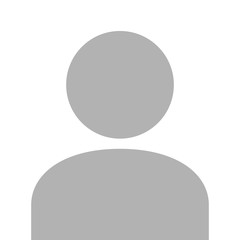 Saif
3 months ago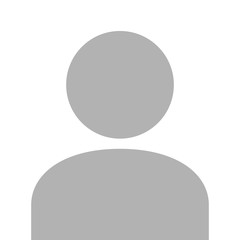 Saif
3 months ago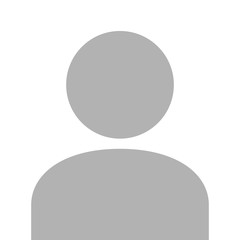 Saif
3 months ago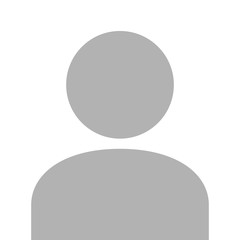 Saif
3 months ago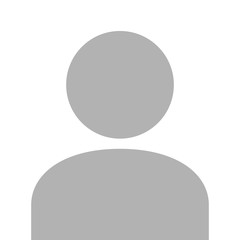 Saif
3 months ago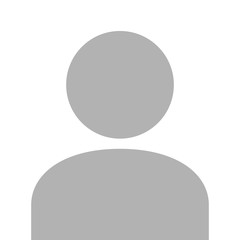 Saif
3 months ago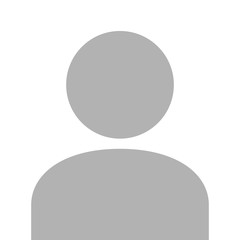 Saif
3 months ago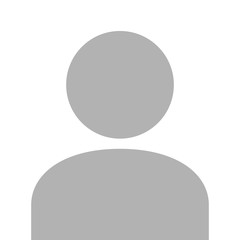 Saif
3 months ago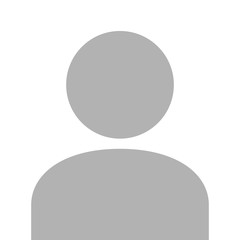 Saif
3 months ago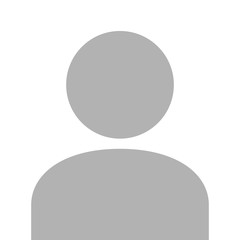 Saif
3 months ago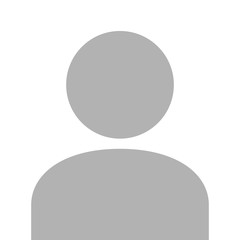 Saif
3 months ago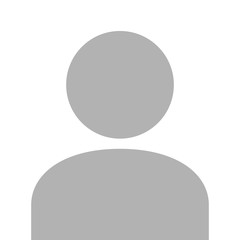 Saif
3 months ago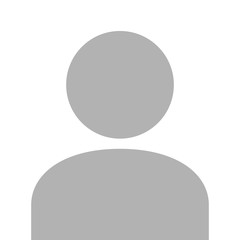 Saif
3 months ago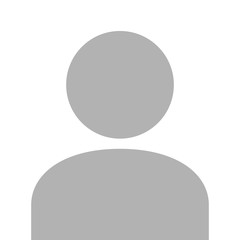 Saif
3 months ago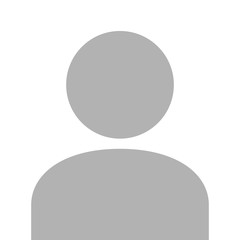 Saif
3 months ago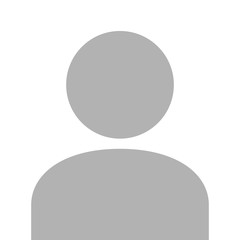 Saif
3 months ago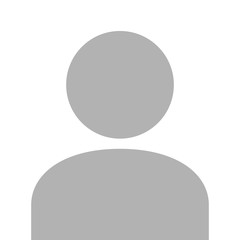 Saif
3 months ago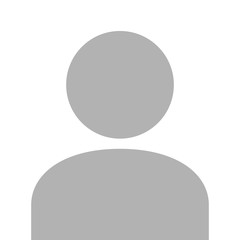 Saif
3 months ago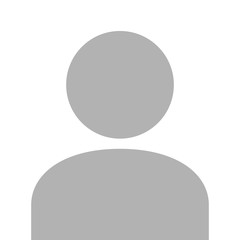 Saif
3 months ago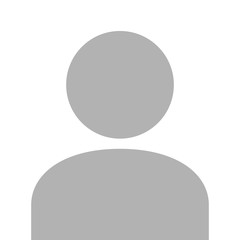 Saif
3 months ago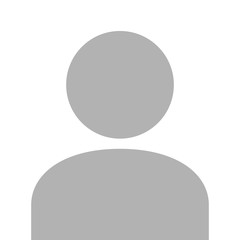 Saif
3 months ago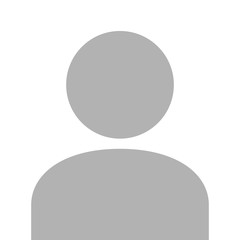 Saif
3 months ago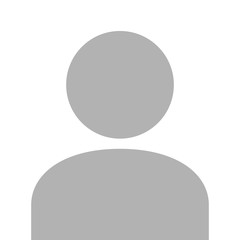 Saif
3 months ago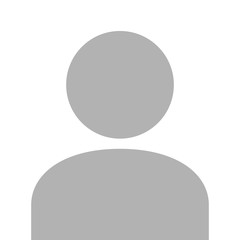 Saif
3 months ago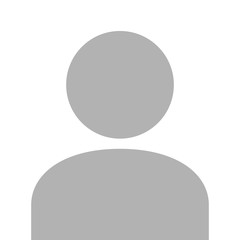 Saif
3 months ago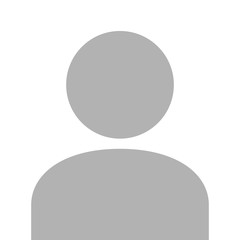 Saif
3 months ago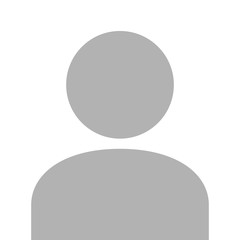 Saif
3 months ago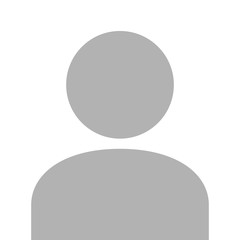 Saif
3 months ago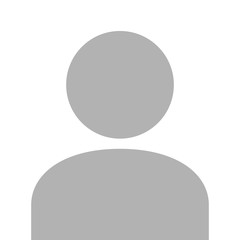 Saif
3 months ago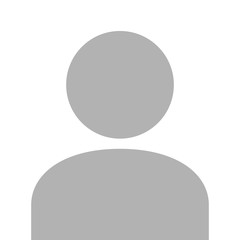 Saif
3 months ago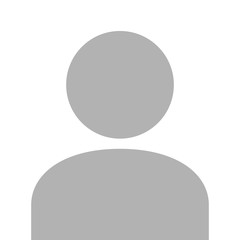 Saif
3 months ago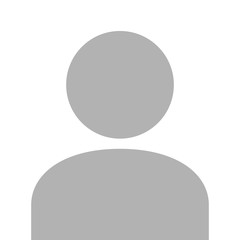 Saif
3 months ago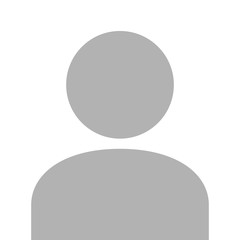 Saif
3 months ago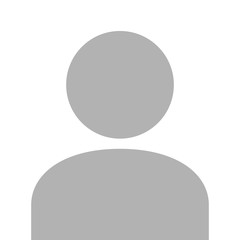 Saif
3 months ago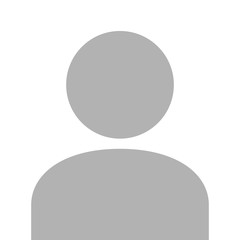 Saif
3 months ago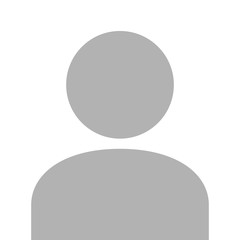 Saif
3 months ago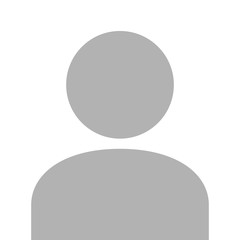 Saif
3 months ago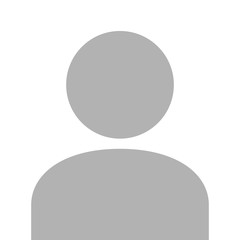 Saif
3 months ago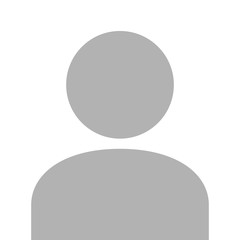 Saif
3 months ago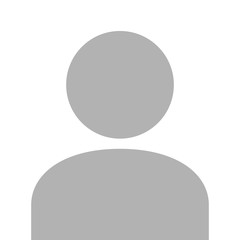 Saif
3 months ago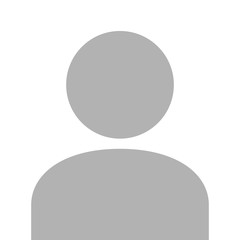 Saif
3 months ago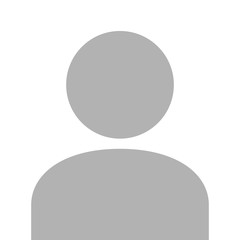 Saif
3 months ago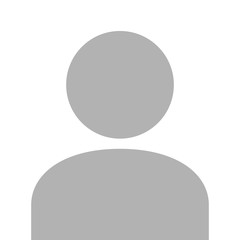 Saif
3 months ago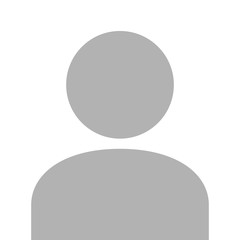 Saif
3 months ago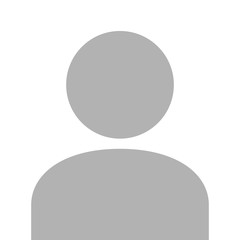 Saif
3 months ago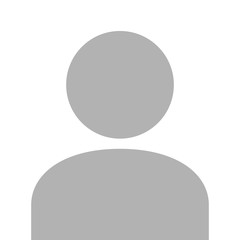 Saif
3 months ago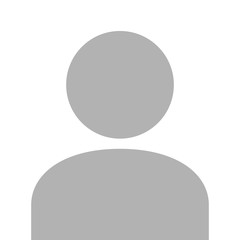 Saif
3 months ago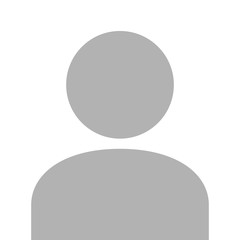 Saif
3 months ago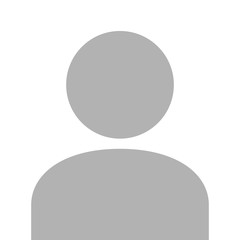 Saif
3 months ago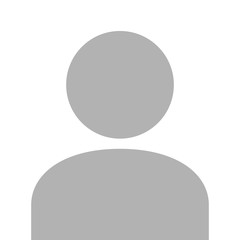 Saif
3 months ago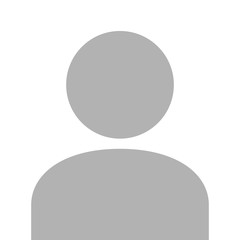 Saif
3 months ago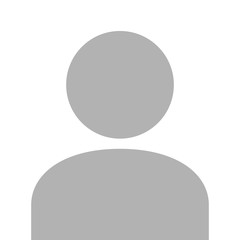 Saif
3 months ago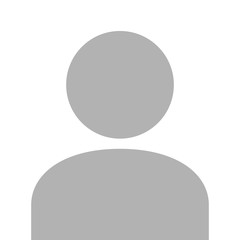 Saif
3 months ago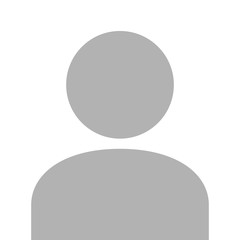 Saif
3 months ago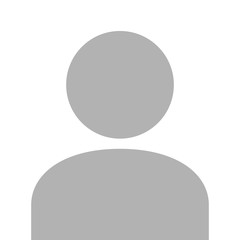 Saif
3 months ago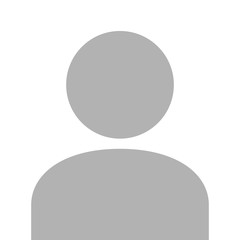 Saif
3 months ago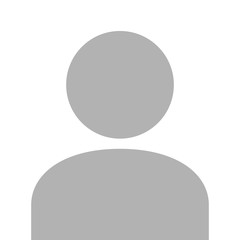 Saif
3 months ago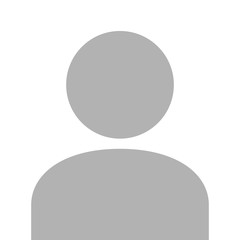 Saif
3 months ago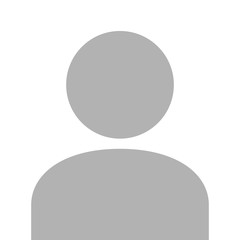 Saif
3 months ago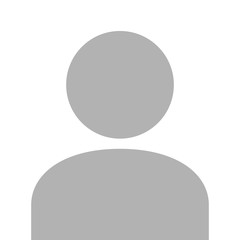 Saif
3 months ago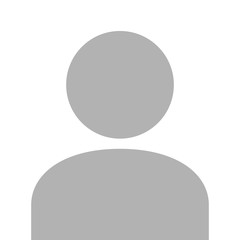 Saif
3 months ago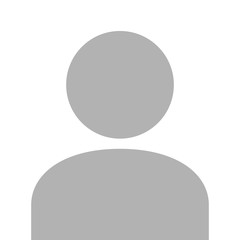 Saif
3 months ago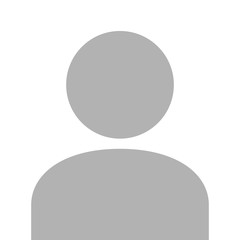 Saif
3 months ago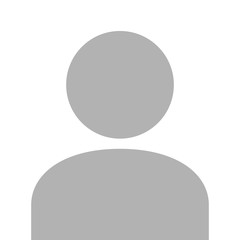 Saif
3 months ago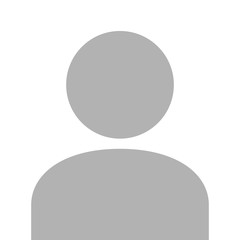 Saif
3 months ago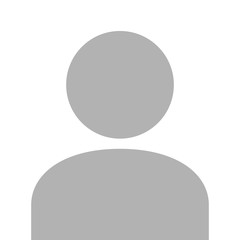 Saif
3 months ago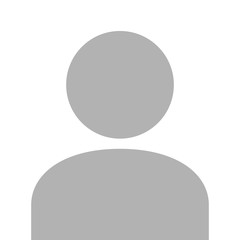 Saif
3 months ago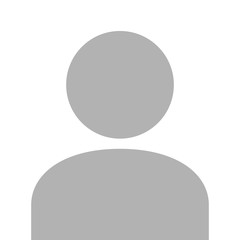 Saif
3 months ago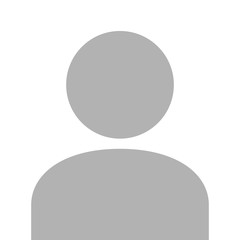 Saif
3 months ago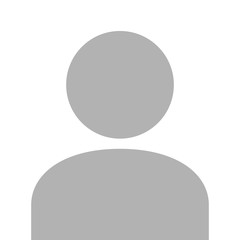 Saif
3 months ago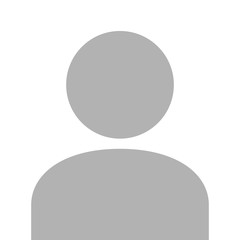 Saif
3 months ago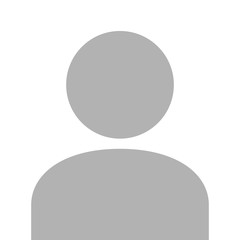 Saif
3 months ago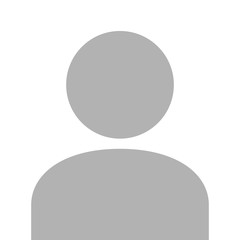 Saif
3 months ago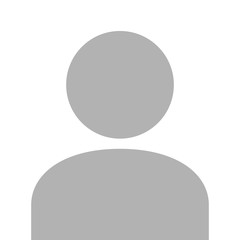 Saif
3 months ago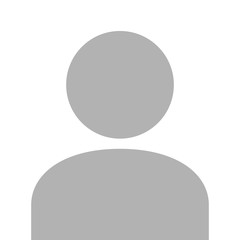 Saif
3 months ago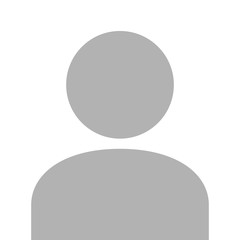 Saif
3 months ago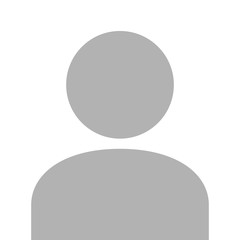 Saif
3 months ago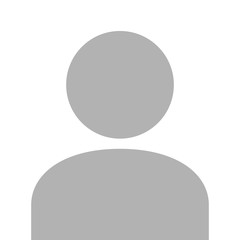 Saif
3 months ago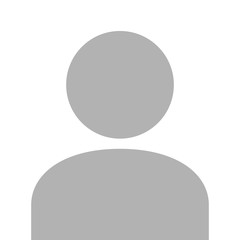 Saif
3 months ago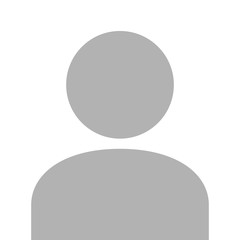 Saif
3 months ago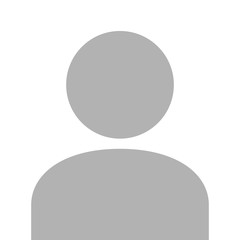 Saif
3 months ago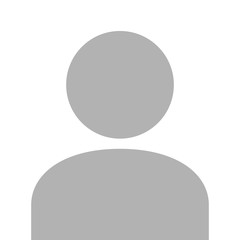 Saif
3 months ago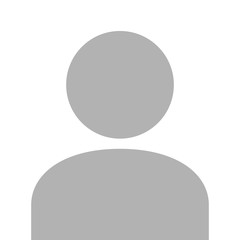 Saif
3 months ago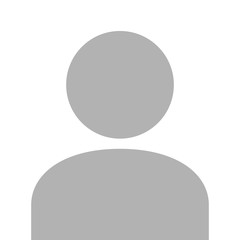 Saif
3 months ago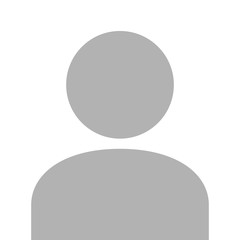 Saif
3 months ago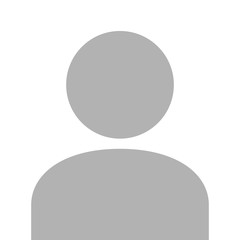 Saif
3 months ago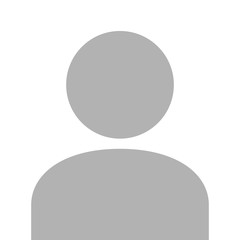 Saif
3 months ago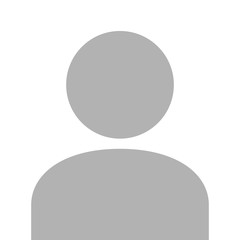 Saif
3 months ago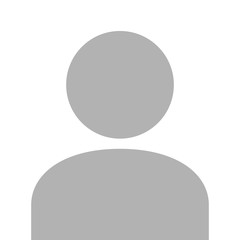 Saif
3 months ago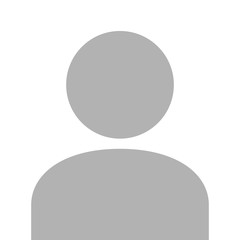 Saif
3 months ago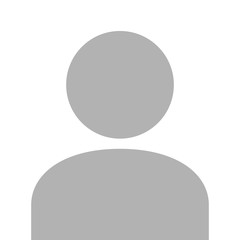 Saif
3 months ago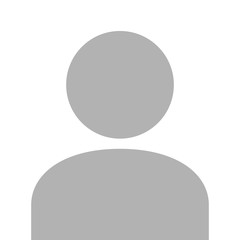 Saif
3 months ago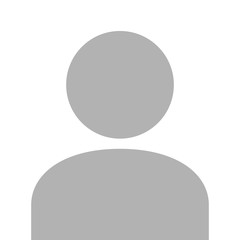 Saif
3 months ago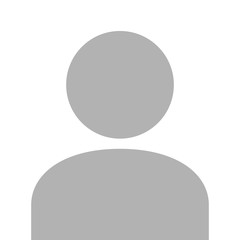 Saif
3 months ago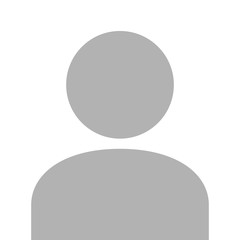 Saif
3 months ago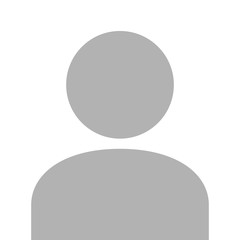 Saif
3 months ago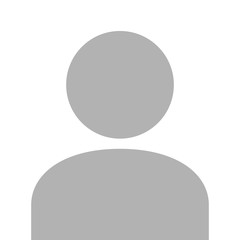 Saif
3 months ago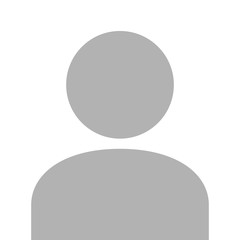 Saif
3 months ago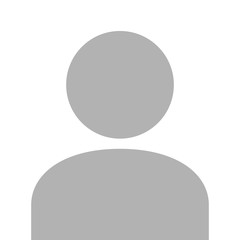 Saif
3 months ago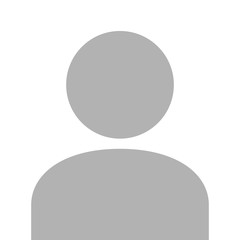 Saif
3 months ago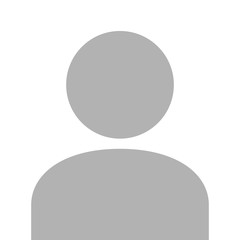 Saif
3 months ago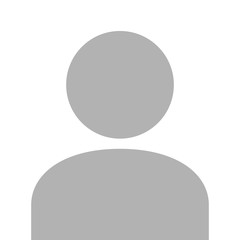 Saif
3 months ago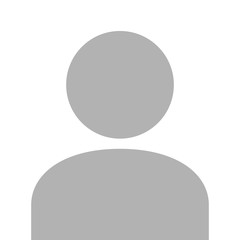 Saif
3 months ago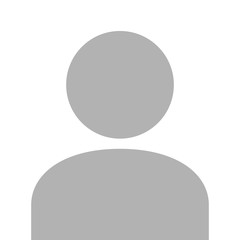 Saif
3 months ago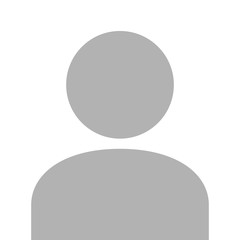 Saif
3 months ago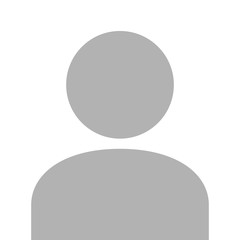 Saif
3 months ago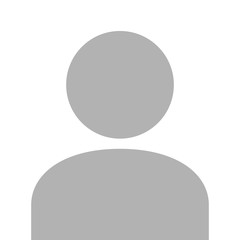 Saif
3 months ago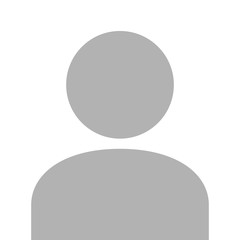 Saif
3 months ago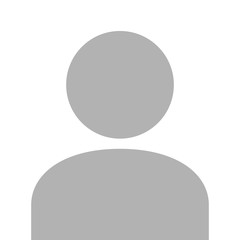 Saif
3 months ago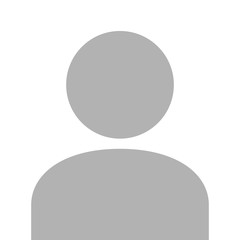 Saif
3 months ago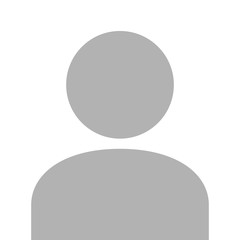 Saif
3 months ago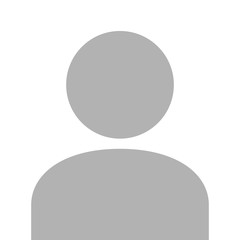 Saif
3 months ago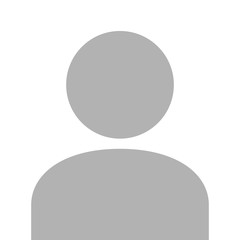 Saif
3 months ago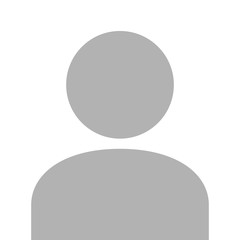 Saif
3 months ago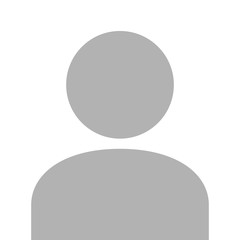 Saif
3 months ago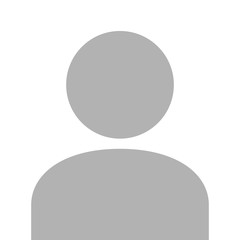 Saif
3 months ago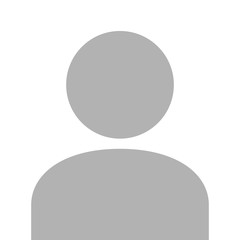 Saif
3 months ago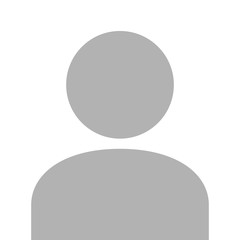 Saif
3 months ago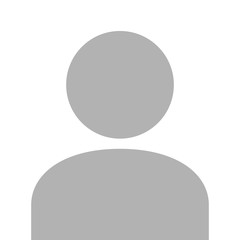 Saif
3 months ago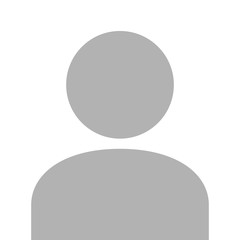 Saif
3 months ago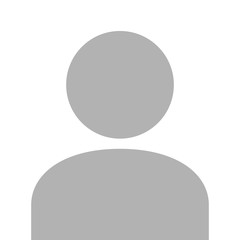 Saif
3 months ago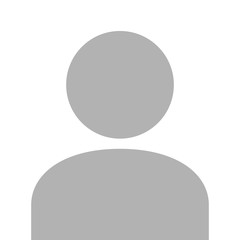 Saif
3 months ago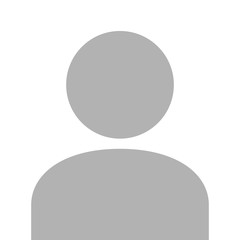 Saif
3 months ago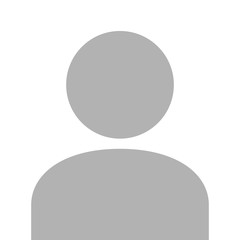 Saif
3 months ago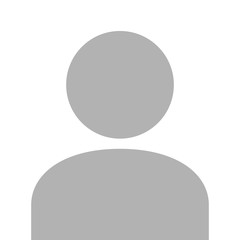 Saif
3 months ago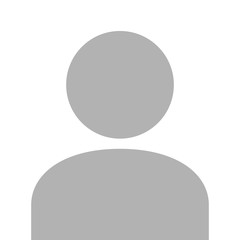 Saif
3 months ago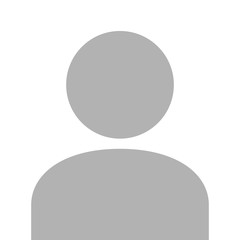 Saif
3 months ago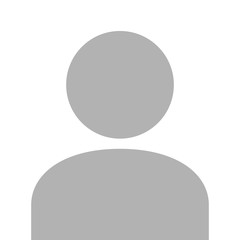 Saif
3 months ago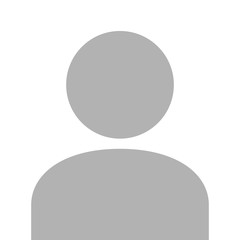 Saif
3 months ago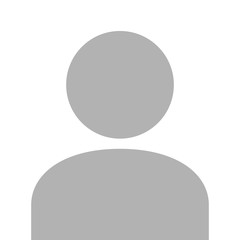 Saif
3 months ago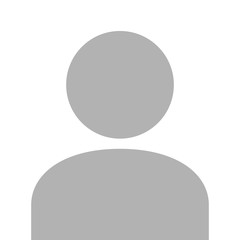 Saif
3 months ago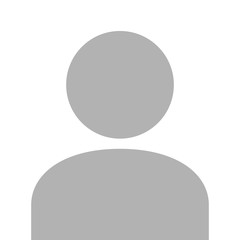 Saif
3 months ago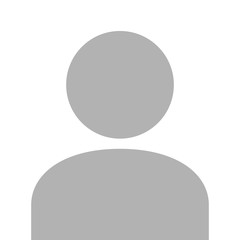 Saif
3 months ago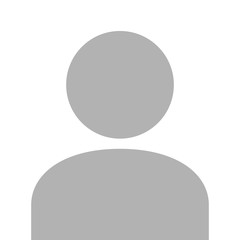 Saif
3 months ago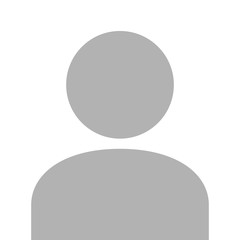 Saif
3 months ago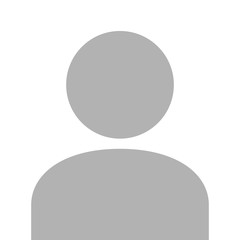 Saif
3 months ago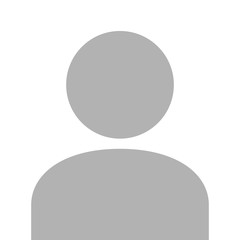 Saif
3 months ago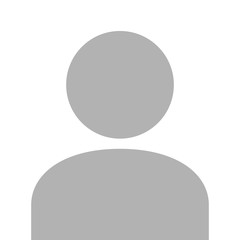 Saif
3 months ago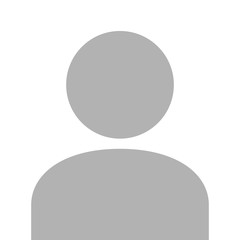 Saif
3 months ago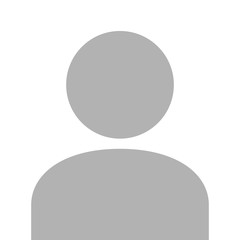 Saif
3 months ago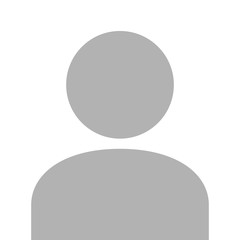 Saif
3 months ago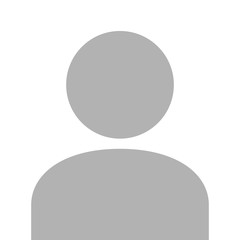 Saif
3 months ago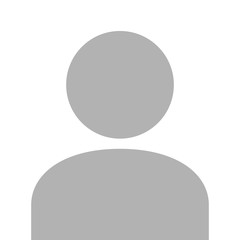 Saif
3 months ago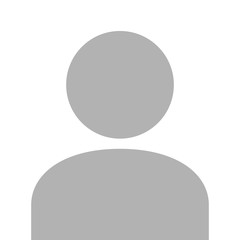 Saif
3 months ago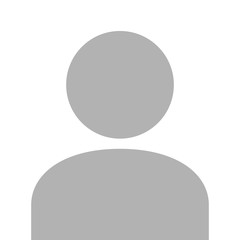 Saif
3 months ago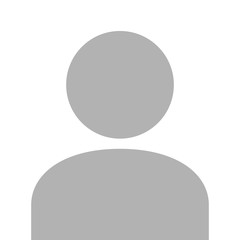 Saif
3 months ago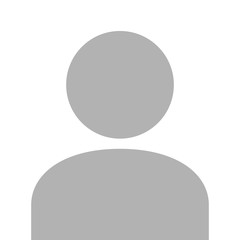 Saif
3 months ago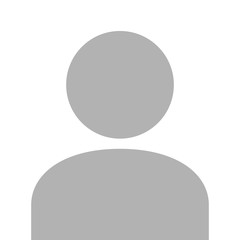 Saif
3 months ago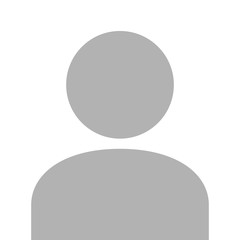 Saif
3 months ago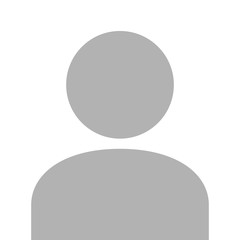 Saif
3 months ago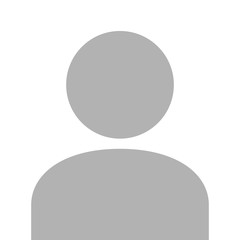 Saif
3 months ago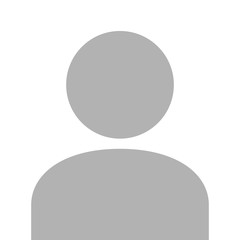 Saif
3 months ago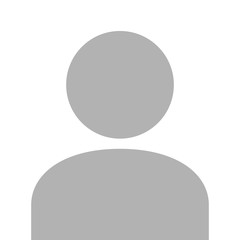 Saif
3 months ago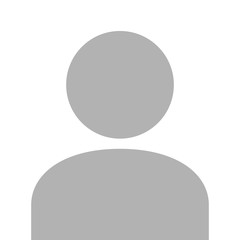 Saif
3 months ago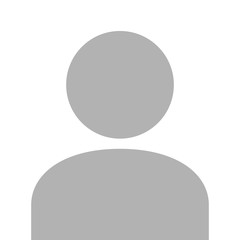 Saif
3 months ago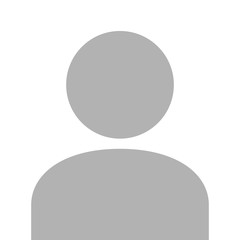 Saif
3 months ago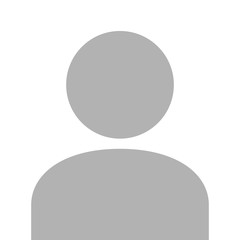 Saif
3 months ago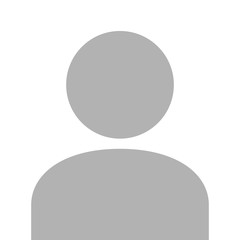 Saif
3 months ago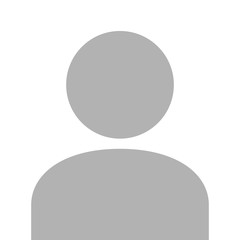 Saif
3 months ago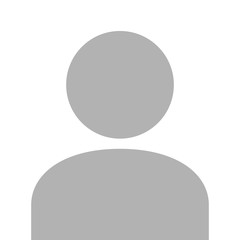 Saif
3 months ago